Antibiotic Resistance To Superbugs Is One Of The Newest Public Health Issues To Arise From The Pandemic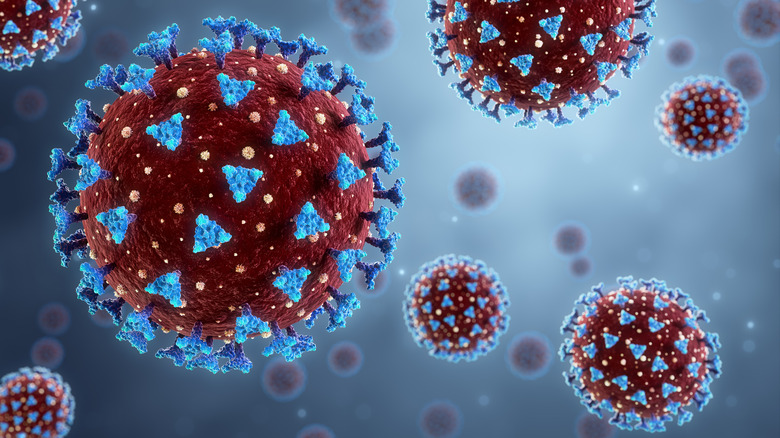 JBArt/Shutterstock
Superbugs are strains of bacteria that have become resistant to antibiotic drugs over time (via Healthline). The Centers for Disease Control and Prevention (CDC) reports that there are around 2.8 million infections in the U.S. caused by superbugs every year. In fact, one of the agency's top concerns is superbugs, or antimicrobial resistance. 
Since the advent of the COVID-19 pandemic, the threat of antimicrobial resistance has become more prominent, according to an in-depth report published by the CDC. Simply put, the pandemic has put a strain on many communities and facilities and many struggled to follow infection prevention guidelines, as well as control guidance. This has led to an increase in anti-microbial resistant infections. In addition, many bacterial infections went untreated as many facilities were closed or were operating at limited capacities. Consequently, United States hospitals saw an increase in antimicrobial-resistant infections. According to a report by Antimicrobial Resistance Collaborators antimicrobial resistance poses a major human threat worldwide.
Some infection rates have increased over 50%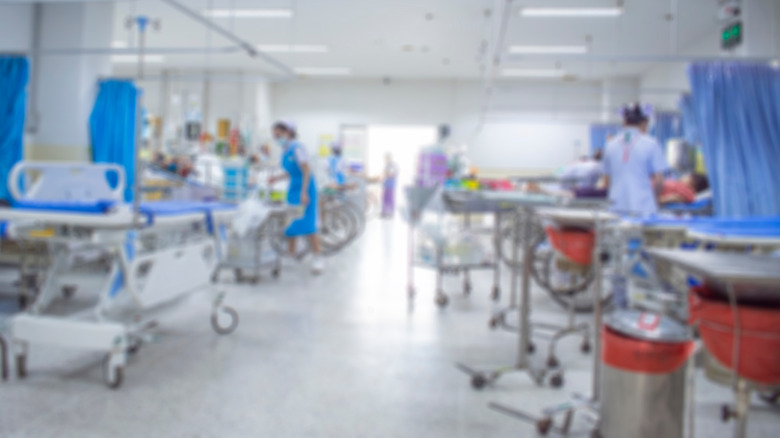 Pasonglit Junuan/Shutterstock
The CDC's report revealed a 15% increase in hospital-related resistant infections in the first year of the pandemic. However, certain infections saw striking rate increases. For example, the rate of infections from the carbapenem-resistant acinetobacter increased 78%, and the antifungal-resistant Candida auris increased 60%. Other antibiotic-resistant superbugs that saw a rise in infections include carbapenem-resistant enterobacterales, antifungal-resistant Candida, and ESBL-producing Enterobacterales.
The report emphasizes that the CDC remains committed to working with public health systems, urging the government to invest in prevention-focused actions, such as accurate laboratory detection, rapid response and containment, and other strategies to combat superbugs.
Healthline reports that anyone can become infected with a superbug but those who are immune-compromised may be particularly at risk. To protect yourself, practice safe hygiene, use antibiotics exactly as prescribed, get vaccinated, and don't hesitate to visit a doctor if you think you have contracted an infection.