Biden Administration Is Working To Protect Prescription Access Amid Roe V. Wade Reversal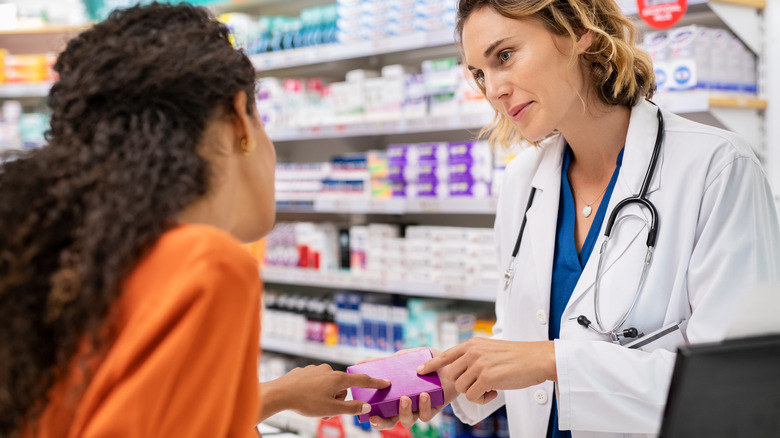 Rido/Shutterstock
Over 60,000 pharmacies nationwide have been sent a reminder from the Biden administration regarding federal civil rights law when it comes to filling orders for prescription medication that can end a pregnancy, reports CNN. The Biden administration has reiterated that pharmacies may not refuse to fill prescriptions related to terminating a pregnancy, as it constitutes discrimination based on sex, which is prohibited under federal law. The U.S. Health and Human Services Department (HHS) Office for Civil Rights has been responsible for overseeing the distribution of guidance to pharmacies to ensure that people with certain prescriptions are not turned away.
If you are wondering if your local pharmacy falls under the guidance issued by the Biden administration, know that any pharmacy that is a recipient of federal financial assistance must abide by the federal protections that prohibit discrimination based on sex (via CNN). Pharmacies that received payments through Medicare and Medicaid are also subject to abiding by federal law. Other protections reinforced through President Biden's recent executive order to protect access to reproductive healthcare include reminders to pharmacies that discrimination may not be conducted based on sex, age, race, color, disability, or national origin (per HHS). In short, patients with legitimate prescriptions for medications that can end pregnancies cannot be turned away by pharmacies receiving financial funding.
Civil protections are a priority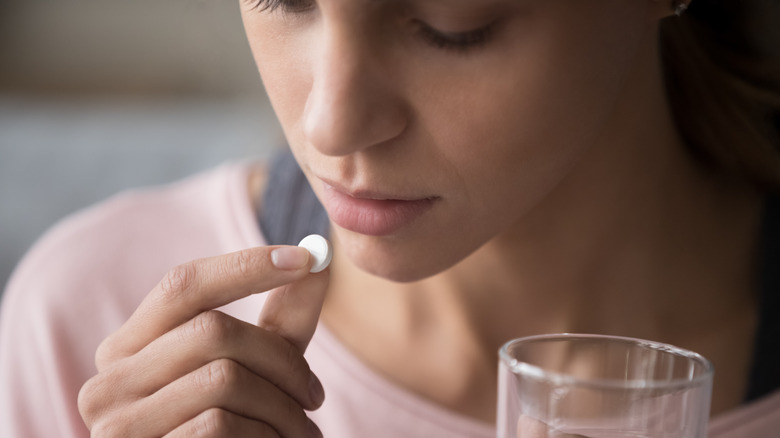 Fizkes/Shutterstock
Since the Supreme Court overturned Roe v. Wade on June 24, there has been extensive debate between states taking steps to ban abortions and the Biden administration, which has led the latter to sign an executive order to protect the right to pregnancy-ending medication nationwide, reports CNBC. What is colloquially called the abortion pill, the medication mifepristone when used alongside misoprostol has been approved for terminating pregnancies prior to 10 weeks gestation for the past 20 years. The U.S. Food and Drug Administration (FDA) has also taken steps to ensure that there is national access to reproductive healthcare. It decided in December 2021 that women would permanently be able to receive abortion pills, including mifepristone, from licensed healthcare providers via mail services.
States that have banned abortion in the wake of the overturning of Roe v. Wade have also disputed the safety and legality of abortion pills like mifepristone (per CNBC). According to the Affordable Care Act, all pharmacies and healthcare institutions that receive federal financial assistance are barred from discrimination based on identity. To protect the civil rights of women across the United States, including those in states where abortion and abortion-causing pills like mifepristone are being disputed, the guidance from HHS was recently sent to more than 60,000 pharmacies. They reinforce the protections that all women have to access abortion-related prescriptions filled.