Otolaryngologist Dr. David Godin On Resources For Families Affected By Craniofacial Conditions - Exclusive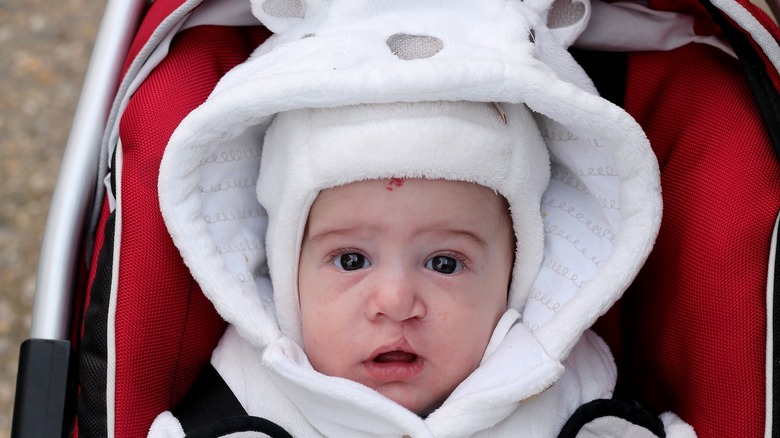 Jeges-Varga Ferenc/Shutterstock
According to Dr. David Godin, an otolaryngologist and head and neck surgeon at ENT and Allergy Associates in New York, craniofacial abnormalities that range from mild to severe impact thousands of kids in the United States every year. July is National Cleft and Craniofacial Awareness and Prevention Month, and one of the main goals of this campaign, which was launched by AmeriFace and cleftAdvocate, is to highlight the vast resources available to families facing a diagnosis of a craniofacial disorder.
In our exclusive interview with Dr. Godin, he explained that craniofacial conditions — like cleft lips and palates — resulting from a birth defect, injury, tumor, or genetic syndrome can present a variety of challenges for patients and their support system, from feeding to psychosocial issues. Given the many areas of life these disorders can touch, a patient might require support from healthcare providers across several specialties. Dr. Godin explained what families should do upon receiving a craniofacial disorder diagnosis and where they can turn throughout their journey in addressing the possible obstacles ahead.
A team of specialists can provide support after a craniofacial condition is diagnosed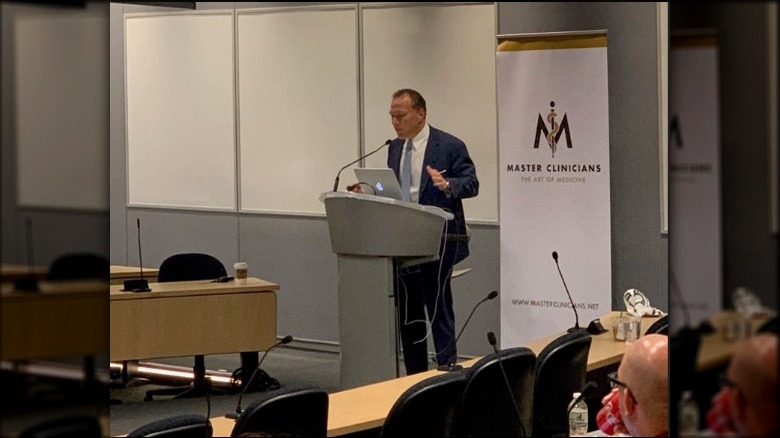 Dr. David Godin
As Dr. David Godin explained to Health Digest, "Patients with craniofacial conditions often face a number of medical and psychosocial issues and potential complications, and therefore require a wide variety of healthcare specialists." He elaborated that typical issues people experience are challenges with "feeding, speech, dentition, cosmesis, hearing and psychologic [challenges]."
Although this list of possible complications may feel overwhelming, the important message Dr. Godin shared is that an array of support resources and treatment options are out there. The first step when a diagnosis is made or even suspected is consulting with a craniofacial team, which most medical centers will have. You'll likely find that a team approach would include "therapy and strategies for difficulties with feeding, speech, dentition, hearing, and cosmesis, as well as social-emotional support."
"Patients usually benefit from a craniofacial team including — but not limited to — a pediatrician, geneticist, occupational therapist, audiologist, plastic surgeon, otolaryngologist, speech therapist, dentist, and psychiatrist or psychologist," Dr. Godin said.
Meanwhile, in addition to the support you'd receive at your medical center, he noted, "There are national organizations like FACES [The National Craniofacial Association] or ACPA [American Cleft Palate-Craniofacial Association], which provide resources such as patient information, potential funding, and support networks."
To learn more about ENT and Allergy Associates, or to schedule an appointment with Dr. David Godin, please visit www.entandallergy.com or call 1-855-ENTA-DOC.