Study Finds Diversity In Nurses May Improve Maternal Health Outcomes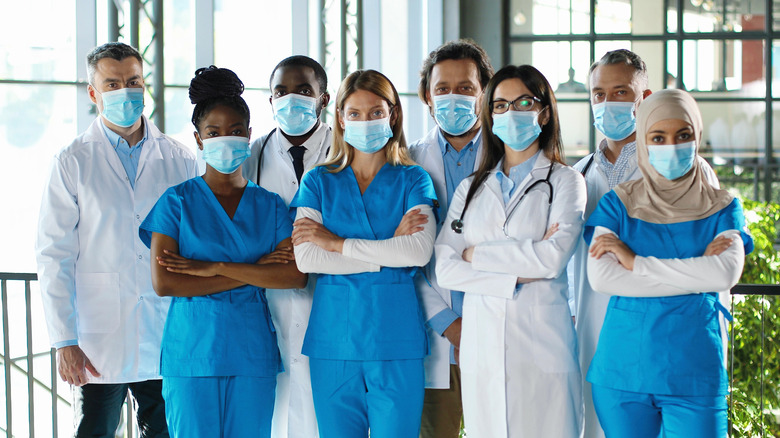 M Agency/Shutterstock
As a country that has worse maternal health outcomes than most other developed nations, the United States faces a huge task in rectifying significant maternal health disparities (via Maternal Health Task Force). A new study published in the American Journal of Obstetrics and Gynecology shows that a way to improve these disparities might actually be quite straightforward: by diversifying the nursing workforce.
The U.S. spends more on hospital-based maternity care than any country in the world, and yet approximately 17 mothers die per 100,000 live births (via Maternal Health Task Force). For Black women, this number is considerably higher, averaging 41 deaths per 100,000 live births. This can be due to a lack of adequate reproductive healthcare and information, discrimination in the healthcare system, and the stress associated with it. These can increase negative outcomes for both mother and baby. Despite the maternal mortality rate decreasing by 38% worldwide between 2000 and 2017, the U.S. failed to reduce its rate by 10% by the year 2020.
The connection between diverse staff and maternal health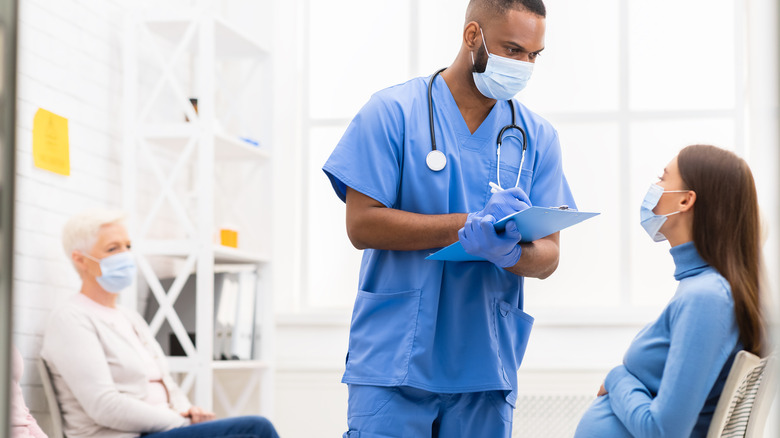 Prostock Studio/Shutterstock
The study found that giving birth in states with the highest nurse diversity was linked with a reduced risk for severe adverse maternal outcomes (SAMO), which includes eclampsia, blood transfusion, hysterectomy, or intensive care unit admission (via Columbia Mailman School of Public Health). Researchers examined data from U.S. birth certificates in 2017, totaling over 3.5 million births. Diversity in nursing staff was calculated and categorized into three groups: low, intermediate, or high. The average state rate of registered nurses who were racial and ethnic minorities was 22%, with Maine being the lowest at 3% and Hawaii the highest at 68%.
The data showed that in states with the highest nursing diversity, SAMO was reduced — and not just for mothers of color. SAMO was reduced by 32% for white mothers, 20% for Black mothers, 31% for Hispanic mothers, and 50% for Asian and Pacific Islander mothers. Sample sizes were too small to retrieve adequate data for Native American mothers. Dr. Guohua Li, the study's senior author, said that having a diverse nursing staff may help reduce provider implicit bias, as well as strengthen communication and trust between patients and nurses. He recommended that this study be used as evidence for reducing racial and ethnic disparities in maternal health outcomes.