The Fourth COVID Vaccine Is About To Hit The Market. Here's What You Should Know About Novavax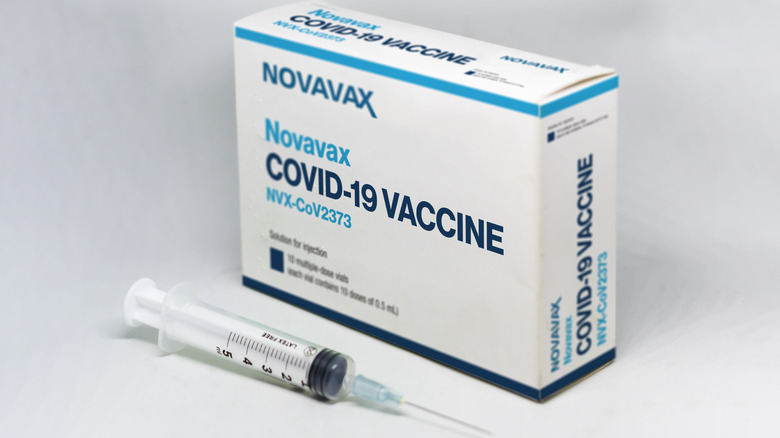 rarrarorro/Shutterstock
Novavax is the latest vaccine for COVID-19 that has been approved by the U.S. Centers for Disease Control and Prevention (CDC) for people ages 18 and older. The vaccine includes two doses that are to be administered eight weeks apart, per the American Medical Association (AMA).
The vaccine is not like the messenger RNA (mRNA) vaccines manufactured by Pfizer-BioNTech and Moderna, nor the vector vaccine developed by Johnson & Johnson. The AMA explained that Novavax is a protein-based vaccine, which is a type of vaccine that has been used for decades. More specifically, the vaccine contains a synthetic form of the SARS-CoV-2 spike protein, which is produced inside the cells of insects. It also contains Matrix-M, a compound made from extracts of the soapbark tree bark that enhances the body's immune response to the virus. The AMA noted that some people who have been hesitant to get mRNA vaccines might be more likely to receive the Novavax vaccine, which could result in more people becoming vaccinated against the virus.
Trials show Novavax is effective at preventing COVID-19 and subvariants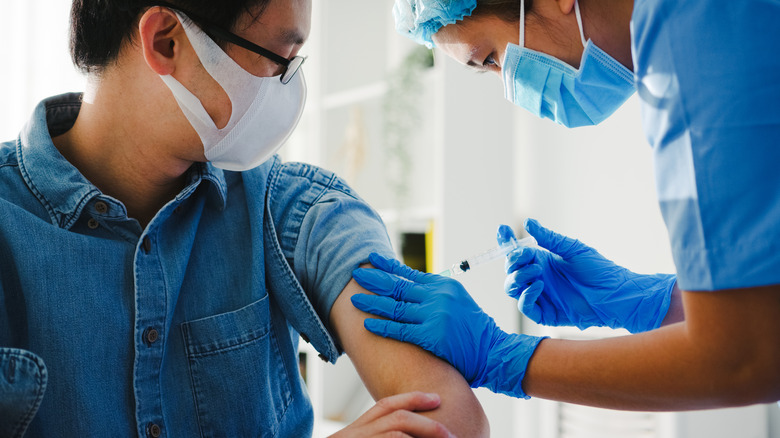 Tirachard Kumtanom/Shutterstock
Evidence suggests that Novavax is effective at preventing COVID-19 and any subvariants. A phase three clinical trial published in the New England Journal of Medicine (NEJM) revealed that the vaccine is up to 90.4% effective at preventing COVID-19, and 100% effective at preventing moderate-to-severe cases of the virus. In addition, Novavax released pre-clinical data showing that boosting with the Novavax enhanced immunity to omicron and any emerging subvariants.
Novavax is considered safe for most people, according to the NEJM. That said, you may experience side effects, which include pain and swelling at the injection site, fatigue, headache, joint pain, fever, and chills (via Drugs.com). A small percentage of the population might also experience a severe allergic reaction to the vaccine. Severe allergic reactions include difficulty breathing, swelling of the throat or face, rapid heartbeat, rash, and dizziness. If you experience any severe reactions, call 911 or seek medical attention immediately.