Primary Care Physician Dr. Nora Lansen On Creating Health Equity With Virtual Care - Exclusive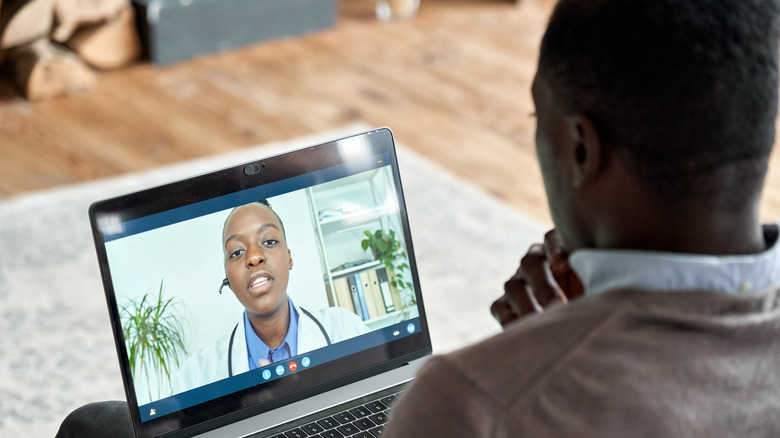 Ground Picture/Shutterstock
According to the U.S. government's Office of Disease Prevention and Health Promotion, "Primary care is critical for improving population health and reducing health disparities."
Primary care physicians are often the medical professionals who have the best overall picture of a patient's health, and they're often the only medical professionals providing preventative care instead of care in reaction to an injury or disease. However, too many people can't access adequate primary care, and they experience poorer health outcomes because of this lack of access. Lack of health insurance or being underinsured is the number one reason why people can't access primary care. But there are myriad other reasons why access to primary care is difficult, like not being able to take the time off of work to go to appointments, not having reliable transportation, and proximity to primary care providers.
Luckily, Dr. Nora Lansen and Galileo, the virtual primary care platform she works with, can help. In an exclusive interview with Health Digest, Dr. Lansen explained how virtual care platforms like Galileo are making primary care more accessible and equitable.
'Healthcare is a human right'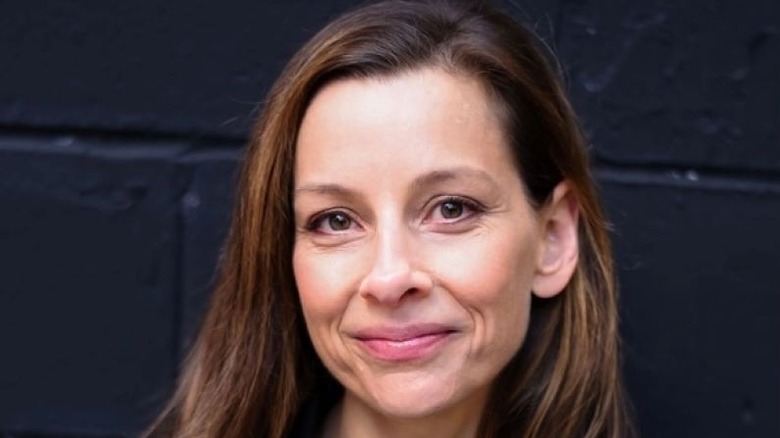 Nora Lansen
Dr. Nora Lansen chose to be one of the several doctors behind the screen of the Galileo platform because she believes that everyone — regardless of their income, location, race, gender, or circumstances — deserves the same level of access to primary care. By providing affordable virtual care on the patient's terms, when they can make time for it, and wherever they're at, Dr. Lansen and the other Galileo providers are removing some of the inequities highlighted by social determinants of health.
According to the U.S. Department of Health and Human Services, social determinants of health refers to the factors outside a person's control that influence their health, including where they live, how much money they make, whether they have a stable job with health benefits, and even their level of education. When things like income, insurance coverage, scheduling around work hours, and proximity to doctors are removed from the equation, primary care becomes more accessible to those who face the highest barriers to access.
"Galileo's mission is to provide affordable, high-quality, 24/7 access to healthcare for all," Dr. Lansen explained. "As virtual care has become more mainstream, patients and providers alike have come to realize the inherent transformative power of digital care. Healthcare is a human right. It should not be an optional bonus for those who have the means to access it. Providing care digitally is one of the most sensible ways to increase access to care."
Accessible care on the patient's terms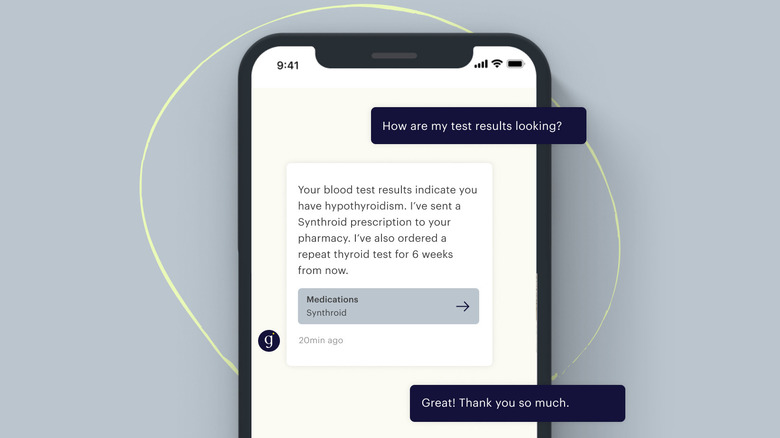 Courtesy of Galileo
Dr. Nora Lansen went on to say that the current healthcare system makes going to the doctor so complicated that even people who have adequate access to primary care avoid the doctor. She wants that to change, and she believes platforms like Galileo are the answer.
"For most people, an in-person doctor's visit involves taking time off of work, going to a doctor's office, sitting in a waiting room, sometimes for hours, and chatting with a clinician for mere minutes," she remarked. "Often, there's not enough time to address even half of the items a patient wants to cover... Virtual care removes many of these barriers. It provides access to clinicians when and where it's most convenient for the patient, without the hassle of a waiting room and without taking time off from work."
With virtual care platforms, patients can meet with their doctors from anywhere, send in questions via a chat system, and renew their prescriptions whenever they feel like it — and they don't even have to leave their beds if they don't want to.
Learn more about Galileo at https://galileo.io/.