Highly-Potent Marijuana May Raise The Risk Of Both Psychosis And Addiction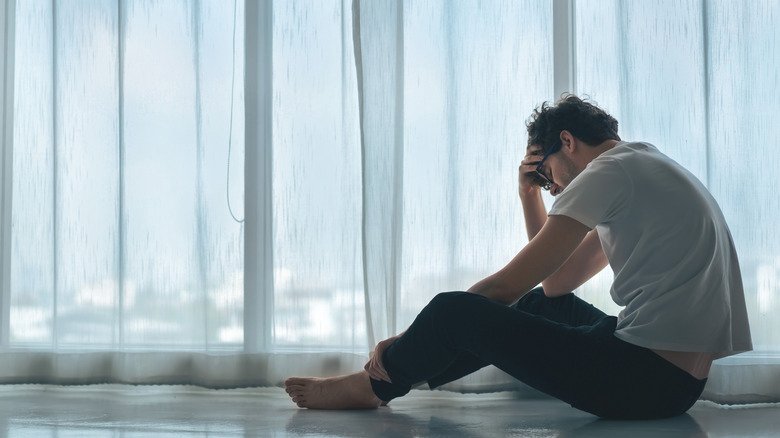 Chanintorn.v/Shutterstock
As more states approve the use of marijuana across the United States, emerging research shows that the THC potency of the drug still poses a health risk. According to a new study from The Lancet Psychiatry, the higher the THC potency, the more likely the user will develop psychosis and problems with addiction.
The study reviewed more than 4,000 articles focused on health outcomes and pinpointed 20 articles that looked specifically at the effect of THC potency on psychosis, anxiety, depression, and problematic use. THC is the psychoactive component of cannabis. When comparing high versus low potency cannabis, the researchers found that the high-THC products were significantly linked to psychiatric disorders and substance abuse. The research was mixed on the drug's effects on depression and anxiety.
In a press release from the University of Bath, the researchers urged people who use marijuana to know the potency of their cannabis products so they can reduce their risk of harmful effects. According to NBC News, Canada already has warning labels on its cannabis products that note that frequent use increases the risk of dependence and mental health problems. The state of Washington is considering using such labels.
The increasing THC concentration in cannabis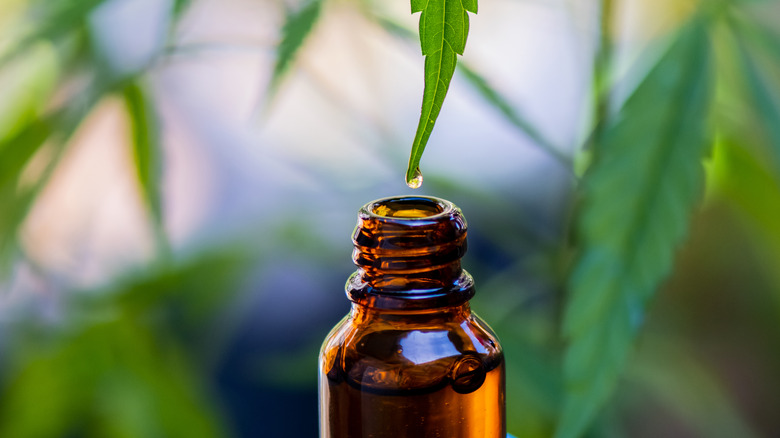 Perspective Jeta/Shutterstock
Federal law still classifies marijuana as a Schedule 1 drug, which means it has a "high potential for dependency," according to the National Conference on State Legislatures. Although recreational marijuana is legal in 19 states, the potency of the drug is increasing. A 2019 study in the European Archives of Psychiatry and Clinical Neuroscience found that from 2008-2017, average THC concentrations increased from 8.9% to 17%.
However, marijuana products also significantly vary in potency. A 2017 study in Addiction tracked cannabis sales in the state of Washington and found that the THC in cannabis extracts averaged 68.7% versus 20.6% in cannabis flowers. According to a 2017 article in Drug and Alcohol Dependence, those who use the highly concentrated butane hash oil are more likely to have a history of depression and substance abuse.
According to NBC News, Vermont's state laws cap cannabis potency, but Massachusetts and South Dakota legislatures failed to pass potency laws. The cannabis industry is resisting potency caps on its products, citing a lack of research.