Tony Dow's Cause Of Death Explained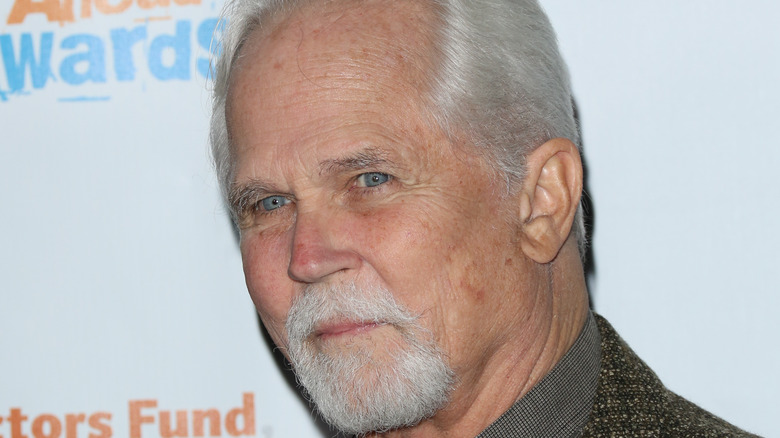 Paul Archuleta/Getty Images
If you're just getting over the last celebrity death, get ready to break out your box of tissues, as another Hollywood icon has passed away. Tony Dow, best known for his role as Wally Cleaver, all-American big brother to precocious Beaver, passed away Wednesday morning at 77 years of age (via TMZ). The news comes only a day after a premature social media post claiming Dow's passing on Tuesday, a statement which was removed within hours. Dow's son clarified the rumor, stating that while Dow was still alive, he was in home hospice care in his final hours.
Dow is certainly most recognized for his work on the iconic show Leave it to Beaver, along with the associated film, Still the Beaver, and the sequel series, The New Leave it to Beaver. His IMDB credits display a vast array of cameo and guest appearances as an actor on a number of major television shows such as Murder, She Wrote, My Three Sons, and The Love Boat. Dow also has 14 credits listed as a director, including Babylon 5, Star Trek: Deep Space Nine, and Coach. His last TV appearance was a role on Suspense in 2016, according to People.
Health Complications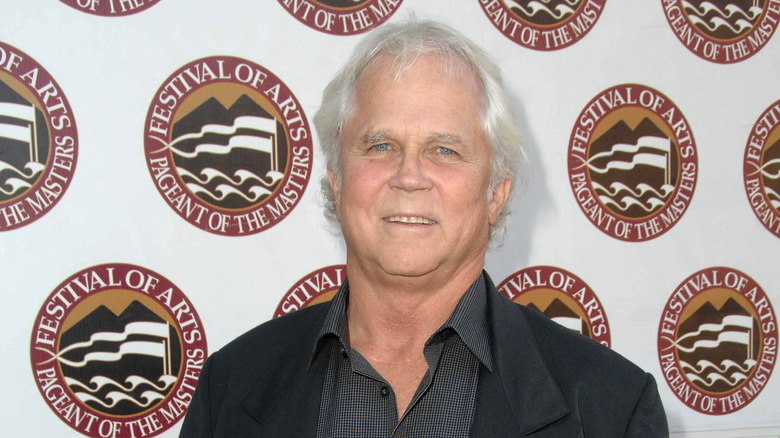 s_bukley/Shutterstock
In his later years, Dow hadn't been in the television spotlight much, though he did have active Facebook and Instagram accounts. Dow had been dealing with an array of health issues over the last year, according to Fox News. He had been diagnosed with cancer several years ago and had been undergoing treatment for some time, according to the Los Angeles Times. In August of 2021, Dow was rumored to have had pneumonia. This was confirmed a week later by his agent, with a statement that Dow was feeling better and expected to be home shortly (per People).
This past January, the star opened up about his battle with depression and anger, discussing the symptoms that he experienced and the treatment that helped him to cope (via Fox News). In May, his wife posted on social media that the celebrity had been diagnosed with cancer once again (via Variety). The post announced the heartbreaking news but maintained an air of positivity and hope, without providing details on the diagnosis itself.
Premature Death Announcement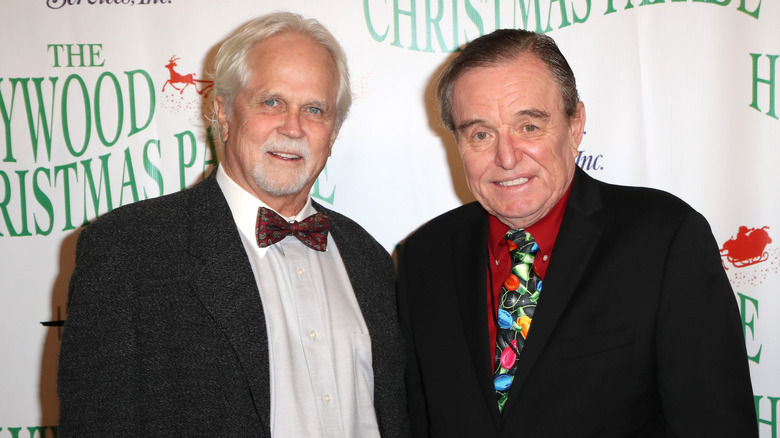 David Livingston/Getty Images
Dow's up-and-down health issues have been a difficult challenge for his family, especially his wife, Lauren Shulkind, over the last year (via The Sun). The actor had been receiving hospice care treatment for the past few months. The erroneous Facebook post from Tuesday occurred based on a misunderstanding by a very distraught Shulkind, who believed her husband had passed away and attempted to share the news. A social media post was made, which was later removed when it was confirmed that Dow was indeed alive. 
Dow's son, Christopher, posted to Facebook on Wednesday that while he was saddened at his father's death, he believed his father was "in a better place" (per CNN). CNN also reported that fellow co-star Jerry Mathers affirmed that he'd spoken with Dow over the past few months and that Dow had been dealing with a number of health complications recently, though Mathers did not provide any details.