Demand For Monkeypox Testing Is Low. Here's Why Experts Are Concerned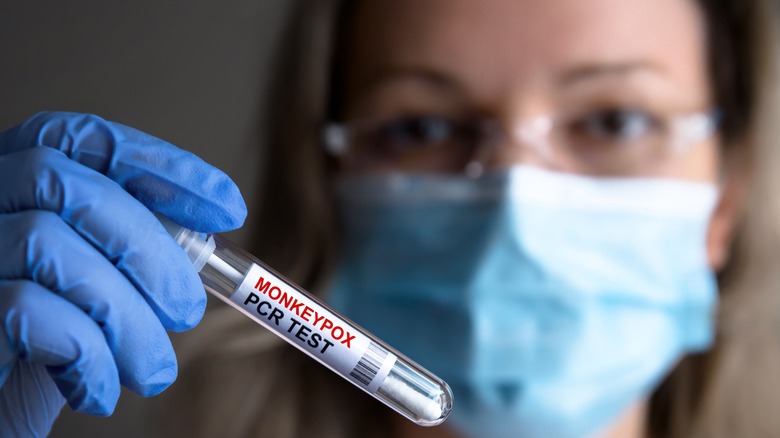 Viacheslav Lopatin/Shutterstock
To date, the U.S. has seen more than 4,600 probable or confirmed cases of the monkeypox virus, reports CNN. While the World Health Organization (WHO) has since declared the global outbreak to be a Public Health Emergency of International Concern, it has yet to be determined whether or not the U.S. will follow suit (via The Washington Post).
Health officials report that test availability remains vastly underutilized across the country, although it is a crucial line of defense against the spread of the virus (per CNN). Serving as one of the five commercial laboratories offering monkeypox testing services in the U.S., Mayo Clinic Laboratories has received just 45 samples for testing in the last 17 days — it has the ability to run as many as 1,000 tests weekly. Another lab, Aegis Sciences Corporation, has received even fewer samples, having received no test samples from physicians within the last 14 days.
"This is really, really concerning," Dr. Peter Chin-Hong, member of the California Department of Public Health's Monkeypox Virus Scientific Advisory Committee, told CNN. "It's like Covid PTSD."
Obstacles to higher testing demand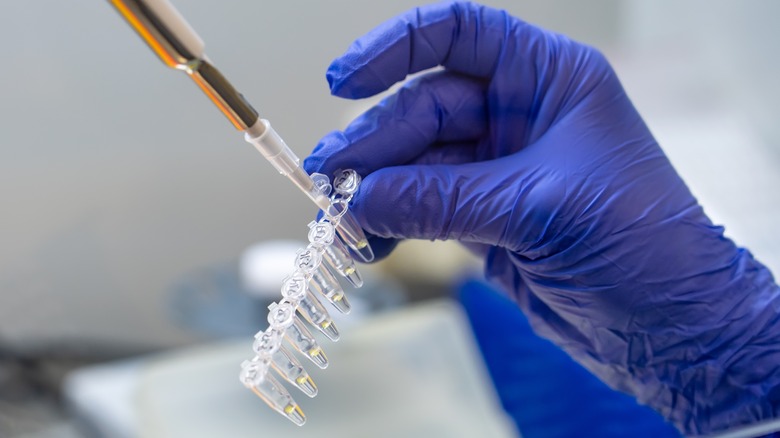 sommthink/Shutterstock
Dr. William Morice, president of Mayo Clinic Laboratories, explained to CNN why the lack of testing demand has health officials concerned. "Without testing, you're flying blind," Dr. Morice told CNN. "​​The biggest concern is that you're not going to identify cases and [monkeypox] could become an endemic illness in this country. That's something we really have to worry about."
Experts point to several factors potentially standing in the way of higher testing demand, both on behalf of patients and physicians (via CNN). One such factor is that patients may be hesitant to seek testing services due to the stigmatization associated with the spread of monkeypox. Alternatively, sexual health clinics have seen an increase in monkeypox patient cases, which has placed added strain on staff and clinic resources. Because the majority of monkeypox testing is currently being carried out by private laboratories, some clinics do not have the financial means to hire staff to coordinate the necessary paperwork required to submit samples.
As part of its continued efforts to mitigate the spread of monkeypox, The Washington Post reports the administration is looking to appoint a White House monkeypox coordinator to orchestrate public response and work to meet the needs of both individuals and healthcare professionals.