If Your Hand Moves By Itself You May Have Alien Hand Syndrome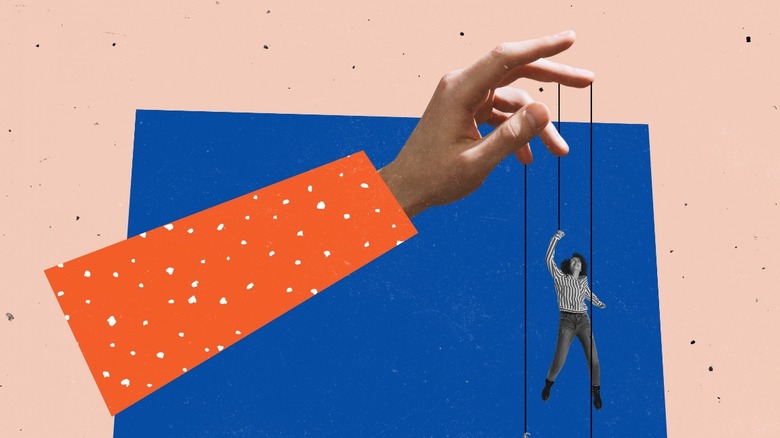 Anton Vierietin/Shutterstock & undefined
While the brain is often championed as humans' greatest evolutionary advantage, another part of the body is just as important. Our hands not only give us the ability to develop grip strength, but they also enable us to handle small items and tools with precision and care (via BBC).
For example, when a guitar player plucks out different sounds during a song, they use their fingers and thumb to dexterously pull at the strings on one end while holding down complex chord shapes at the other. How is this possible?
According to Smithsonian Magazine, the evolution of shorter fingers and opposable thumbs may have been the driving force behind our ancestors' creation and implementation of tools. In a theoretical feedback loop, better tools led to more meat, which led to more developed brains (via Smithsonian Magazine).
The brain and the hands have been a dynamic duo for humans when they work together, but did you know that there is a rare medical condition where the hand has a mind of its own?
Alien hand syndrome: symptoms, treatment, and a true story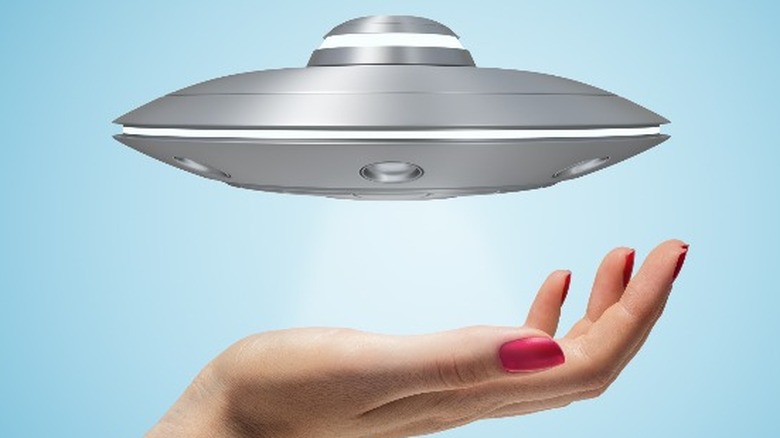 Gearstd/Shutterstock & undefined
If you have seen Stanley Kubrick's 1964 film "Dr. Strangelove" — spoiler alert — you'll remember that the main character's right hand would perform strange behaviors (via the Journal of the American Medical Association Neurology). Alien hand syndrome — sometimes called Dr. Strangelove syndrome — occurs when the hand performs actions against the will of the person.
According to Healthline, the alien hand may grasp an object and not let go. Notably, these various actions are purposeful, but not willful acts of the person. Sometimes, the alien hand will work against the person. In a real-life example, one woman's alien hand would unbutton her shirt right after she buttoned it up with the hand she could control (via BBC). "I'd light a cigarette, balance it on an ashtray, and then my left hand would reach forward and stub it out," Karen Byrne told the BBC. "It would take things out of my handbag and I wouldn't realize so I would walk away. I lost a lot of things before I realized what was going on"
According to WebMD, alien hand syndrome has been treated with certain drugs — like clonazepam and botulinum toxin injection — as well as cognitive behavioral therapy. There are also some outside-of-the-box solutions, like giving the alien hand a task to perform. One man stopped his alien hand from disrupting his sleep by "wearing an oven mitt to bed" (via WebMD).