What You Need To Know About The Recent Recall Of Premier Protein Drinks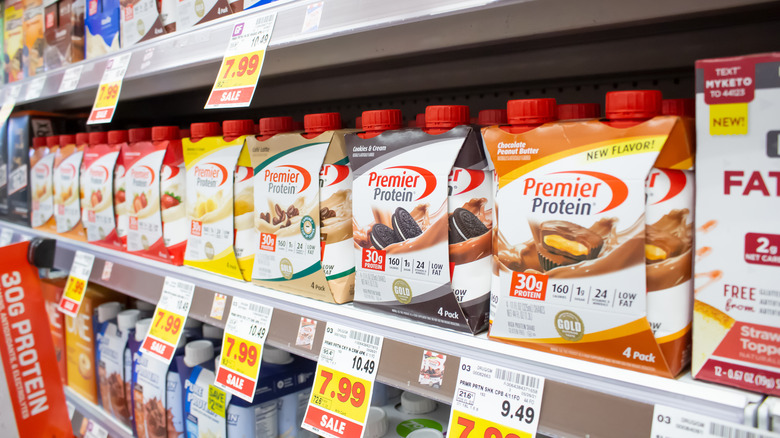 The Image Party/Shutterstock
Protein drinks are a very popular supplement for both bodybuilders and regular citizens all across the United States. It's estimated that 46% of Americans regularly consume protein drinks and shakes on a regular basis, according to Statista. However, fewer people may be enthusiastic about protein drinks after a recent recall.
On July 28th, Lyons Magnus, a foodservice manufacturer, recalled numerous protein and drink products, including the popular Premier Protein, due to concerns over potential germ contamination, according to WebMD. The recall will affect 53 different products made by Lyons Magnus, from oat milk to cold brew coffee and, yes, protein drinks. Concerned patrons can view all of the recalled products on the Food and Drug Administration (FDA) website.
Lyons Magnus issued the recall after discovering that many of their products did not meet regulatory standards for sterility, potentially exposing the products to germs such as Cronobacter sakazakii, according to their announcement.
Cronobacter sakazakii is a foodborne germ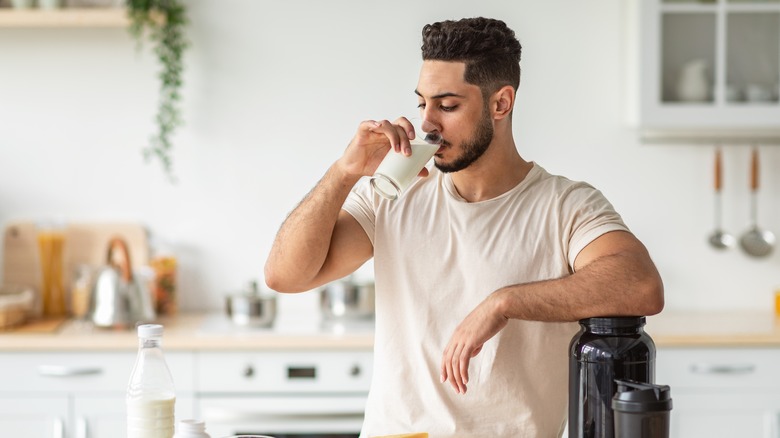 Prostock-studio/Shutterstock
The recall specifically mentions the foodborne germ Cronobacter sakazakii. The bacteria can live inside dry environments including powdered infant formula, herbal teas, and powdered milk, according to the Centers for Disease Control and Prevention (CDC). Becoming infected with the germ is extremely dangerous for infants, the elderly, and the immunocompromised, and can potentially lead to death, warns the CDC. While certain groups are more vulnerable than others, anyone can be affected by the germ.
Some symptoms that may be caused by the germ include vomiting, fever, and urinary tract infections, according to the FDA. While infections by this germ are rare — only two to four cases are reported to the CDC annually (per WebMD) — it should be noted that most states are not required to report potential outbreaks of this germ so rates of infection from Cronobacter are not fully known, according to the CDC.
Currently, no reports of illnesses caused by this potential contamination have been reported. However, the FDA recommends that anyone in possession of any of the recalled products throw them away or return them for a refund.