Study Suggests Where You Live Has An Unexpected Effect On Your Fertility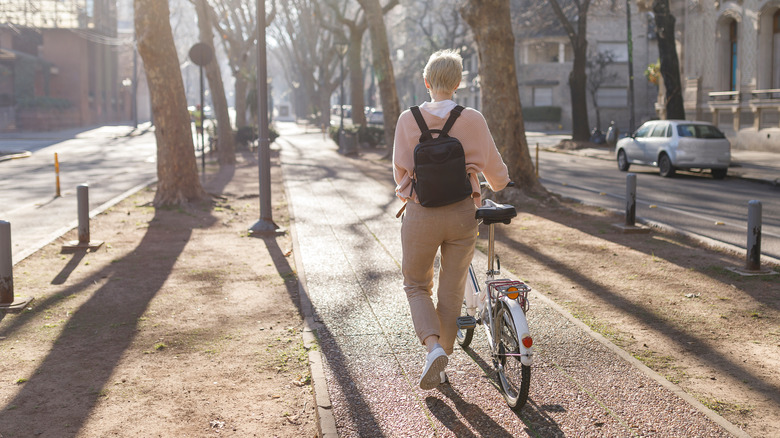 Rifotoproducto/Shutterstock
Socioeconomic status has been proven to be a reliable predictor of health outcomes, according to the American Psychological Association. Low socioeconomic status has been connected to lower educational achievement, poverty, and poor health. Now, researchers are exploring how living in a disadvantaged neighborhood is connected to fertility.
Low socioeconomic status is associated with shorter life expectancy, worse mental health, higher mortality, poor health behaviors, and higher mortality from COVID-19 (via Israel Journal of Health Policy Research). If you're trying to get pregnant, having access to quality preconception care is important for increasing your chances of a healthy pregnancy (via the Mayo Clinic). Proper healthcare before getting pregnant can include knowing how previous birth control use affects your fertility, being up to date on your vaccines, getting any chronic medical conditions like diabetes or high blood pressure under control, and being aware of any family history of disease. A healthy diet, active lifestyle, stress management, and limiting harmful environmental exposure are also important.
How socioeconomic factors are connected to fertility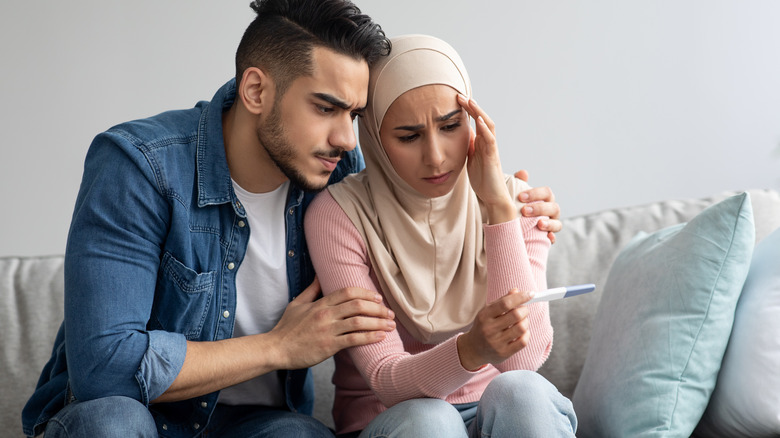 Prostock Studio/Shutterstock
Before now, there have been some studies that explored the association between living in socioeconomically disadvantaged areas and worse health outcomes. Now, a new study published in JAMA Network Open is the first of its kind to show how living in these disadvantaged neighborhoods is connected with decreased fertility (via U.S. News & World Report).
Researchers analyzed data from 6,356 U.S. adults between 2013-2019. All participants were trying to conceive without the help of fertility treatments and answered questions in online surveys every eight weeks for up to one year. There were 3,725 pregnancies documented.
The team categorized participants using an "area-deprivation index" score, measuring socioeconomic resources in a neighborhood. They found that those in the most-deprived neighborhoods were 19% to 21% less likely to conceive compared to those in least-deprived neighborhoods. The researchers emphasized that this was only a link — not a cause-and-effect link. However, they suggested that this could be a structural problem, and investing in disadvantaged neighborhoods may help to improve fertility.
It's worth noting that a limitation of this study centered on diversity. The majority of participants were white, had four-year degrees, and earned more than $50,000 a year.