Morpheus Laser Treatment: What To Know About Kim Kardashian's Secret To A Perfect Stomach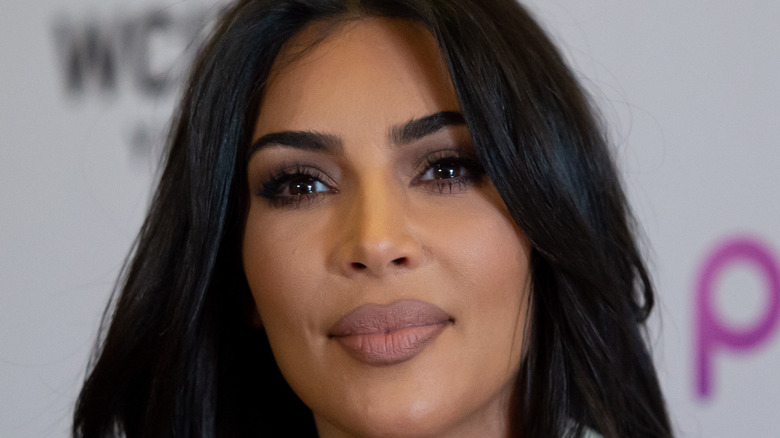 Asatur Yesayants/Shutterstock
Sculpted abs are a goal for many, and one person, who seems to know a lot about tight abs, and a slim waist is Kim Kardashian. The 41-year-old reality television star has gone viral more than once in regard to her figure. In fact, she admitted to People that the corset she wore beneath her dress at the 2019 Met Gala left marks on her skin, adding that she's never experienced so much pain in her life.  
Kardashian recently opened up to her followers on Instagram and shared at least one of her secrets to not only a slim waist but the perfect stomach (per E! News). Kardashian posted that she underwent a game-changing laser treatment to tighten her stomach, tagging board-certified plastic surgeon Dr. Ashkan Ghavami. She said the treatment was one of her favorites, and though the procedure was painful, it was worth it. The story has since been deleted. But what exactly is a Morpheus laser, and how does it work?
What to know about Morpheus8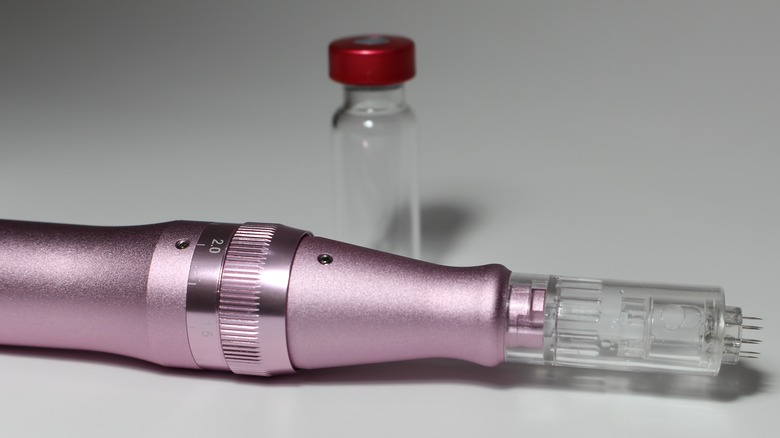 nena-er/Shutterstock
Morpheus8 is a microneedling treatment, also known as collagen induction therapy, that uses platelet-rich plasma with state-of-the-art treatment to shed a few years off your face and reduce sun damage, according to Ghavami Plastic Surgery. Although they insert multiple tiny needles on the outer layers of the skin, the procedure is minimally invasive. The treatment uses the body's own curative process to revive the skin and promote collagen growth. All in all, the end result is smoother skin and a reduction in fine lines and blemishes.
If you're thinking about microneedling, WebMD reports that the procedure is considered safe for most people. That said, there are risks involved that include allergic reactions to the serums used and infection if the treated area is exposed to bacteria. You may also suffer from some redness in the area, as seen in Kardashian's social media post. And, as she admitted, there could be some pain involved. As far as recovery goes, that could look like days or weeks, depending on how deep the needles penetrate the skin (via WebMD).