Health Officials May Have A Solution For Monkeypox's Limited Vaccine Supply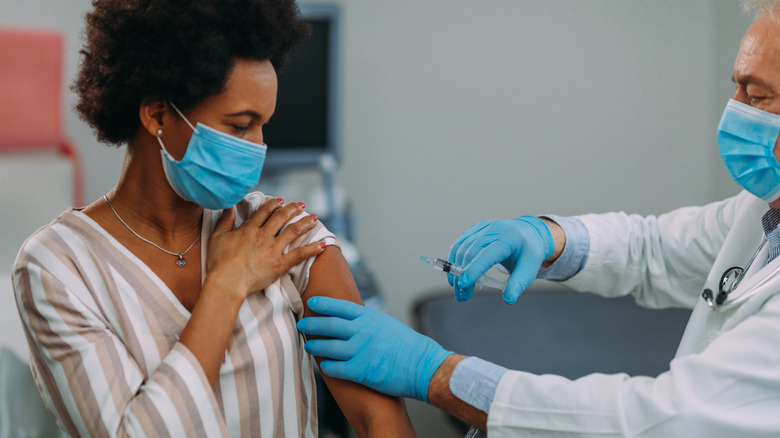 bbernard/Shutterstock
Monkeypox cases are on the rise in the United States, with the number of reported cases up to 8,934, according to the latest data from the Centers for Disease Control and Prevention (CDC). On August 4, United States Department of Health and Human Services (HHS) Secretary Xavier Becerra declared the monkeypox virus a Public Health Emergency. He added that the Biden Administration is exploring every option to tackle the outbreak. One way is through vaccines, but there is only one vaccine licensed to fight monkeypox in the U.S., per Stat News.
The vaccine Jynneos is developed by the pharmaceutical company Bavarian Nordic, but supplies of it are limited. Dawn O'Connell, assistant secretary for preparedness and response at HHS, told CNN that 602,000 vaccine doses have been sent to states and jurisdictions throughout the U.S., and the government would receive 150,000 doses of the vaccine in September. Until then, health officials may have a solution for the limited supply.
Stretching the supply may help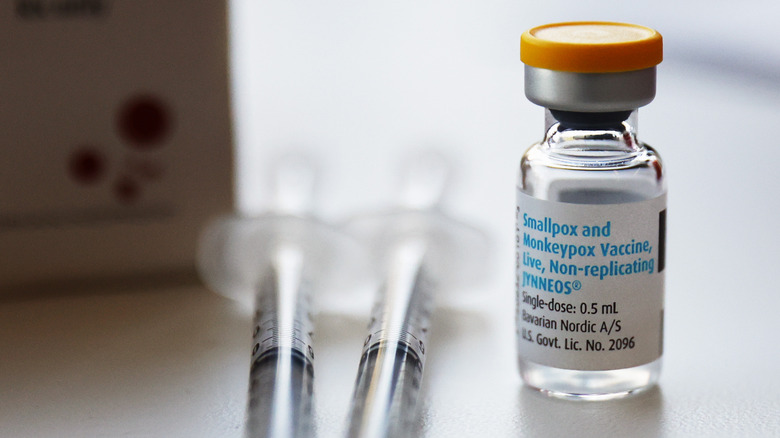 Mario Tama/Getty Images
The government is considering stretching the supply, according to Food and Drug Administration (FDA) Commissioner Robert Califf. This strategy would change how vaccines are administered. Generally, vaccines are given subcutaneously, which means below the skin. But by delivering them intradermally, or in the skin, one dose could be stretched into five doses, Dr. Daniel Griffin, an infectious disease specialist at Columbia University, told CNN.
It is not clear how effective low doses would be. Stat News reports that if the low-dose vaccines do not deliver sufficient protection from the monkeypox virus, it may be better to deliver full doses to those more at risk. Moreover, there is no data on how effective the vaccines are against the current outbreak at regular doses, according to the CDC. That said, the organization reports that for people who have not already been vaccinated, the best chance to prevent the onset of the virus is to get a vaccine within four days of being exposed to monkeypox. If a vaccine is administered between four and 14 days, it may not prevent monkeypox, but it could reduce severity of symptoms.