Oculofacial Plastic Surgeon Dr. Chip Cole Explains What To Expect During An UltraClear™ Laser Treatment - Exclusive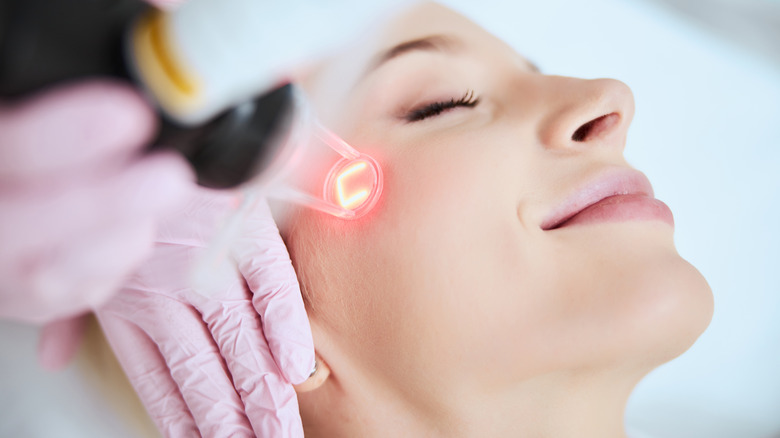 YAKOBCHUK VIACHESLAV/Shutterstock
In this day and age, people are doing whatever they can to get a youthful glow. In a world where it's easy to fret over fine lines, dark spots, and wrinkles, who knew getting rid of them was as easy as setting up an appointment at your doctor's office?
The new UltraClear™ laser treatment is making its way across the country and disrupting routine procedures already occurring in doctors' offices. "UltraClear™ is the world's first cold, ablative fiber laser and a revolutionary technological advancement in anti-aging solutions," oculofacial plastic surgeon Dr. Harvey "Chip" Cole — who uses the technology in his own office in Atlanta — said during an exclusive interview with Health Digest.
The treatment can be done on any skin type of any color, and it can be completed in a matter of minutes. "It is a true 'lunch hour' procedure [that] can be completed in less than a half an hour," Dr. Cole said, "from parking to leaving to back with your daily activities."
He also described exactly what you can expect when you walk in for an appointment.
A single treatment takes only a matter of minutes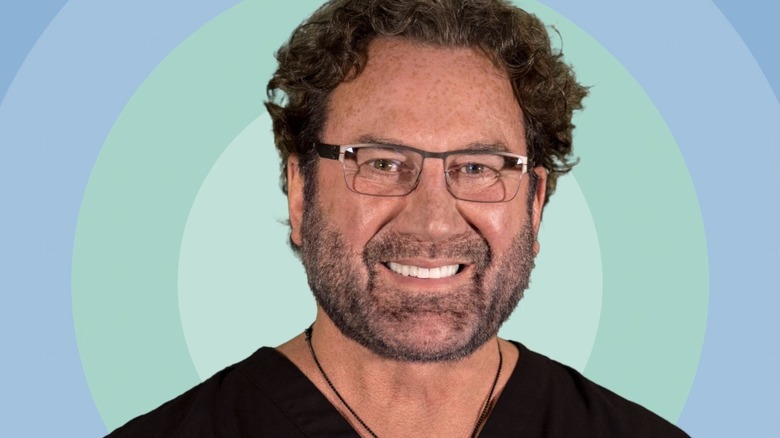 Courtesy of Dr. Chip Cole
Before coming into the office for an UltraClear™ laser treatment, there's really no preparation required. In fact, there's not even a numbing agent that needs to be applied to the skin beforehand, which is common for other procedures. "I have not had any clients consider the treatment actually painful or state they would not do it again without a topical numbing agent," Dr. Chip Cole told us.
Dr. Cole, who has had the treatment done himself, explained that the only feeling on the face is a "mild burning sensation" that will wear off in less than two hours after the appointment. The entire procedure itself takes anywhere from 5 to 15 minutes, depending on how much of the face a client is looking at having treated. "Many people receive only one treatment to obtain a 'glow' for the weekend or a special event in the near future," Dr. Cole shared.
After the treatment, a patient's skin will remain a light shade of pink for only a few days, making it easy to return back to their normal lives. "This is truly the 'new standard' in anti-aging solutions," Dr. Cole said.
For more information on UltraClear™ laser treatments, check out their website.