Anne Heche Suffered A Severe Anoxic Brain Injury. Here's How It Affects Your Body.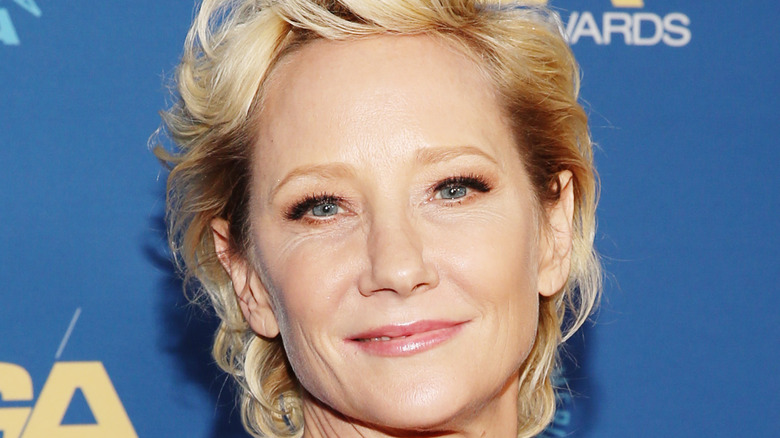 Jesse Grant/Getty Images
Family and friends of Anne Heche have revealed that she was pronounced brain dead and is on life support following a car accident on August 5 (via Deadline). The actress crashed her car into a home that then caught on fire, and both the home and Heche's car were ablaze for 65 minutes until firefighters could extract her from the wreckage. Although she was conscious at the time, she later slipped into a coma and is not expected to survive.
Heche suffered from a severe anoxic brain injury, which happens when all oxygen is cut off from the brain (via Shepherd Center). This is different from a traumatic brain injury, where physical trauma damages the brain. During an anoxic brain injury, brain cells die within about four minutes of total lack of oxygen. While this is typically associated with a stroke, there are other ways this type of brain injury happens, like in Heche's case.
Heche, 53, has been on life support since the accident, according to National Public Radio (NPR). She is now on a ventilator while doctors determine if any of her organs are able to be donated, something she's always wanted (via Deadline).
The outlook for an anoxic brain injury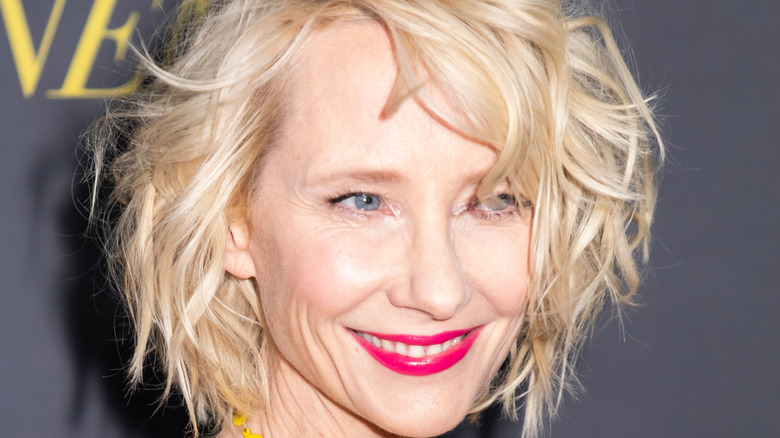 Sam Aronov/Shutterstock
When an anoxic brain injury occurs, patients may experience speech slurring and difficulties, facial drooping, confusion, and disorientation, according to the Shepherd Center. Depending on the length of time and severity of lack of oxygen, those with anoxic brain injury may eventually regain consciousness. If they do, there can be many symptoms present, including headaches, seizures, trouble speaking, personality changes, memory impairment, mood swings, and acting inappropriately.
The outcome of anoxic brain injury is different for each person, depending on the circumstances of the injury (via Headway). An important indicator is the length of time that the brain went without any oxygen, which can indicate how severe the damage is. For example, someone might lose oxygen to the brain for 15 minutes after a cardiac arrest or for just a couple of minutes after a near-drowning accident. In Heche's case, first responders were unable to get to her for over an hour, as per Deadline. Therefore, her injury was severe, which is usually fatal (per Headway). While there is a possibility for a minimally conscious state after severe anoxic brain injury, this doesn't seem to be the outlook for Heche.