How To Practice Good Hygiene When Traveling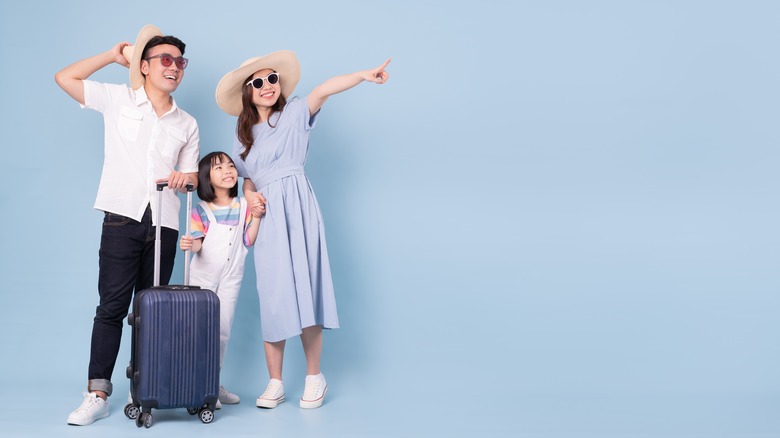 TimeImage Production/Shutterstock
Jet setting across the globe can be an exciting, yet semi-sticky adventure. While a giant bowl of authentic pasta may be waiting for you at your final destination, you'll likely encounter travel hygiene concerns along the way. From common touch points, sticky handrails, sharing tiny plane bathrooms, and breathing in recirculated air on planes, staying hygienic while traveling is important for any type of trip. This will help ensure your health and safety while traveling, so you can focus on what matters — having fun.
When it comes to practicing good hygiene when traveling, it's best to start with your immune system. "Travelers can boost their immune systems before, during, and after travel by staying hydrated," shares the co-founder of Total Hydration Grant Hosking with Men's Journal. Staying hydrated will help you feel your best while traveling and support proper functioning of the body. Plus, if you're tired of boring plain water, drinking fruit-infused water may up the hydration benefits. This — along with adding certain supplements rich in vitamin C, vitamin D3, zinc, selenium, quercetin, and green tea extract — may also bolster immunity, points out Men's Journal.
Additionally, it's important to consider your travel attire and the clothes you're packing, as keeping them clean is half the battle. Savvy jet setters may have mastered this craft by prioritizing breathable clothes that both look and feel good. For instance in transit, Smarter Travel suggests opting for wrinkle-free, lightweight, and dry-fit clothing.
Stay clean (really clean) as possible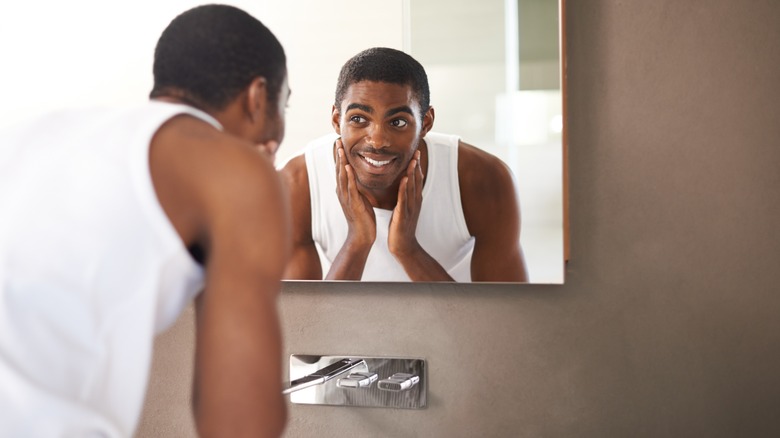 PeopleImages.com - Yuri A/Shutterstock
Beyond looking and feeling good in your clothes, travel freshness is all about staying as clean as possible. Similar to practicing good hygiene at the gym, travel hygiene focuses on the same holy trifecta –- hands, face, and body. It may seem obvious, but regular hand washing is essential for good health and helps prevent the spread of disease. In fact, reports shared by News Medical Life Sciences show that proper hand washing can reduce the common flu by 16% to 21% in the general population and diarrhea by 23% to 40%.
For proper hand washing, it's important to lather with soap for at least 20 seconds, then rinse off with water. However, if water and soap aren't available, hand sanitizer consisting of 60% alcohol works too, says the Centers for Disease Control and Prevention.
Believe it or not, having a clean face and fresh mouth also help with hygiene (and your neighbors will likely thank you). According to Smarter Travel, products that are waterless are key to facial cleanliness during travel, while indulging in some lemons, granny smith apples, or swishing with an anti-bacterial mouthwash may aid in freshening the breath.
As for the body, it's important to shower regularly to remove dead skin cells and germs. But when that's not an option during a trip, Smarter Travel recommends using rinse-free products (aka they require no water). Instead, these products clean your body by using a water-based odor neutralizer.
Be mindful and practice awareness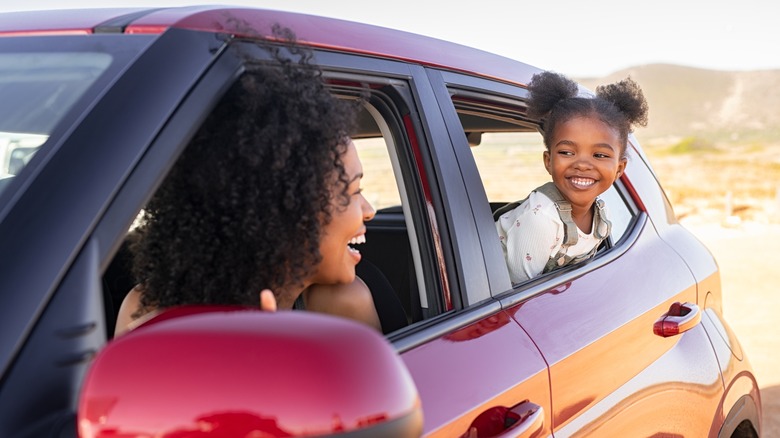 Rido/Shutterstock
While your body may be feeling refreshed, that doesn't mean everyone else's body is. Staying spatially aware may help you avoid any unwanted hygiene woes. For instance if someone is coughing right in front of you, Drift suggests politely moving away, then washing or sanitizing your hands (whichever you have access to). This also includes being mindful of what you're touching and who you're touching, especially when it's skin on skin (per Drift).
Practicing good hygiene during travel isn't only about focusing on the physical elements, it's also about focusing on the mental aspects too. If you've ever felt travel was exhausting and stressful, you got lots of company. "Traveling logistics alone can be exhausting, such as arriving on time at the airport or on the road, booking a hotel or Airbnb, planning excursions, and so on," explains Jolene Caufield, Healthy Howard's senior advisor, to Men's Journal. Thus the best remedy for avoiding this is prioritizing self-care, stress management, and spending time in nature during vacation. Nature in particular can help boost mood, improve overall well-being, sharpen cognition, and enhance emotional and mental well-being, according to the American Psychological Association.
It's no surprise that quality sleep affects overall health, but falling asleep when traveling or at will (aka the best travel superpower) also impacts travel hygiene (via Smarter Travel). For better sleep, Smarter Travel recommends using noise-canceling headphones, neck pillows, and sleep aids. Otherwise eating sleep-promoting foods like tart cherries may also help.