New York City Has 2 Human Cases Of West Nile Virus. Here's What You Need To Know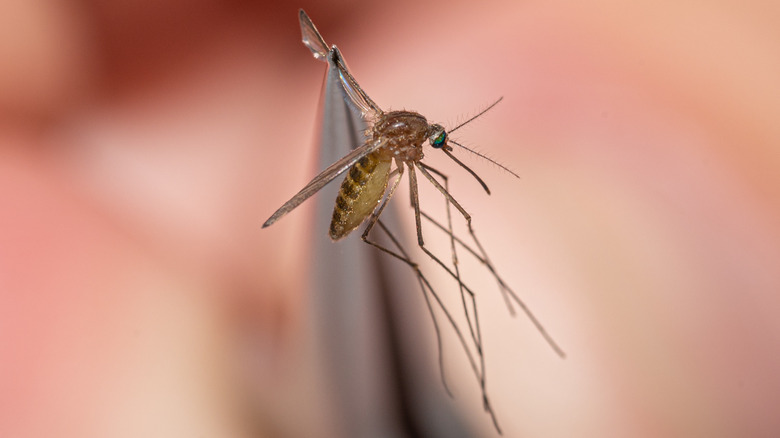 Jon Cherry/Getty Images
Throughout New York City's five boroughs, record numbers of mosquitos infected with West Nile virus are being detected, according to CNN. It's the height of West Nile virus season in the U.S., and so far, there have been two human cases recorded in New York City.
West Nile virus is typically passed to humans by mosquitoes, which become infected with the virus by biting infected birds (via the Mayo Clinic). In most cases, those with the virus will have little to no symptoms, but for some, a mild or serious infection can occur. After being bitten, signs of the virus can appear within four to 10 days. Symptoms of a mild infection include fever, headache, fatigue, vomiting, diarrhea, and body aches. More serious infections, called neurological infections, make up about 1% of all cases. They can cause severe fever and headache, disorientation, a stiff neck, numbness, and even vision loss, seizures, or coma. While rare, you could also develop meningitis or encephalitis, which is inflammation of the brain. Mild symptoms may go away on their own, but serious infections might require hospitalization.
The virus is more active in the summer when the weather is warm and mosquitoes are rampant. It was first detected in the U.S. in the summer of 1999 and has also been found in Africa, Asia, Europe, and the Middle East.
Tracking and preventing the virus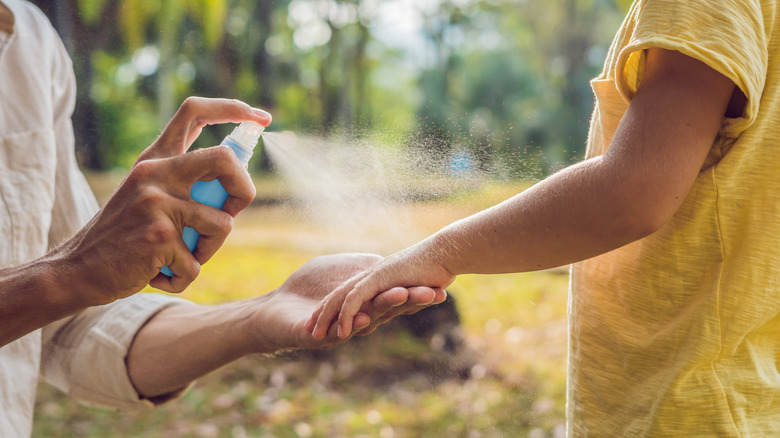 Elizaveta Galitckaia/Shutterstock
Last year at this time, there were 779 positive mosquito pools (or samples) recorded in New York City, according to a press release from the city health department (via CNN). This year, there are already 1,068, and two human cases have been reported in Queens and Brooklyn. As of Aug. 9, there's been a total of 54 human cases of the disease reported across the country, according to the Centers for Disease Control and Prevention (CDC). Of those 54 cases, 63% were designated as neurological infections.
There's currently no vaccine available for West Nile virus, so it's important to take preventative measures (via CDC). Protect yourself against mosquito bites by wearing Environmental Protection Agency-registered insect repellents, even if you're pregnant or breastfeeding. Follow instructions for using bug spray on children, and be sure to avoid using it on their hands, eyes, mouth, cuts, or irritated skin. Wear pants and long-sleeved shirts when possible to reduce the likelihood of getting bitten. Make sure any holes in screen windows or doors are patched to keep mosquitoes out, and watch for any standing water outside your home, like water found in bird baths, trash containers, planters, and toys.