Medical Marijuana Can Ease Pain, But How Does It Affect Your Heart?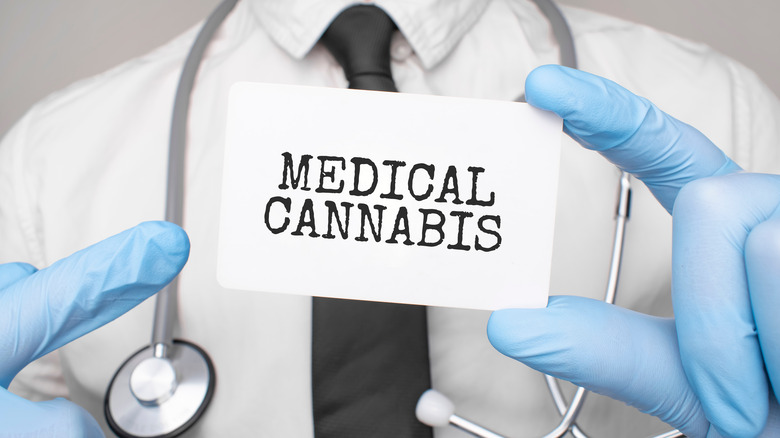 ANDREI ASKIRKA/Shutterstock
According to the World Health Organization (WHO), a yearly average of 147 million people around the globe use cannabis. In the United States, the drug is sometimes prescribed to patients who experience ongoing chronic pain. While more research is still needed, some studies indicate that medical marijuana may be helpful in alleviating pain stemming from nerve damage, reports the U.S. Centers for Disease Control and Prevention (CDC).
Per the National Institute on Drug Abuse, marijuana usage can potentially affect us in both the short term, as well as the long run. Those who smoke marijuana regularly may be at an increased risk for breathing issues, nausea and vomiting, as well as mental health problems.
Additionally, new preliminary research presented at the 2022 European Society of Cardiology Congress (ESC) conference this week suggests that the use of medical marijuana may increase one's likelihood of heart rhythm disorders. Specifically, the data showed patients to be more susceptible to heart arrhythmias and acute coronary syndrome (ACS).
Researchers analyzed health data from 1.6 million Danish patients diagnosed with chronic pain (per Practical Cardiology). 4,562 of these patients reported having one or more medical marijuana prescriptions for their condition. Research findings showed that overall, patients who used medical cannabis were 64% more prone to heart arrhythmias and 20% more susceptible to acute coronary syndromes (ACS).
Medical cannabis may increase risk for certain heart disorders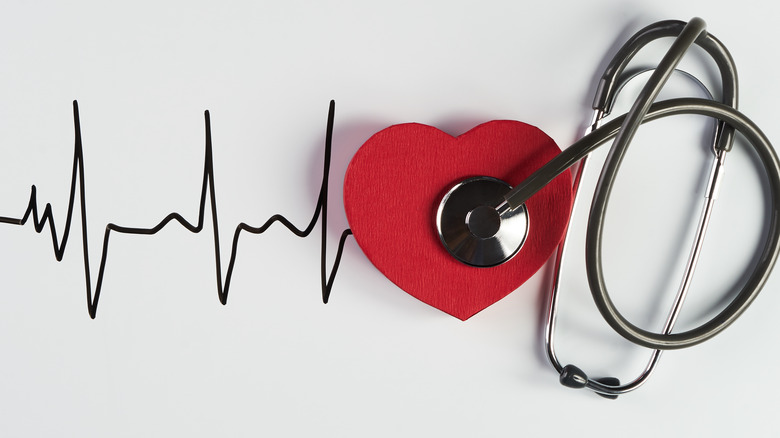 Gecko Studio/Shutterstock
In particular, the research showed that the risk for heart arrhythmias in patients exposed to medical marijuana was at an increase within the 180 days during which they were followed.
"Our study found that medical cannabis users had a 74% higher risk of heart rhythm disorders compared with non-users; however, the absolute risk difference was modest," explained study author Dr. Nina Nouhravesh in a press release.
Researchers noted, however, that cannabis usage could not be deemed the definitive cause of this relationship. Per the press release, Dr. Nouhravesh points out that other factors could have influenced their findings. For example, patients who utilized medical marijuana were also more likely to utilize other medications such as NSAIDs, opioids, and anti-epileptic drugs. The use of these accompanying medications could also have contributed to patients' increased risk for heart arrhythmias.
Even so, the study team feels their findings should be taken into consideration by the medical community. "This study indicates that there may be a previously unreported risk of arrhythmias following medical cannabis use," concluded Dr. Nouhravesh, per the press release. "Even though the absolute risk difference is small, both patients and physicians should have as much information as possible when weighing up the pros and cons of any treatment."