The Extent Of Wendy's E. Coli Outbreak May Be Worse Than Originally Thought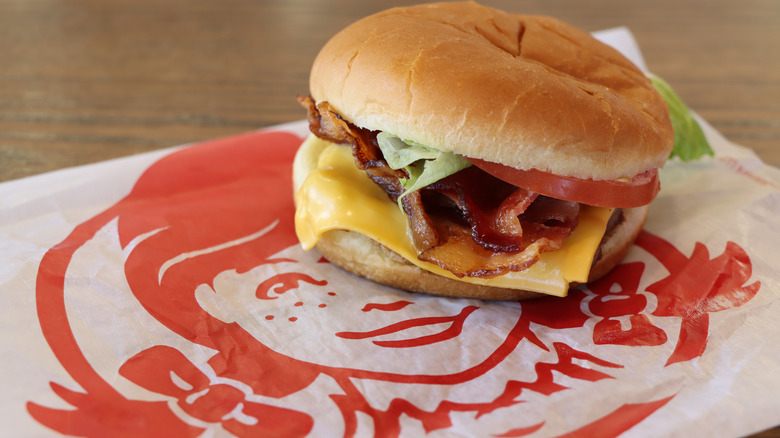 Deutschlandreform/Shutterstock
Fast-food restaurant chain Wendy's is currently under investigation after reports of E. coli-related illness surfaced among consumers, reports ABC News. With news of the outbreak initially announced to the public on August 17, infection numbers have increased, currently standing at 84 cases, reports the U.S. Centers for Disease Control and Prevention (CDC). A little less than half of these cases have resulted in hospitalization, but no deaths have been reported.
To date, reports have come from four different states (per ABC News). The majority of reports have come out of Michigan, with a total of 53 E. coli infections, eight of which occurred in individuals diagnosed with a kidney condition. Ohio had the second highest number of cases, at 23. Indiana reported six cases of infection, and the fourth state was Pennsylvania with two infection cases.
Although the exact cause of infection has yet to be confirmed by the CDC, 52 out of 62 interviewed customers said they had eaten at a Wendy's in the week prior to becoming ill. Of customers who provided more detail, most reported eating sandwiches with romaine lettuce.
Symptoms of E. coli that warrant medical attention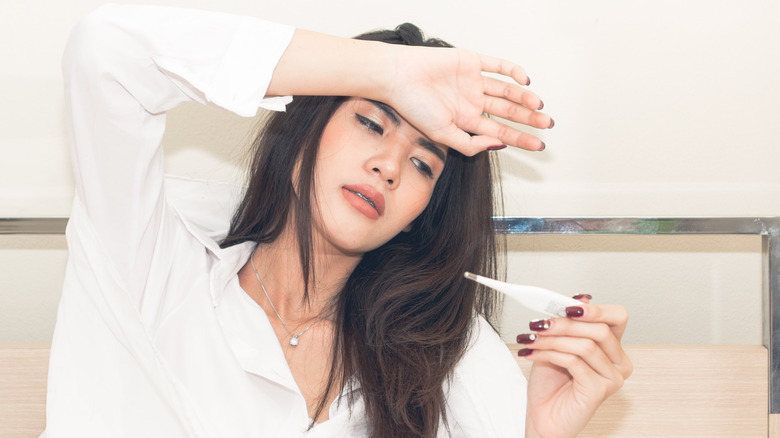 Pormezz/Shutterstock
In response to the outbreak, the CDC reports that Wendy's has opted to remove its sandwich romaine lettuce from its locations in areas where infection has been reported. In a public press release, the restaurant announced that customers should not worry about romaine lettuce used in their other menu items.
"The lettuce that we use in our salads is different, and is not affected by this action. As a company, we are committed to upholding our high standards of food safety and quality," Wendy's wrote in their statement. At this time, the CDC has said there is no need to refrain from ordering food at Wendy's restaurants or to avoid purchasing romaine lettuce in grocery stores or other food establishments.
The CDC advises individuals to call their doctors if they exhibit E. coli symptoms such as diarrhea accompanied by a fever exceeding 102 degrees Fahrenheit, diarrhea that doesn't improve within three days, bloody diarrhea, excessive vomiting, or dehydration. In addition, report your symptoms to your local or state health authorities. Take note of what you've eaten in the last seven days before feeling ill, as doing so will help health officials determine the exact cause of the outbreak.