New Drug Trial Brings Good News For People Suffering From MS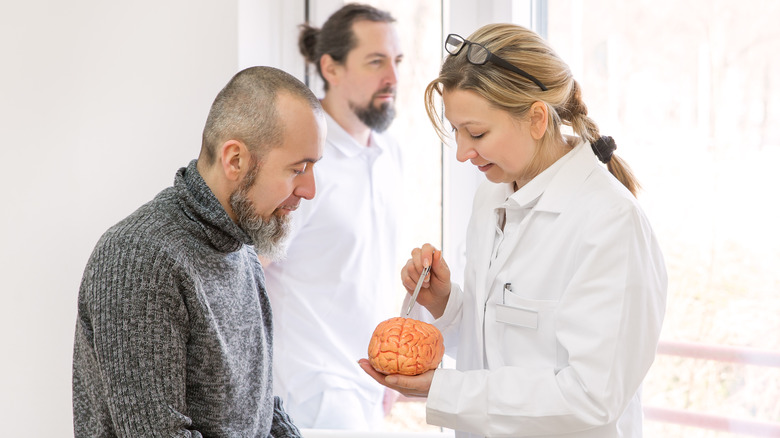 Miriam Doerr Martin Frommherz/Shutterstock
Global survey data collected between September 2019 and March 2020 reveals the prevalence rates for multiple sclerosis (MS) have increased by 30% since 2013 (via Multiple Sclerosis). In recent years, 2.8 million people are now estimated to be living with MS around the world.
Experts from the National Multiple Sclerosis Society explain that MS is a disease, which targets the central nervous system. The disorder causes a disruption in communication between the brain, spinal cord, and optic nerve. As a result, patients may experience pain, numbness, tingling sensations, fatigue, difficulties with memory, mood changes, loss of vision, or paralysis. For some individuals, these symptoms may be short-lived, while for others, the condition may be chronic.
While there is no cure for MS, disease-modifying drugs can aid in symptom relief and flare-up reduction (via National Multiple Sclerosis Society). Currently, the U.S. Food and Drug Administration (FDA) is reviewing clinical trial data from a new study published in The New England Journal of Medicine, which highlights the potential of a new MS treatment therapy, reports WebMD.
Potential benefits of ublituximab treatment for MS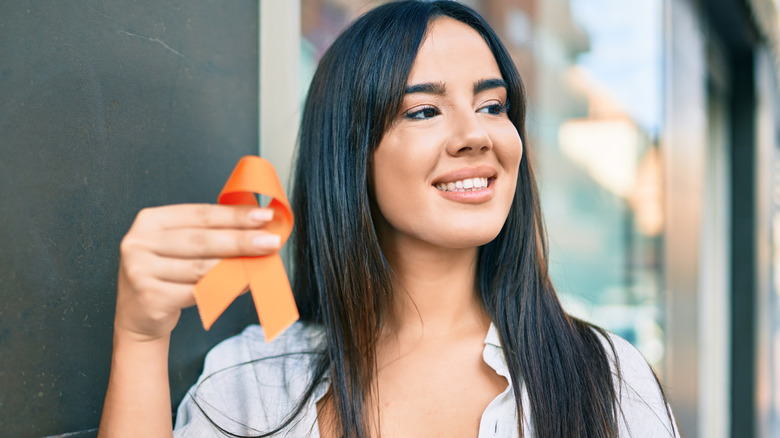 Krakenimages.com/Shutterstock
In a two-part study, 549 MS patients were enrolled in the first trial and 545 participants took part in the second trial, as per the research. Participants were administered either one of two MS treatments. The new treatment therapy involved doses of intravenous ublituximab along with an oral placebo. The standard treatment option involved a preexisting oral medication, teriflunomide, along with an intravenous placebo. Researchers compared treatment effectiveness by looking at relapse rates of MS flare-ups after an average follow-up period of 95 weeks. Relapse rates for the new ublituximab treatment therapy stood at 0.08, while the relapse rates after teriflunomide treatment were twice as high in comparison, standing at 0.19. However, the researchers also noted that cases of subsequent infection, such as pneumonia, were lower in teriflunomide patients compared to those who received the ublituximab treatment (via WebMD).
Ublituximab is an MS antibody treatment that targets immune system B cells. While it's not the first of its kind, it may offer some unique benefits over other preexisting MS monoclonal antibody infusions. Most significantly, time. For example, a standard MS antibody therapy, known as Ocrevus, takes three hours to be administered by a healthcare professional. While also conducted under medical supervision, ublituximab treatments only take one hour to administer. At this time, the study's drug manufacturers are anticipating a response from the FDA regarding potential approval by the end of 2022.