Inside The Moderna Vs. Pfizer Lawsuit That Could Upend The COVID-19 Vaccine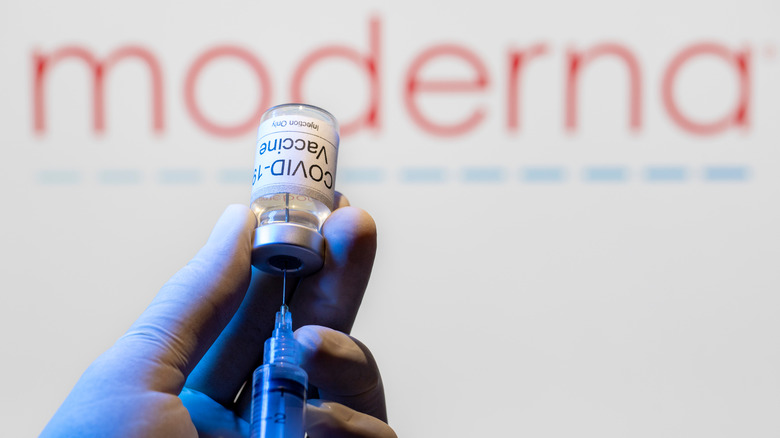 TY Lim/Shutterstock
Vaccine manufacturer Moderna is suing Pfizer and BioNTech, alleging that its rivals copied Moderna's groundbreaking mRNA technology in order to make their own COVID-19 vaccine (via CNN). Moderna said in a statement on Friday that the biotechnology company filed patent infringement lawsuits against both Pfizer and BioNTech for infringing on patents filed from 2010 to 2016 that were central to its mRNA technology and helped develop Moderna's vaccine against COVID-19. Moderna claims that the two companies violated these patents and used this same technology to create the Comirnaty vaccine. This comes just four months after Moderna updated its pledge on intellectual property rights on March 8, 2022, reversing its decision to not enforce patents related to the COVID-19 vaccine.
While Moderna is not aiming to remove Pfizer and BioNTech's vaccine from the market, it is seeking damages for the sale of the vaccine after March 8, excluding sales to the U.S. government or the 92 low-income countries in the GAVI COVAX Advance Market Commitment (AMC). "We believe that Pfizer and BioNTech unlawfully copied Moderna's inventions, and they have continued to use them without permission," Moderna's chief legal officer, Shannon Thyme Klinger, said in the statement. "Outside of AMC 92 countries, where vaccine supply is no longer a barrier to access, Moderna expects Pfizer and BioNTech to compensate Moderna for Comirnaty's ongoing use of Moderna's patented technologies."
Pfizer and BioNTech deny Moderna's allegations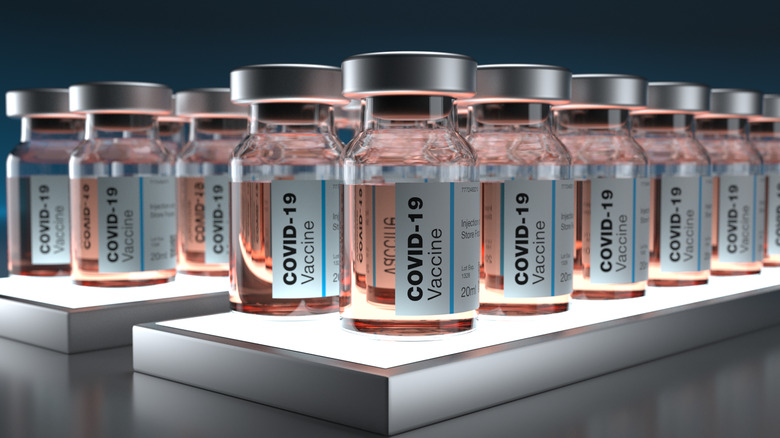 Dimitris Barletis/Shutterstock
Moderna claims that Pfizer and BioNTech copied two key features of its patented vaccine technology and intellectual property, none of which relate to Moderna's collaboration with the National Institutes of Health (NIH) to help fight COVID-19, according to the New York Times. Moderna alleges that the two companies used the same mRNA chemical modification as Moderna and copied its full-length spike protein formulation for a coronavirus, which was created years before the emergence of COVID-19.
"We are filing these lawsuits to protect the innovative mRNA technology platform that we pioneered, invested billions of dollars in creating, and patented during the decade preceding the COVID-19 pandemic," Moderna CEO Stéphane Bancel said in the statement. In response, Pfizer denied Moderna's allegations, saying in a statement on Friday that the pharmaceutical company and its partner BioNTech were "surprised by the litigation" since Comirnaty was developed based on BioNTech's proprietary mRNA technology, adding that they "remain confident" of their intellectual property and "will vigorously defend against the allegations of the lawsuit" (via the New York Times).