Mental Health Expert At Circles Discusses The Current Accessibility Issues Of Therapy - Exclusive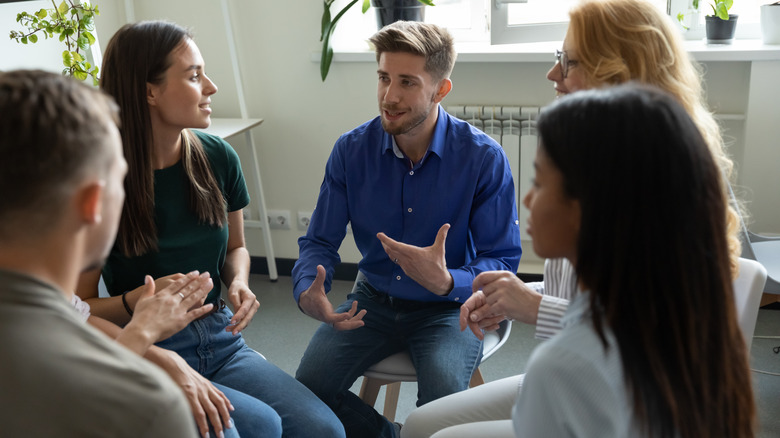 fizkes/Shutterstock
Let's face it — therapy is expensive. Trying to find a good therapist that takes your insurance and is accepting new clients feels daunting, if not downright impossible. With the staggering amount of stressful and sad stories in the news, plus the emotional toll the pandemic has taken on many of us, the need for therapy is greater than ever. Unfortunately, "one of the most prevalent barriers to accessing mental health support at the moment is the overwhelming need for services with a limited supply of mental health professionals," says Yohnit Spruch, lead of mental health support at Circles. 
"Mental health professionals are inundated with requests that they are unable to meet. Circles offers a way to break down this barrier by the nature of group support, as it provides an opportunity for more people to have access to the insight of a mental health professional while having the added benefit of the insight from peers," Spruch explained. 
Circles is a mental health service that offers group support where up to 10 people experiencing similar life challenges are matched into groups and meet via video chat every week to give and receive emotional support, guided by trained, vetted mental health professionals. In an exclusive interview with Health Digest, Spruch talked about the effectiveness of support groups and the current barriers and accessibility issues to mental health support that people face today. 
Moving past the stigma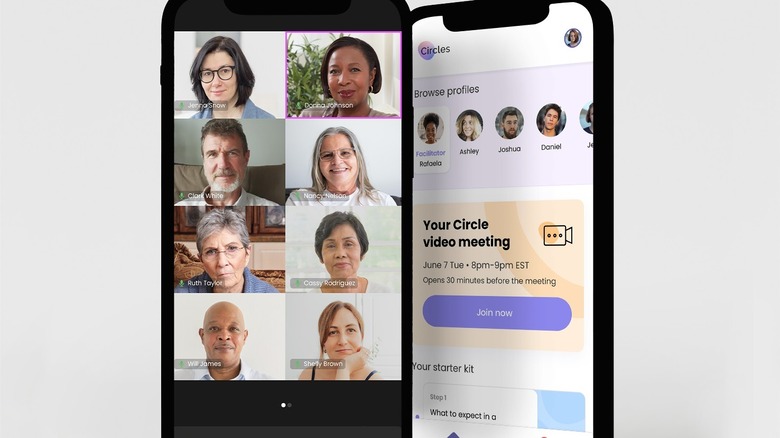 Circles
"Support groups provide a space for people to go where they won't feel so alone," said Yohnit Spruch. But finding the right one for you can be tough. Circles matches you to a support group based on a questionnaire you fill out so that you are connected with a group you resonate with and people you can relate to.
A big barrier to seeking mental health support is the stigma attached to it. Many people wrongly believe that therapy or support groups are only for those experiencing severe mental illness. It can be challenging and can feel vulnerable to admit you need help, and society often says you should simply "keep calm and carry on." According to Spruch, "Lack of knowledge and education about mental health also contributes to this perspective ... Many people continue to struggle in isolation because they are afraid to reach out or don't know who to turn to. Circles offers the ability to access support anonymously and in an open and trusting way."
Making support easy and affordable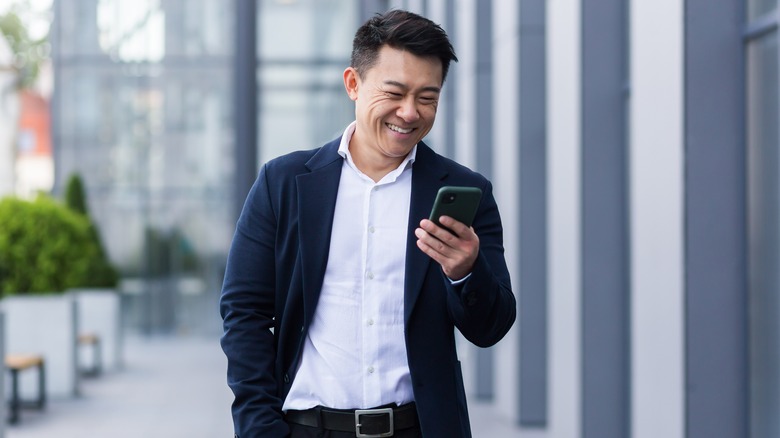 voronaman/Shutterstock
Money is another one of the biggest barriers people have to finding mental health support. "Psychotherapy is expensive and often intimidating. Those who can't afford it turn to online forums and Facebook groups, which are often rampant with misinformation," explained Yohnit Spruch. Circles is working to break down this financial barrier by providing access to affordable virtual support groups led by mental health professionals — one month costs less than a single private therapy session.
An additional accessibility issue to therapy is that it can be hard to make it work for your schedule. Many people feel too busy or like they don't have the time for the commitment of therapy. A new feature of Circles, called Voices, provides a space where people can connect at any time that works for them, whenever they need it. 
"People can join when on the go or pop in for a few minutes to touch base and catch up. The security in knowing there will be someone on the other end of the call when and if needed is immensely reassuring," said Spruch. "Many people struggle to find a space to give back once they are further along in their healing process. Voices provides an opportunity to both practice and receive altruism, which is healing on many levels."
Circles offers small online support groups, guided by trained, vetted mental health professionals, to ensure that no one has to cope with life's challenges alone.