New Research Shows What Strength Training Can Do For Your Life As You Age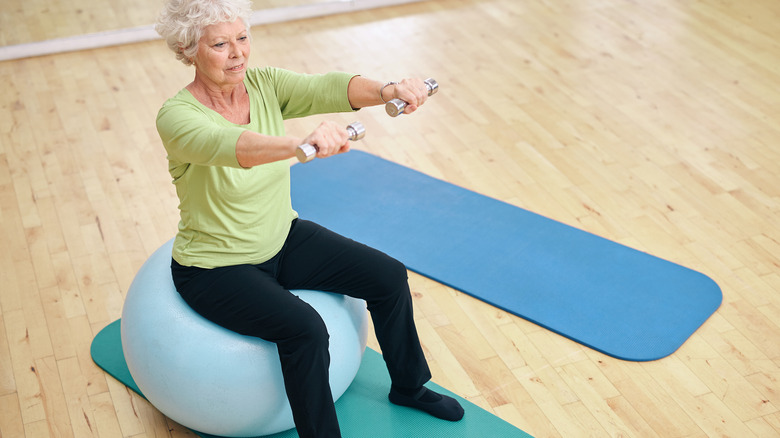 Jacob Lund/Shutterstock
You probably know that strength training offers many benefits. Aside from growing strong muscles, lifting weights improves bone strength, flexibility, and balance, per the American Heart Association (AHA). Those advantages don't decrease when you get older. In fact, the Centers for Disease Control and Prevention (CDC) encourages all adults to lift weights, as it is an essential component of healthy aging. Now, there is strong evidence supporting how strength training improves your life.
A 2022 review published in the British Journal of Sports Medicine gathered information from 16 studies conducted in the United States, England, Australia, Scotland, and Japan that were published from 2012 to 2020. The average number of participants in each study varied from 3,809 to 479,856. Participants were male and female, with a median age ranging from 18 to 97. The average length of the studies was 25 years. Researchers adjusted for factors such as age, sex, race/ethnicity, body mass index, smoking, and alcohol intake.
Strength training can help you live longer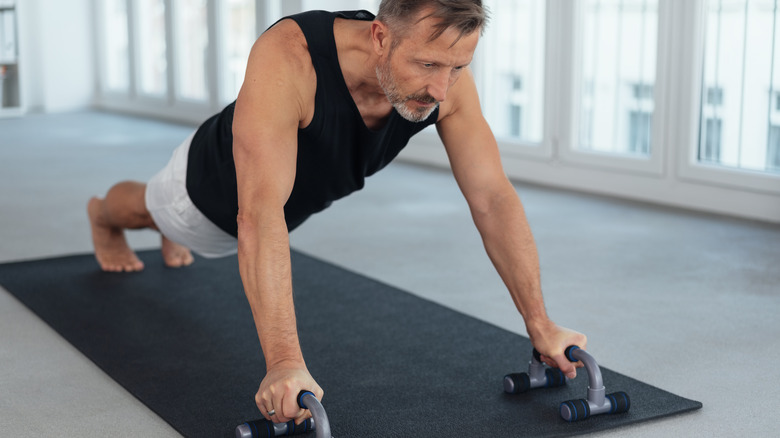 Stockfour/Shutterstock
In seven of the studies, strength training was associated with a 10% to 17% lower risk of mortality from all causes, including cancer and diabetes. The good news is you don't have to lift heavy weights (unless you want to), and 30 to 60 minutes per week is all you need to do to see results. Researchers pointed out that 60 minutes of weight lifting was ideal for reducing the risk of diabetes.
It is worth noting that the data included aerobic activity as part of an exercise regimen. Results showed that when strength training was combined with aerobic activity, participants reaped even more benefits. Three of the studies involved in the research showed that lifting weights and aerobics were associated with a 40% reduced risk of death from all causes.
The CDC suggests 150 minutes per week of aerobic activity (such as riding a bike, swimming, jogging, or brisk walking) and working with weights twice a week. Always check with your doctor before you begin any exercise program.