Experts Predict How Much Worse COVID-19 Will Get This Fall Season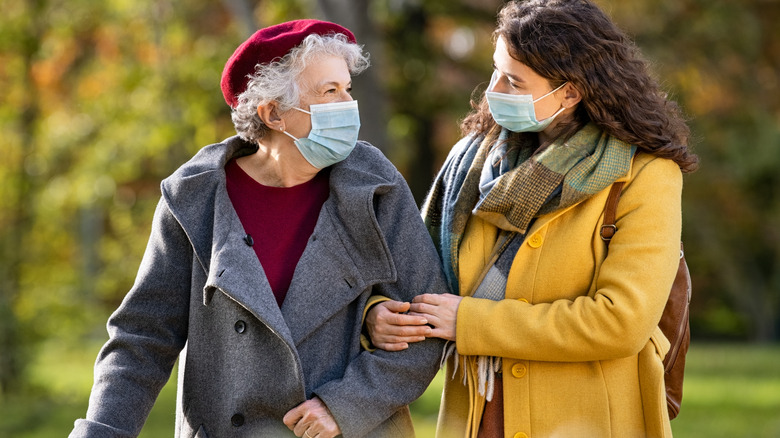 Rido/Shutterstock
The overall pattern of COVID-19's spread is similar to an ocean swell — cases come and go in waves as they surge towards a feathering peak, then crash down and decline (per Johns Hopkins Medicine). These surges in COVID-19 cases are not a pure force of nature. While certain aspects of a given variant or subvariant may make it more transmissible (Omicron has a knack for spreading quickly and evading vaccine immunity), human behavior in response to the virus plays a role too (via Vox). Other factors include vaccine efficacy, changes to policy, and immunity rates (per Johns Hopkins Medicine). For example, while holiday travel and time spent indoors may have contributed to the wintertime surges in 2020-2021, the introduction of vaccines in late 2020 may have helped reduce infection rates in some areas through spring 2021.
As we approach the third year of living in the pandemic, more data supports the idea that COVID-19 surges. According to the Centers for Disease Control and Prevention (CDC) a surge in late November 2020 pushed the number of cases in the United States beyond 11 million. In July 2021, another surge powered by the Delta variant swept across the nation. By the new year (2022), another variant called Omicron surged. In summer 2022, highly transmissible subvariants of Omicron — BA.4 and BA.5 — swept across the nation. Now, with the fall season approaching for the United States, experts warn of another potential surge.
COVID-19 could affect a third of the U.S. this fall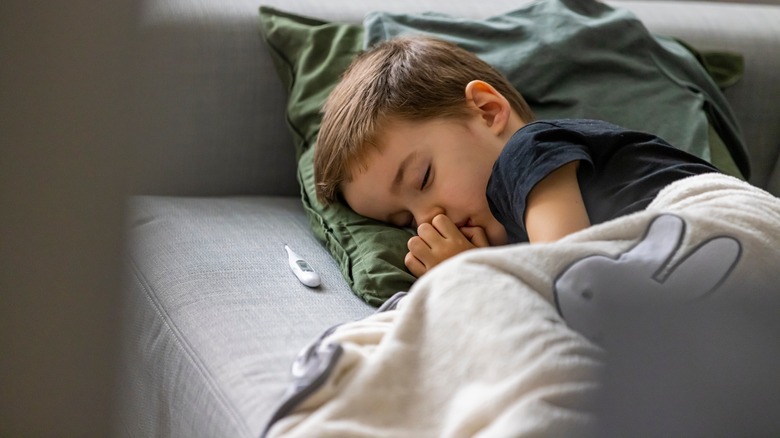 Dragana Gordic/Shutterstock
According to United States health officials, the upcoming fall season could see a large surge in COVID-19 cases that may affect many U.S. citizens (per CNBC). In fact, estimates suggest that as many as 100 million Americans, or nearly one-third of the entire country, could be affected, per ABC News. While vaccines can help protect against the severity of illness, they do not guarantee that a person will not get infected. Further, as immunity from vaccines fade and the virus mutates, the risk of infection increases. There are other factors that may contribute to the expected fall surge. For one, some scientists theorize that the human immune system changes with the seasons (per Science). According to U.S. News & World Report, lowered immunity and more time spent indoors due to the colder weather could also contribute to the surge. 
But the news is not all bad — fewer deaths are also expected (via CNBC). Experts cite antiviral treatments, new booster shots, therapies, and immunity from past infections as reasons why the United States may be better prepared for the predicted fall surge. ABC News says that if you want to protect yourself from the surge, you should stay up to date on booster shots and listen to the guidelines that public health advisers recommend.