Jane Fonda's Non-Hodgkin's Lymphoma Diagnosis Explained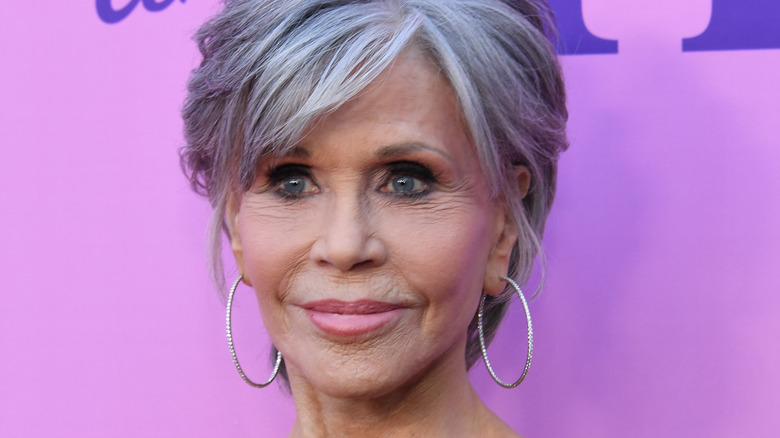 Jon Kopaloff/Getty Images
American actress and political activist Jane Fonda announced on Friday that she has been diagnosed with non-Hodgkin's lymphoma. The 84-year-old Academy Award winner also said that she has started chemotherapy treatments already. "I'm doing chemo for 6 months and am handling the treatments quite well and, believe me, I will not let any of this interfere with my climate activism," she said on her Instagram account. Fonda also noted that while she is grateful to have exceptional care for her condition, many people in the United States are not so lucky. "Almost every family in America has had to deal with cancer at one time or another and far too many don't have access to the quality health care I am receiving and this is not right," she wrote.
Fonda, who gained recognition in the 1960s and 70s for her work in films such as "Barbarella" and "Klute," has been an outspoken advocate for many social and political causes over the years. In recent years, she has been particularly vocal about environmental issues, and she was arrested five times during a series of climate protests in Washington, D.C., last year (via L'OFFICIEL). Fonda promised fans that her cancer diagnosis will not slow her down when it comes to her activism.
What to know about non-Hodgkin's lymphoma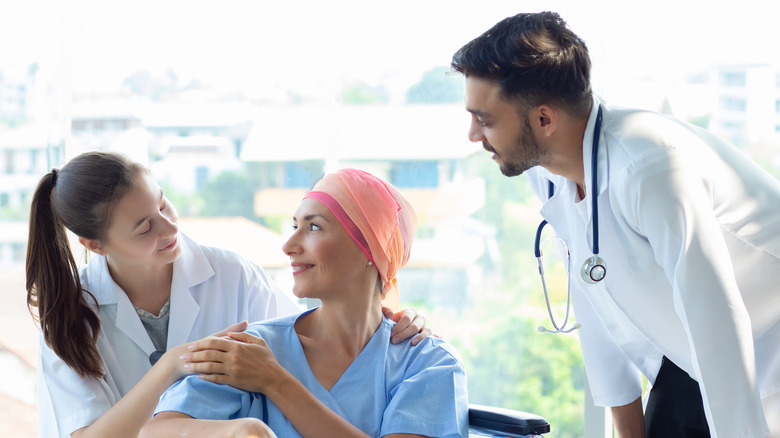 Nutnutchar NAV/Shutterstock
Non-Hodgkin's lymphoma (NHL) is a cancer of the lymphatic system, which is part of the body's immune system. According to Mayo Clinic, NHL is a diverse group of cancers that can develop in any part of the lymphatic system. The most common type of non-Hodgkin's lymphoma is diffuse large B-cell lymphoma.
There are several other types of non-Hodgkin's lymphoma, including follicular lymphoma, mantle cell lymphoma, and marginal zone lymphoma. NHL can occur at any age, but is most commonly diagnosed in people over the age of 60. Most people with non-Hodgkin's lymphoma do not have any symptoms in the early stages of the disease. When symptoms do occur, they may include swelling of the lymph nodes in the neck, armpits, or groin, enlarged tonsils or adenoids, shortness of breath, and weight loss.
Non-Hodgkin's lymphoma is usually diagnosed through a combination of physical examination, medical history, blood tests, imaging studies, and biopsy. Treatment may include surgery, radiation therapy, chemotherapy, or a combination of these modalities (via the National Health Service). The specific treatment plan will be tailored to the individual patient based on several factors including the type and stage of NHL. Some people may be candidates for clinical trials testing new treatments.