Why The U.S. May Find Itself With A Worse Nursing Shortage Than Ever Post-COVID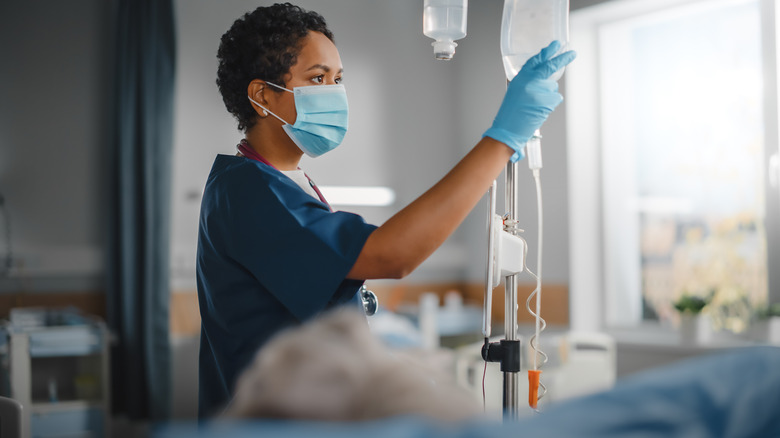 Gorodenkoff/Shutterstock
As COVID-19 cases, hospitalizations, and deaths decline in the United States (per Centers for Disease Control and Prevention), so has the pay rate for traveling nurses. According to NBC News, traveling nurses got paid up to $5,000 per week to address the shortage of nursing staff during the height of the COVID-19 pandemic. As the demand dropped, the pay rate for traveling nurses plunged to $2,200 a week. Rather than return to regular staffing jobs that offer lower pay, some of these traveling nurses tell NBC News that they are leaving the healthcare industry altogether.
This traveling nurse dropout is similar to what's going on among nurses overall. In a February 2022 survey by McKinsey & Company, 32% of registered nurses said they intended to leave patient care due to insufficient staffing, low pay and work support, and the emotional struggle of the job. Only 29% of nurses said they planned to remain caring for their patients. According to a May 2022 study by McKinsey & Company, this shortage won't meet the post-COVID demands of the healthcare industry.
What the nursing shortage could look like in three years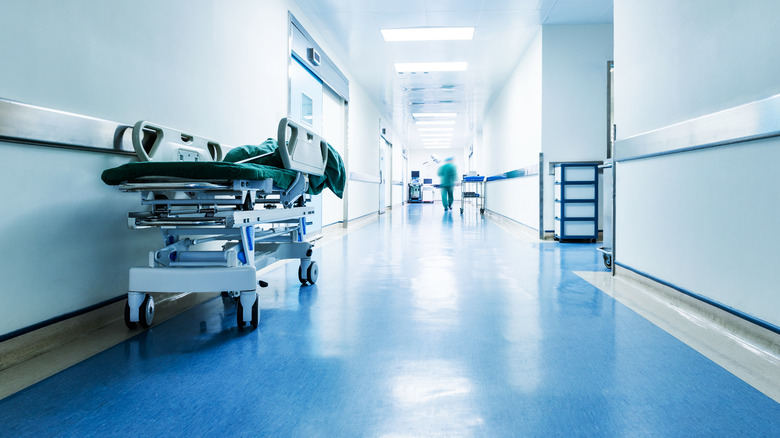 Hxdbzxy/Shutterstock
The May 2022 study by McKinsey & Company said that although the licensing of nurses steadily increased by 4% each year before the pandemic, the number of nursing graduates has dropped off. As more nurses leave the workforce, nursing schools would need to double the number of nursing school graduates in the next three years. By 2025, McKinsey & Company predicts a nursing shortage as high as 450,000.
This nursing shortage won't be able to meet the predicted post-COVID trends. McKinsey & Company has forecasted a 12% increase in COVID-related hospitalizations, such as long COVID or organ damage related to COVID. As the U.S. population gets older, the need for nurses also shifts to sites, such as hospice, home care, skilled nursing facilities, and nursing homes.
Many patients are already seeing a decline in healthcare workers. Another February 2022 survey by McKinsey & Company found that staffing shortages are clogging up elective surgeries and specialty care.