Which Vitamin Subscription Box Are People Most Likely To Try? - Health Digest Survey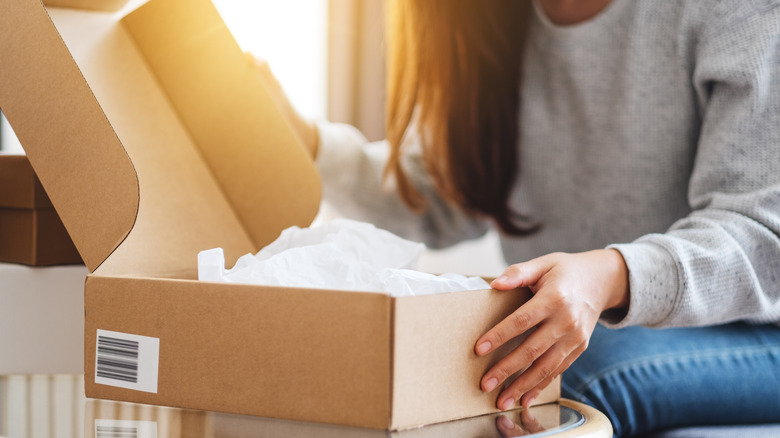 Farknot Architect/Shutterstock
Vitamins are organic substances that help keep your body in running order by supporting cells to grow, develop, and operate (per MedlinePlus). While there are many types of vitamins, 13 are considered essential. Some common examples are vitamin A, which helps support bone and skin health; vitamin C which can help you properly heal from an injury and absorb iron better; and perhaps one of the most well-known vitamins, vitamin D, which supports the body's absorption of calcium.
According to Medical News Today, most vitamins essential for humans — except vitamin D — are available in sufficient amounts from the foods we eat. In fact, the average person can get all of the essential vitamins from eating a balanced and healthy diet, says the National Health Service. However, Americans often turn to supplemental vitamins (per Medical News Today). Health Digest conducted a survey and asked them which vitamin subscription box they would be most likely to try. The winner may surprise you.
Nearly 57% of respondents chose this subscription box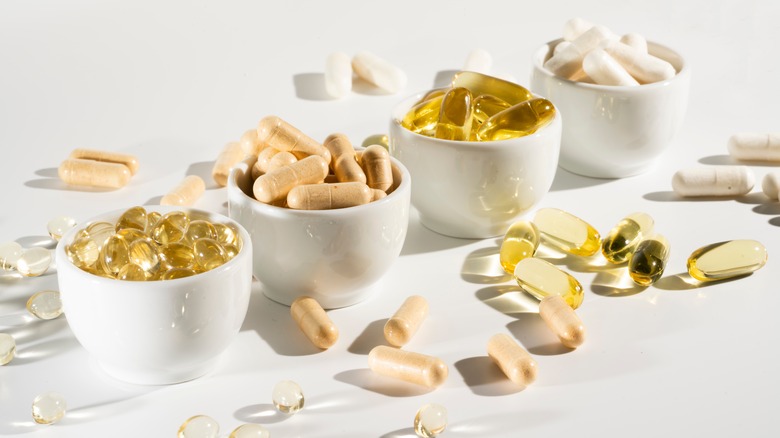 Oldesign/Shutterstock
According to Globe NewsWire, the vitamin market is expected to balloon to upwards of $10.52 billion dollars globally by the year 2028. One popular trend emerging from the rise of the vitamin market is the vitamin subscription box — a service that sends you a monthly box of vitamins and supplements based on your needs (which are often determined by a questionnaire).
The results of the Health Digest poll of 583 people showed that 332 people (56.95%) of respondents would most likely choose the Nurish by Nature Made vitamin subscription box, making it the winner by the majority. The second most popular vitamin subscription box was Persona, which was selected by 78 respondents (13.38%). Care/Of (11.66%), Ritual (9.26%), and Hum Nutrition (8.75%) rounded out the rest of the list. 
It may be no surprise that the Nurish by Nature Made vitamin subscription box beat out the rest. Each month, subscribers get a 30-day supply of curated vitamins, customized for their needs (via Nurish by Nature Made). Prices vary based upon which vitamins are in your pack and the price range per supplement for 30 days is $4 to $15. Out of all the other brands, Nature Made is the only supplement brand that is #1 pharmacist recommended (via Nurish by Nature Made), verified by the U.S. Pharmacopeia to ensure the quality of its products, and manufactures their products in a CGMP-compliant facility (per Medical News Today).
Please consult with your healthcare provider before starting any new supplements.