In A Rare Reversal, FDA May Soon Approve Experimental Drug For Those With ALS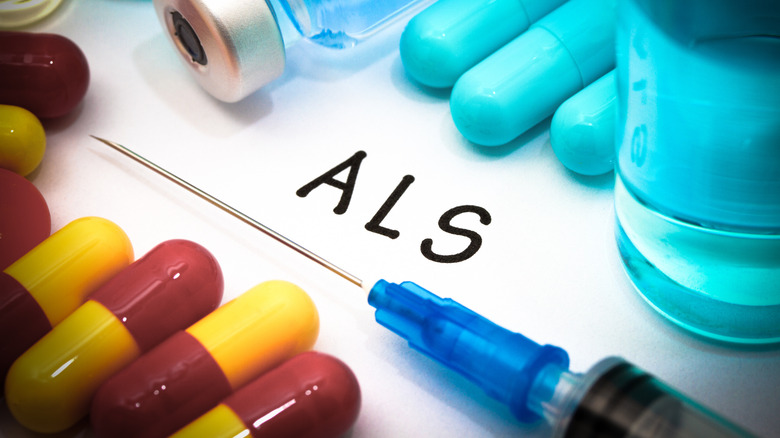 Green Apple/Shutterstock
Amyotrophic lateral sclerosis (ALS), also known as Lou Gehrig's disease, is a fatal disease that affects around 30,000 people in the United States. An average of 5,000 more cases are diagnosed each year (per Johns Hopkins Medicine). 
According to the ALS Association, the neurodegenerative disease attacks nerve cells in the brain and spinal cord. There are a handful of drugs approved by the U.S. Food and Drug Administration (FDA) that can help treat symptoms of ALS or prolong life by a few months, at best. However, there is currently no cure for ALS.
Now, there's hope on the horizon for ALS patients. NBC News reports that an FDA panel voted on September 7, 2022, to recommend an experimental drug from drugmaker Amylyx Pharmaceuticals. The Peripheral and Central Nervous System Drugs Advisory Committee approved the drug for use in a 7-2 vote after patients with ALS and caregivers implored the committee to approve it during an all-day meeting.
The committee had previously rejected approval of the drug in a 4-6 vote during a previous all-day meeting in March 2022 (per NBC News).
The need for better ALS treatments outweighs effectiveness questions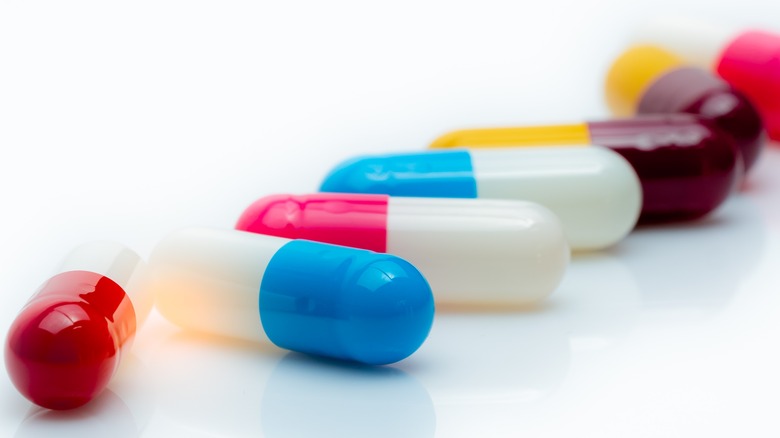 Fahroni/Shutterstock
The debate about whether or not to approve the drug, called AMX0035, seems to be around questions of its efficacy, per Becker's Hospital Review. A lack of robust evidence regarding efficacy tanked the committee's initial decision not to recommend the drug for approval. However, after viewing additional analysis of trial data submitted by the drug company, the panel majority determined there was sufficient evidence to support the company's claim that the drug extended life expectancy (via NBC News).
Much is still unknown about the controversial drug, and current data comes from a single phase 2 clinical trial. The lack of persuasive data led Dr. Kenneth Fischbeck, a neurologist at the National Institutes of Health, to vote against approval. "It has not for me reached the level of substantial evidence of effectiveness that we need to approve it," he told NBC News.
However, the need for new and better treatment options led other members to vote in favor of the drug. Mark Weston, the committee's patient representative, noted that he was "disappointed" with the lack of reliable data. However, he agreed with advocacy groups that cited significant "unmet medical need" for better ALS treatments.
The committee's reversal does not mean the drug is approved for use. The FDA is expected to give a final ruling on the drug's approval on September 29, 2022.