Lily Brooks O'Briant On Cancer Activism Work And Her Connection With St. Jude Children's Research Hospital - Exclusive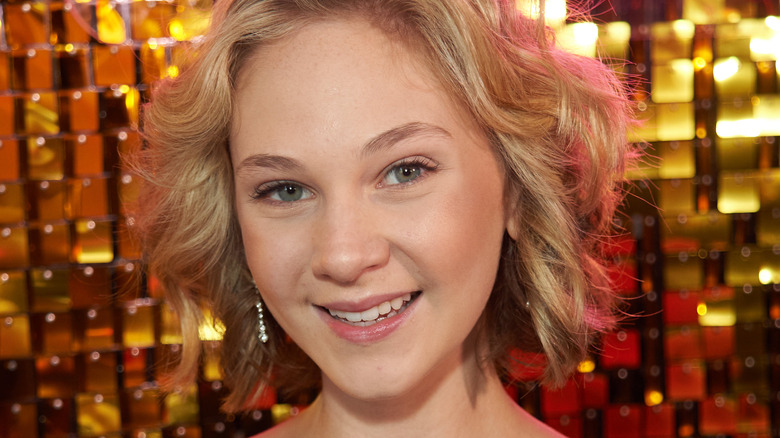 Unique Nicole/Getty Images
Lily Brooks O'Briant has been raising money for St. Jude Children's Research Hospital ever since she was 4 years old. Not your average children's hospital, St. Jude is a specialty research hospital that treats children with cancer and other devastating diseases. Their extensive pediatric cancer research has saved many lives — the survival rate of childhood cancer has gone from 20% to 80% since St. Jude's opened in 1962. A majority of St. Jude's funding comes from donations.
St. Jude's mission is to provide all patient care free of charge. "No child or family that is treated at St. Jude ever has to pay for anything — not their treatment, not food, not housing, transportation, anything," said Brooks O'Briant. "It's all covered by St. Jude because St. Jude believes that all that a family should be worrying about is making sure that their child feels happy and safe in this environment, even going through this really tough time."
In an exclusive interview with Health Digest, Brooks O'Briant talked about her cancer activism work with St. Jude Children's Research Hospital and how she was able to draw upon her relationships to connect with her character in her new Apple TV+ show, "Life by Ella." 
Supporting St. Jude's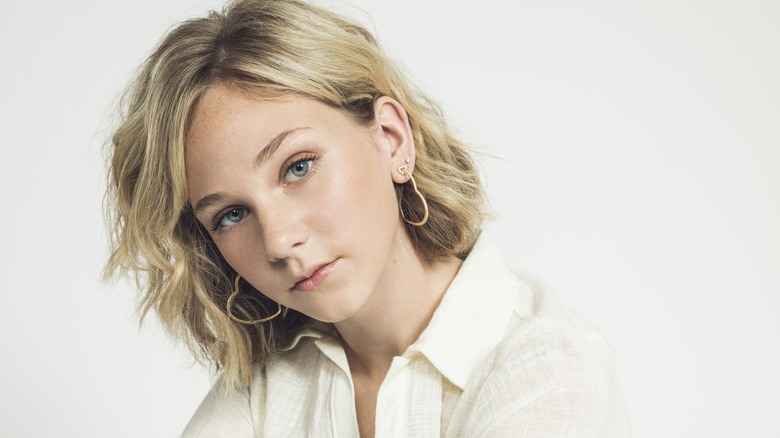 Lily Brooks O'Briant
Lily Brooks O'Briant grew up in Memphis, Tennessee, where St. Jude's is located. As a toddler, her mom would take her to the St. Jude Walk & Runs to support the friends and family members they knew at St. Jude's that were being treated for childhood cancer. "From a very young age, I've seen firsthand what St. Jude does for these kids and the amazing things that happen at St. Jude," she shared. "Ever since I was little, I've been helping to raise money. As soon as I started to gain a bigger platform on social media, I knew that it was important to use that platform for something meaningful, for something important."
Over the past two years, she rallied friends together to form Team Young Hollywood, a group of Hollywood actors and singers, to raise money for the St. Jude Virtual Walk & Run. The group has grown to over 300 members and has raised almost $50,000. Brooks O'Briant also hosted and organized a fundraising musical event called Songs for St. Jude to raise money and spread awareness for the hospital. 
Every moment is a gift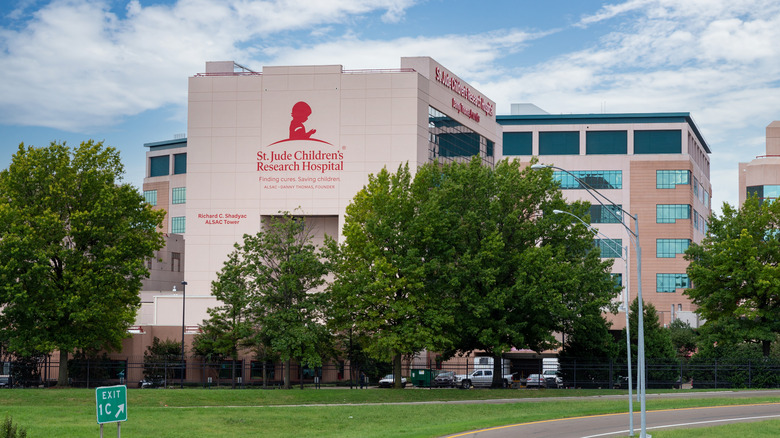 Chad Robertson Media/Shutterstock
Lily Brooks O'Briant has been acting since age 8, making appearances in movies, TV series, and on Broadway. Her recent role is the star of a new Apple TV+ series called "Life by Ella," which tells an inspiring story about a 13-year-old girl who returns to school with a new "seize the day" mentality after beating cancer. Brooks O'Briant was originally drawn to the role after watching firsthand the struggles of her friends going through cancer diagnosis and treatment.
"I knew how important it was to tell this story," she told us. "I was really grateful to be able to talk to a few of my friends who were treated at St. Jude for childhood cancer. I was honored to be able to talk to them and hear their stories. I was able to take their experiences and some of what they told me and put them into my character. I feel like it really did help me connect [to] my character even more."
Before cancer, Ella was a people pleaser that tried hard to fit in, but after surviving cancer, all of that changes. Brooks O'Briant hopes that viewers of the show are inspired by Ella's attitude and perspective — to live life to the fullest and always be your authentic self, despite what other people might think or say.

You can follow Lily Brooks O'Briant on TikTok, Instagram, and Twitter, and watch "Life by Ella" starting September 2, 2022, on Apple TV+.