The Secrets Behind Queen Elizabeth's Impressive Longevity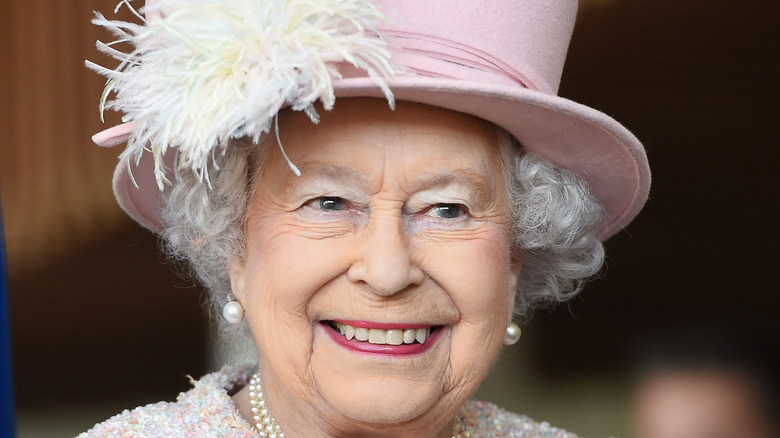 Stuart C. Wilson/Getty Images
If there are two things Queen Elizabeth II is best known for, it's the support she offered to her country and people during World War II — and her impressive longevity. Taking the throne in 1952, the late Queen, who passed away on September 8 at 96 years old, holds the record for the longest reigning monarch in British history, ruling her Queendom for more than 70 years (per NPR). This makes her the second longest ruler ever, just behind the French King Louis XIV, who ruled for 72 years before his death in 1715.
British-culture researcher Bryan Kozlowski, who penned the book, "Long Live the Queen! 23 Rules for Living From Britain's Longest-Reigning Monarch," offers insight into the Queen's remarkable endurance, suggesting that one of her secret weapons was an amusing one-upper state of mind (per New York Post). He recounts a time in the 1980s when the Queen and Margaret Thatcher– former prime minister of the United Kingdom — attended an annual reception at Buckingham Palace. The event was hot, it was crowded, and after hours of exchanging greetings, Thatcher began to feel faint and needed to sit down, just as she did the year before. Britain's beloved Queen was reported to have said, "Oh look! She's keeled over again!" before carrying on and carrying out her duties, the same as she always had.
How the queen maintained her health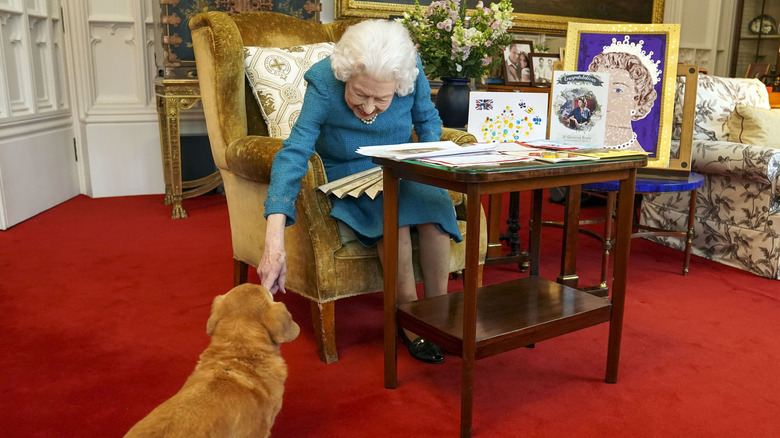 Wpa Pool/Getty Images
Of course, that's just one explanation for Her Majesty's vitality. She had a rather judicious outlook on exercise, maintaining her fitness by doing things she loved, like partaking in daily horseback rides (per Vanity Fair). A true byproduct of war and food rationing, the Queen observed a modest way of eating, preferring simple meals. Former royal chef Darren McGrady reported that the Queen most often enjoyed vegetables alongside lean protein, like salmon, pheasant, and venison (per Eat This, Not That).
By prioritizing lifelong learning, she kept her mind sharp, too, by scouring documents for hours a day, committing policies and constitutional matters to memory (per New York Post). When it came to her mental health, the Queen's ever-adaptable resiliency was rooted in her proficiency at "benefit-finding" — what psychologists call the ability to find the good in any situation (per Woman and Home). She also took time for herself, finding refuge and moments of quiet at her cherished Balmoral Castle in Scotland. 
Queen Elizabeth's healthy personal habits aren't the only things that kept her going for so many years, studies suggest. At the time of her birth in 1926, the life expectancy for women in the U.K. was 62 — an age she surpassed by 34 years (per Life Hacker). A 2017 study published in Environment and Planning A: Economy and Space, found that privilege in regard to access to health care and economic status is directly correlated with a longer life.