Annie Lampella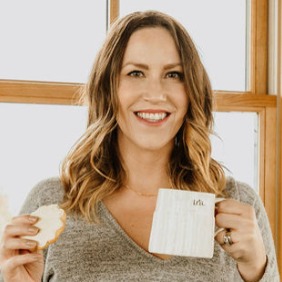 Annie Lampella is a pharmacist who has followed the keto diet for over eight years. She strives to recreate keto versions of comfort food favorites in order to help those on a low-carb diet keep to their goals. You can find more of her amazing recipes on her website,
KetoFocus
, or her
YouTube Channel
. She tests all of her keto recipes against her picky kids and constructively critical husband, so you know you're getting a winning keto dish when you make one of her recipes.
Health Digest Editorial Policies
Health Digest's coverage is an authoritative collaboration of editorial professionals and experts. Our goal is to keep readers informed on everything related to health and wellness, with a focus on the accuracy and integrity of our content.
Trust is of the utmost importance, and in addition to our roster of highly-qualified experts, we consistently fact-check and verify all claims, as well as refresh our articles with the most current health industry updates. See our full policy page for more on our editorial process.
Stories By Annie Lampella