Cat Lafuente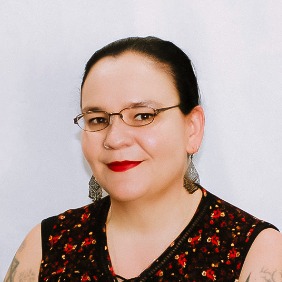 School
Sarah Lawrence College, University Of South Florida
Expertise
Lanai Gardening, Décor, Condo Living
Cat worked at an esteemed reference book publisher for seven years.

A homeowner and pet guardian, Cat is passionate about manifesting your best possible condo life.

She has written for a variety of publications on topics ranging from big box store savviness to the importance of cultivating your optimal mental health.
Experience
Cat came to Static Media after working at ABC-CLIO for seven years, a reference book publisher based in California. As a book editor, she always made sure to take an intersectional approach to editing, ensuring that diverse perspectives were highlighted. Additionally, Cat has been writing professionally since 2012, and has been published in a variety of publications including The Santa Barbara Independent, the Sarah Lawrence Quarterly, Health, and more. She brings her enthusiasm for sunny Florida condo living to House Digest.
Education
Cat received her bachelor of arts degree from Sarah Lawrence college, where she studied religion, writing, and literature. She went on to attend the University of South Florida, and was awarded a master of arts degree in religion, specifically Islamic studies, in 2009.