Hanna Claeson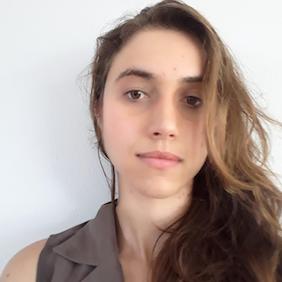 Location
Medellin, Colombia
School
The University Of Edinburgh
Expertise
Pop Culture, Politics, Celebrity Profiles
Hanna Claeson has over 10 years of experience as a freelance writer on projects spanning from beauty to political speeches and commentary.

She has five years of experience in social media strategy and understands the ins and outs of Twitter conversations and TikTok hype like the back of her hand.

She has worked building multimedia feminist blog platforms from the bottom up and dedicates her free time to illustration.
Experience
Over the course of a decade, Hanna Claeson has worked nearly every job in the field of journalism and communications, from freelance writer to blog editor to social media strategist. She's worked in both the public and private sector producing everything from investigative reports into political machinations of aspiring world leaders to social media campaign sound bites about the next best beauty product. From her beginnings as a journalist for one of Chile's only English-speaking news platforms to her stint as senior editor at a Barcelona-based company dedicated to the creation of Buzzfeed-like quizzes, the art of crafting a compelling story has always woken Hanna up more than a cup of hot coffee.
Education
Hanna Claeson graduated with distinction from the University of Edinburgh with an MSc in History. Her training in historical investigation and oral history interviews have given her a unique skill-set that she applies to story writing on an everyday basis.