CDC Warns Of Respiratory Virus That Can Cause Polio-Like Symptoms In Children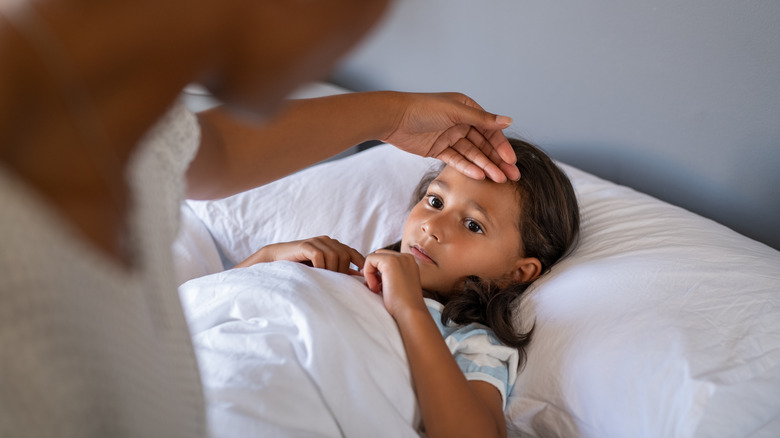 Rido/Shutterstock
On September 9, 2022, the Centers for Disease Control and Prevention (CDC) released an alert about a respiratory virus called enterovirus D68, raising concerns about it spreading among children (via NBC News). While the virus isn't new, there have been more cases among children this year than in the past three years combined. The illness can cause muscle weakness and even paralysis, similar to polio, which has some doctors very concerned.
Enterovirus D68 (EV-D68) belongs to a group of viruses that includes the virus that causes polio, and some symptoms can be similar (via Cleveland Clinic). EV-D68 mostly affects children and teens, who can develop mild cold-like symptoms including a cough, runny nose, fever, and body aches. Sometimes, these respiratory problems can become life-threatening, and some EV-D68 infections can lead to acute flaccid myelitis (AFM) — a disorder that can affect the spinal cord and cause paralysis. Recovery from AFM is slow and challenging, and can occasionally result in permanent paralysis.
The first EV-D68 outbreak in the U.S. happened in 2014, sending approximately 1,400 children and adults to the hospital with severe infections. About 10% of those infected also went on to develop AFM (via NBC News). EV-D68 outbreaks happened again in 2016 and 2018, most likely because of an every-other-year pattern of the population developing immunity, followed by that immunity wearing off.
A surge in EV-D68 in 2022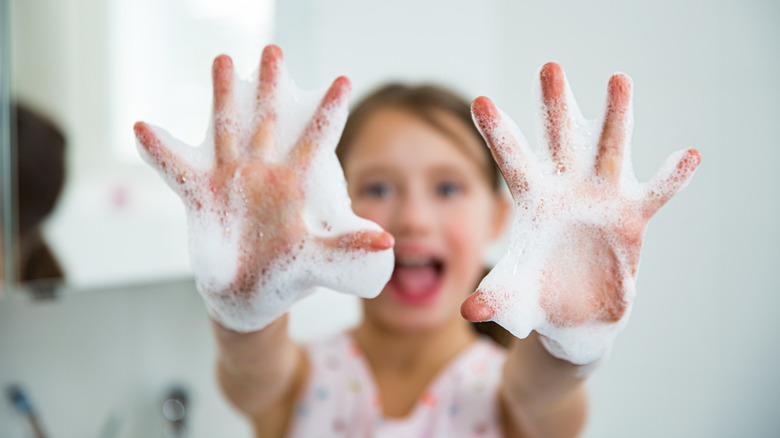 Aleksandra Suzi/Shutterstock
Because of face masks and social distancing due to the COVID-19 pandemic in 2020, the expected spike in EV-D68 cases didn't happen (via NBC News). This year, kids are returning to school in person and lacking immunity to the illness, resulting in an even bigger spike. According to the CDC, the number of cases reported in 2022 is already three times greater than in 2019, 2020, and 2021 combined. From March-August 2022, 84 cases were recorded, compared with just six cases in 2019, 30 cases in 2020, and 16 in 2021. There have been 13 confirmed cases of AFM, with another 20 being investigated by the CDC.
EV-D68 is spread more easily during the summer and fall months, and younger people with less immunity are more likely to become infected (via CDC). There are no vaccines or antiviral medications available to prevent or treat EV-D68, so prevention is important. Take similar precautions as you would with COVID-19: wash your hands with soap and water often, cover your coughs and sneezes, disinfect surfaces regularly, avoid touching your eyes or face with unwashed hands, and stay home when you're sick, even if you're not sure what illness you have. Children and teens with asthma should be especially careful, as they have a higher risk of severe illness from EV-D68.