As Children Return To School, Experts Offer Tips For Staying Healthy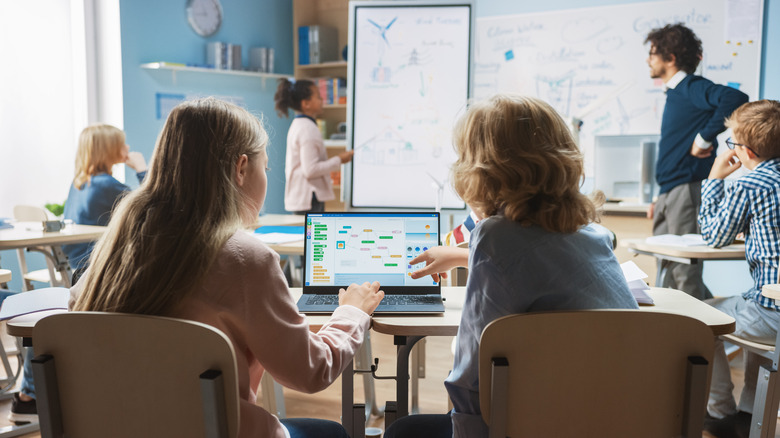 Gorodenkoff/Shutterstock
It's an understatement to say that the COVID-19 pandemic has been a time of confusion, tumult, and uncertainty. It can be hard to keep up with the ever-changing policies on masking, testing, and quarantining. With COVID-19 case numbers climbing in most parts of the country, going back to school this year might feel even more daunting.
CNN Medical Analyst Dr. Leana Wen, an emergency physician and professor of health policy and management at the George Washington University Milken Institute School of Public Health, spoke with CNN Health to offer some guidance to parents of children heading back to school.
While most schools have lifted their mask mandates, Dr. Wen says it's up to parents to calculate their risks. Well-fitting, high-quality masks can reduce transmission, but we now know that children are also at low risk for severe infection, especially if they're vaccinated. Some families who need to protect medically vulnerable members of the family may want to have their children continue masking at school; others may value the benefits of not masking more than the risks. For example, Dr. Wen spoke about her child starting kindergarten, who has speech delays and has improved since his school went mask-optional.
Vaccinations, exposures, and extracurriculars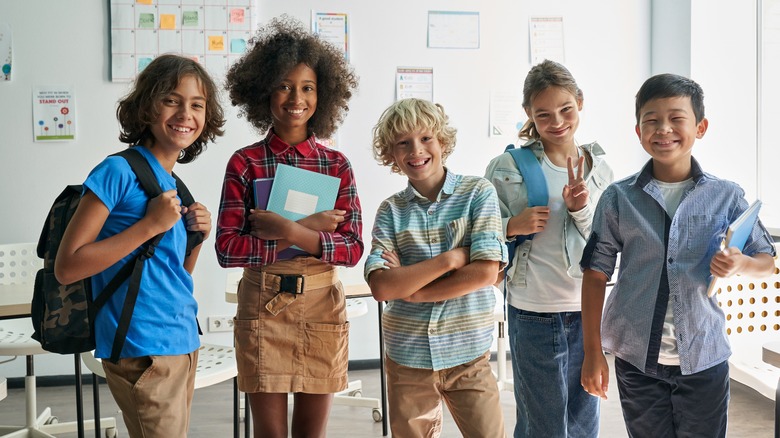 Ground Picture/Shutterstock
A large study published in The New England Journal of Medicine found that two doses of the Pfizer vaccine in children ages 5-11 reduced hospitalization by 83% and infection by 65% (via CNN Health). The risk of severe illness in children is low even without vaccines, but vaccinating young children can provide more peace of mind, especially if masking is optional in schools. Risks of long COVID are also not totally known yet.
Schools will have different protocols on quarantining and exposures, but the Centers for Disease Control and Prevention (CDC) guidelines are worth following, according to Dr. Wen. They say that if you test positive for COVID-19, you should isolate for five days, returning to school only with a well-fitting mask for the next five days (minimum). If you're exposed to COVID-19 and are vaccinated, you don't need to quarantine but should wear a mask for at least 10 days, and then test after five.
Some parents are also wondering whether they need to skip extracurricular activities or playdates, but Dr. Wen says her family is deciding to carry on with them like normal. Since her family's risk is low, they're not holding back on activities, as long as places aren't too crowded. However, it's up to families to calculate their own risks and decide if staying away from activities may be worth it.