Why The White House Wants You To Get Your New COVID Booster By Halloween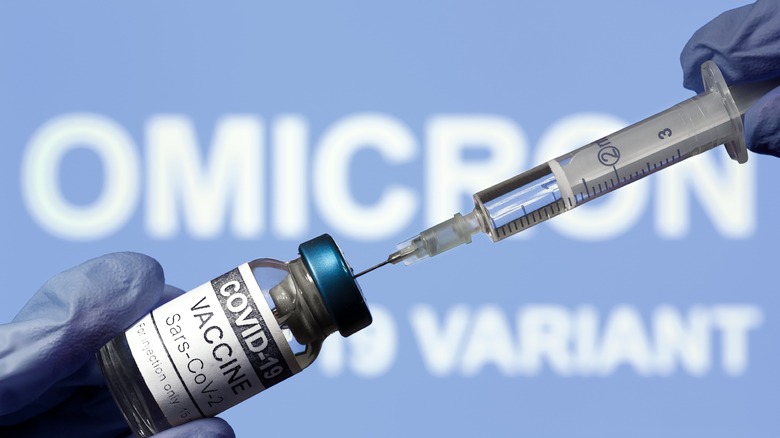 Viacheslav Lopatin/Shutterstock
The White House is urging Americans to get the updated COVID-19 booster shot this fall, which is designed to specifically target the highly transmissible Omicron variant of the virus. According to White House COVID-19 response coordinator Dr. Ashish Jha, people ages 12 and older should receive the new vaccine by Halloween (via WebMD). That's because Halloween is just three weeks before Thanksgiving, one of the biggest traveling holidays of the year.
"We know respiratory viruses circulate at much higher levels in the fall and winter. It's a really good time to get yourself protected," Dr. Jha said on a recent episode of the podcast, "In the Bubble with Andy Slavitt." It's also an effective way to help protect any friends and family you visit over the holidays. Since the Omicron subvariants BA.4 and BA.5 currently account for most of the COVID-19 cases in the U.S., the updated booster shot can help better protect eligible Americans from these highly contagious strains (via ABC News). So far, the Biden administration has secured more than 170 million doses of the vaccine, which will be distributed to pharmacies and clinics across the country.
The updated booster can reduce the severity of a potential surge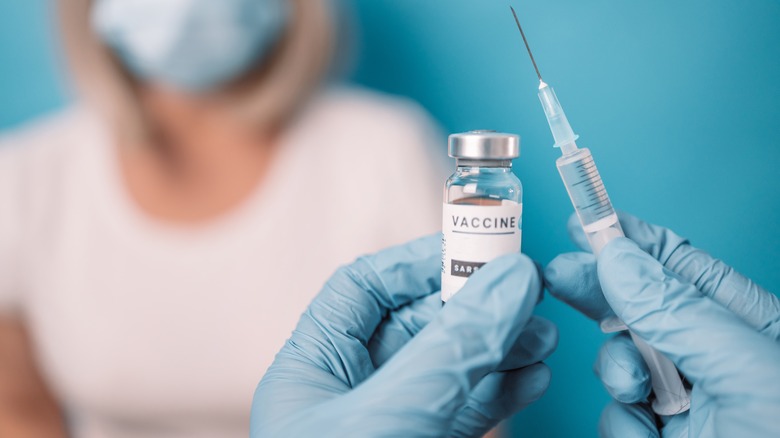 Irina Shatilova/Shutterstock
According to PBS NewsHour, the new vaccine can restore waning protection from previous booster shots and may help reduce the severity of the impending fall and winter surges. Currently, only 68% of eligible Americans are fully vaccinated against COVID-19, while more than one-third have received a booster shot. However, community spread of the virus is still relatively high in 85% of counties around the country.
As a result, researchers are concerned that the caseload could go back up again, especially as the weather becomes colder and gatherings are no longer held outdoors. "How high that wave is, and how overwhelmed our hospital systems are, are going to be a direct correlation with how many people get their booster and how this virus mutates," Katelyn Jetelina, an epidemiologist and publisher of the Your Local Epidemiologist newsletter, told PBS NewsHour. "One of those things we can control, and the other one, we can't." That's why scientists are stressing the importance of getting the updated COVID-19 booster shot. The new booster provides significant protection against the virus and drastically reduces the risk of infection and severe illness.