Who Should Consider Getting The New COVID Omicron Booster And When?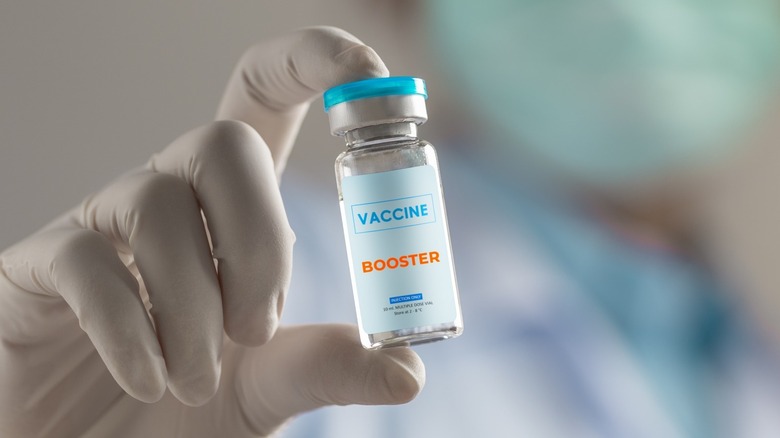 KT Stock photos/Shutterstock
The U.S. Food and Drug Administration (FDA) recently approved an updated booster shot targeting the most common Omicron variants. These latest booster shots — produced by ​​Moderna and Pfizer-BioNTech — are expected to arrive at pharmacies soon. However, given the vast spectrum of immunity levels and risk of infection among the population, how do you know if you should get the new Omicron booster shot? If you determine that you are eligible, is there a right time to get it?
To help you decide how to proceed, knowing a bit more about this new Omicron booster may help. Known as a "bivalent" shot, the new booster is a combination of drugs that are made up of half of the vaccine that has been in use since December 2020. The other half of the latest vaccine is designed to protect against BA.4 and BA.5, the most common Omicron variants, per AP News.
According to AP News, people 12 and over who already have had their primary vaccinations are eligible for a single dose booster the Pfizer-BioNTech vaccine; adults 18 and over are eligible for the Moderna booster. In both cases, it must be at least two months since you received your primary vaccinations or booster shot before receiving this latest booster. However, Dr. Sarah Long of Drexel University and a Centers for Disease Control and Prevention (CDC) advisor recommended waiting longer to allow the previous booster to wane first to experience a stronger immunologic response from this newest booster, per AP News.
Is the new COVID Omicron bivalent booster safe?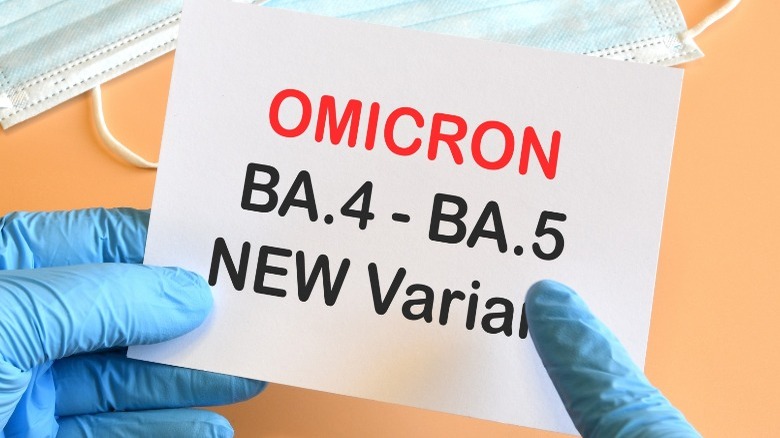 Mau47/Shutterstock
According to the CDC's COVID data tracker, there were 464 deaths due to COVID on September 1, with a seven-day daily average of over 400 deaths. It remains a public health threat in the U.S., as well as globally.
The side effects of the new bivalent booster are roughly equivalent to the side effects of previous vaccines and booster shots. These symptoms include fatigue, chills, and headaches, among other flu-like symptoms, per Poynter. With peak infection season upon us, these symptoms are seemingly a small price to pay in the face of the dangers of becoming infected with COVID-19. This is especially the case for older adults and those with compromised immune systems. According to Johns Hopkins Medicine, a severe COVID-19 infection can lead to respiratory failure, heart damage, nervous system issues, and death.
In addition to receiving vaccines and booster shots when eligible, health experts advise wearing masks, washing your hands with soap and water, and keeping a safe physical distance from others for further protection, per Johns Hopkins Medicine.