When Will The Newly Updated Omicron COVID-19 Vaccine Be Available?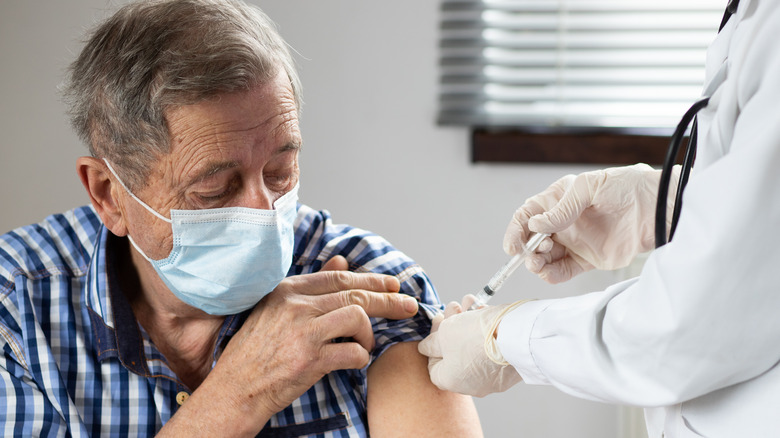 Melinda Nagy/Shutterstock
In an effort to keep up with the emergence of new COVID-19 strains, the U.S. Food and Drug Administration (FDA) announced in a press release on August 31, that they have issued emergency authorization for the use of both Pfizer and Moderna's "updated booster." As a bivalent vaccine, the formula contains mRNA components of the original strain of COVID-19, as well as components shared with the BA.4 and BA.5 Omicron subvariants. By combining formulas, the updated boosters now contain elements of the original vaccine, in addition to elements specific to Omicron.
"America is the first country in the world that has authorized a bivalent vaccine, where the bivalent vaccine targets the viruses out there," White House COVID-19 response coordinator Dr. Ashish Jha told CNN. While both brands of bivalent vaccine boosters have been approved, there are distinct differences between the two. Moderna's new booster has been authorized as a single 50-microgram dose shot for those at least 18 years of age. Pfizer's updated booster has been approved as a single 30-microgram dose shot authorized for those at least 12 years of age. Additionally, to be considered eligible for either booster, individuals must already have received their primary series of COVID-19 vaccinations and at least two months need to have passed since their last shot.
Waiting on formal recommendations from the CDC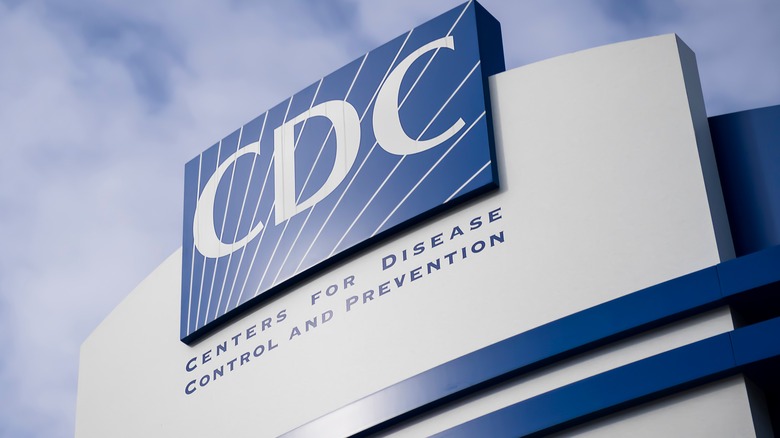 University of College/Shutterstock
Director of the FDA's Center for Biologics Evaluation and Research, Dr. Peter Marks, stated via the press release how safety, efficacy, and manufacturing quality were of the utmost priority in the FDA's decision to authorize the bivalent boosters. Clinical trial data showed that side effects of the updated vaccines proved similar to those experienced with the monovalent mRNA COVID-19 vaccines. Such side effects included pain, redness, swelling at the injection site, muscle pain, fatigue, and fever.
Designed to enhance protection against the current Omicron subvariants, the updated boosters may be of particular importance as we begin to enter into the colder months of the year. "As we head into fall and begin to spend more time indoors, we strongly encourage anyone who is eligible to consider receiving a booster dose with a bivalent COVID-19 vaccine to provide better protection against currently circulating variants," FDA Commissioner Dr. Robert M. Califf stated in the press release.
Next, pending formal recommendation from the U.S. Centers for Disease Control and Prevention (CDC), those eligible could have access to the updated booster vaccines within the coming days, reports CNN. The CDC is expected to make its decision on Thursday, September 1.