Could The Newly-Modified COVID-19 Booster Be A Game Changer?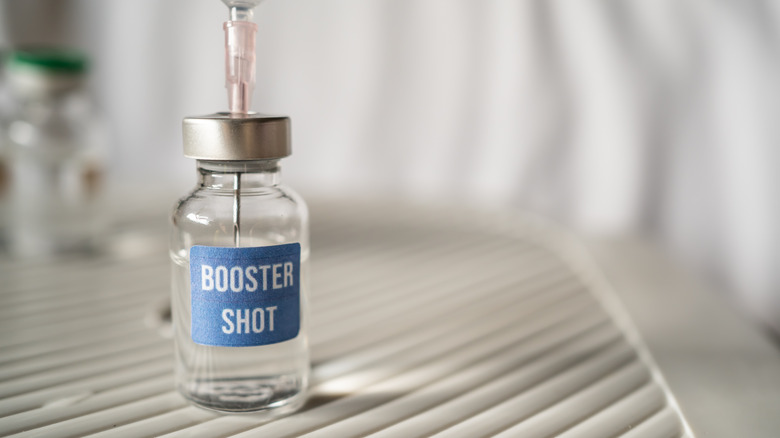 Wachiwit/Shutterstock
The Food and Drug Administration recently announced that COVID-19 boosters will be rolled out in a few weeks to those who want them (via US News). The new vaccines have been designed to better handle the current omicron variant of the virus. Experts are optimistic about this news and hope that if enough people get booster shots, the United States could avoid another winter surge. "The hope here is that by better matching things, not only will we get that benefit or even more, but we'll also have that last for a longer period of time," said Dr. Peter Marks, the FDA's vaccine chief.
The main reason that experts are hopeful about this COVID-19 booster is that almost all current cases of COVID are caused by the BA.5 variant. Current COVID vaccines are targeted at earlier strains of the virus from 2020, so they are not as effective against what is currently circulating around the world. It is believed that getting a booster will help you become better protected against COVID-19 in a way similar to how flu vaccines change every year to target current strains.
COVID is still around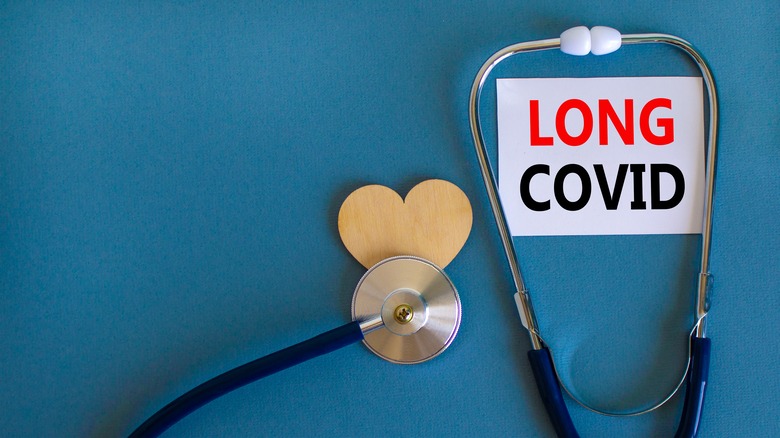 Dmitry Demidovich/Shutterstock
Although the country is past the worst surges and many states have dropped health guidelines, COVID-19 is still a serious virus that continues to spread. By the end of July 2022, almost 500 people were dying each day from the disease (via WebMD). Even if your risk of death is low, anyone who gets the virus runs the chance of getting "long COVID," which refers to people who continue to exhibit health concerns long after testing positive for the virus, even if they now have officially recovered (via American Medical Association). Long COVID lasts more than four weeks. Some people with this condition finally begin to feel normal after a month or two while others may still be dealing with symptoms with no end in sight.
Anyone can experience long COVID, regardless of their age or how severe their experience with the virus was (via Johns Hopkins Medicine). There is still a lot of mystery around what causes long COVID and who is more susceptible to this health concern. The most common symptoms of long COVID include fatigue, joint pain, shortness of breath, and chest pain. Other conditions that are being reported include depression, headache, muscle pain, cognitive problems, rapid heartbeat, and difficulty concentrating.