Which Fitness Class Are People Least Likely To Try? - Health Digest Survey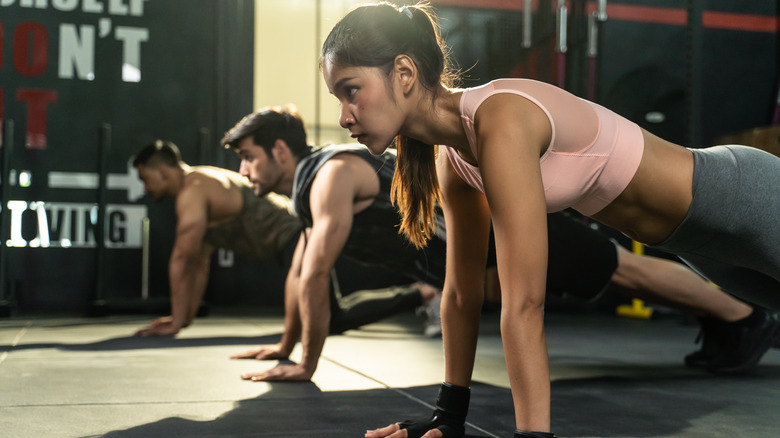 Hananeko_Studio/Shutterstock
Much like Hansel in the comedy classic Zoolander, fitness classes are "so hot right now". The Washington Post reports that nearly 40 percent of people who engage in regular exercise participate in group fitness classes.
This isn't terribly surprising when you consider that people have proven to be happier when they spend more time with others (per Our World in Data). And what better way to build community than finding people with shared interests — like your favorite workout classes? Whether you're into weight training or cycling, dance or interval training, the current market has a little something for every kind of fitness fan.
A 2019 study published in Sport, Exercise, and Performance Psychology found that, in regard to group fitness classes, when the feeling of "groupness" was higher, participants exerted more effort and reported a greater sense of enjoyment.
If you're feeling inspired to try a fitness class but are unsure where to start, allow us to help. Health Digest surveyed 583 people to find out which of the most popular fitness classes they were least likely to try, and the results might offer you some guidance.
The results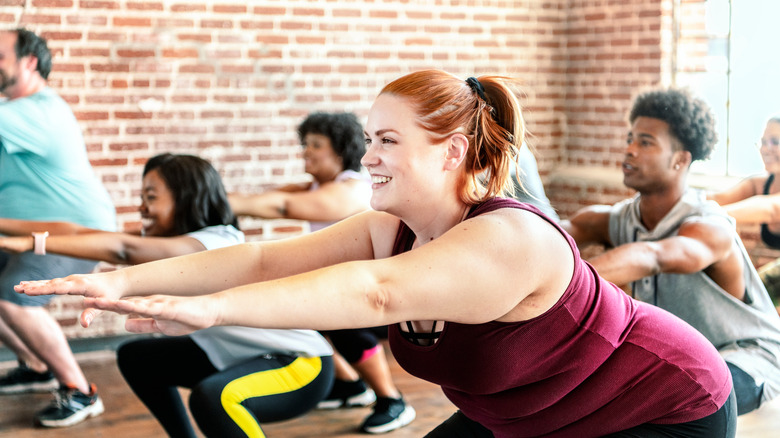 Rawpixel.com/Shutterstock
A whopping 28.64% of people claimed they were least interested in giving Barry's Bootcamp a go. Promising 1,000 calories burned in 50 to 60 minutes, each class entails 25 to30 minutes of high-intensity interval training (HIIT) on the treadmill and 25 to 30 minutes of strength training (per Women's Health). Intensified by the sexy, red lighting, it's no wonder Harry Styles is a Barry's Bootcamp regular.
Soul Cycle came in second to last with 19.55% of respondents giving it a, "No, thanks." Famous for loud music and louder instructors, Soul Cycle is a high-energy spin class that guarantees a full-body workout (per Soul Cycle).
17.32% of people surveyed said they would steer clear of Orangetheory Fitness — a heart-rate focused HIIT program featuring rowing, cardio, and strength training (per Orangetheory Fitness).
F45 is a program that combines HIIT, circuit training, and functional training to create a challenging, varied workout (per F45). Health Digest reports that 15.27% of people polled said it probably wasn't for them.
With 12.52% of the votes, fewer people put Pure Barre in the bottom spot. Described as the love-child of Pilates and ballet, barre classes focus on small, targeted movements that tire out muscles you didn't even know you had (per Livestrong).
Garnering only 6.69% of the votes was Solidcore — a Pilates-inspired, low-impact fitness core class that feels like a party, with low-lighting and pumped-up tunes (per Solidcore). So if you're ready to try something new and find yourself in Solidcore, you're likely to have a lot of company.