Study Shows How Breakthrough COVID Infections Can Benefit Your Body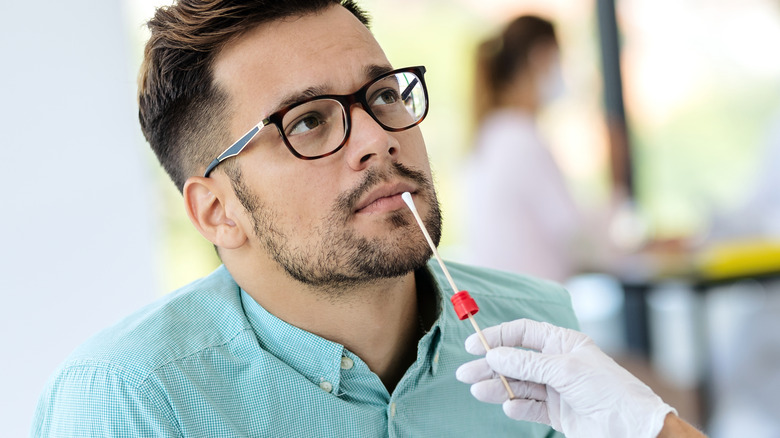 Drazen Zigic/Shutterstock
From 2021 to 2022, the U.S. saw increases in the number of reported COVID-19 breakthrough cases as the Omicron BA.4 and BA.5 subvariants began to circulate. Poynter reports that in September 2021, the chances for breakthrough infection per day stood at roughly 1 in 35,000 people across the country. In June 2022, prevalence rates for breakthrough cases were estimated at approximately 133 vaccinated individuals and about 440 unvaccinated individuals per every 100,000 Americans.
Now, a new study published in the scientific journal Med has found that breakthrough cases in vaccinated individuals may offer benefits when it comes to protection against the current COVID-19 subvariants, according to an Oregon Health & Science University (OHSU) press release. Significant protection was also found in relation to vaccine booster shots. Combined, experts state their findings indicate that we may be on our way toward "potentially pandemic-breaking immunity against COVID-19."
Utilizing blood samples from 99 vaccinated OHSU employees, the study team analyzed participant immunity as measured by levels of neutralizing antibodies, specific spike receptor-binding proteins, and more. Research findings showed a substantial increase in participant immunity at the three-month mark following a COVID-19 booster dose, as well as one month after a breakthrough infection, in comparison to those having received two vaccine doses.
Increased COVID-19 protection appears to be growing amongst older adults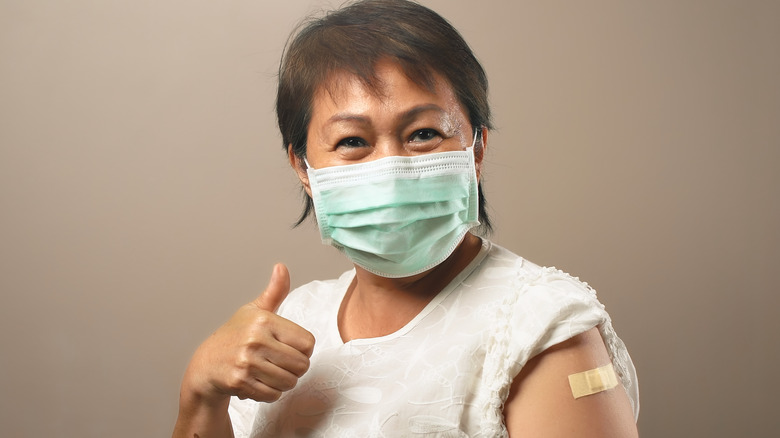 Cinemato/Shutterstock
A robust immune response was also observed specifically against the Omicron BA.2 subvariant, as per the study. Furthermore, levels of protection were found to be just as strong amongst older adults. "Early in the pandemic, we had very high mortality in certain vulnerable groups, such as older adults in nursing homes, but that reality is slowly changing," co-senior author Dr. Marcel Curlin stated via OHSU News. "Even if you're older, your chances of having a severe illness if you're re-infected down the line appears to be much lower than it was at the start of the pandemic."
Offering a possible explanation for their findings, Dr. Curlin tells OHSU News that while the virus may be increasing in transmissibility, it is likely decreasing in severity due to the fact that most people around the globe have either already contracted the virus, been vaccinated, or both. "Evolutionary pressure is driving the virus to find more ways to infect people at the cost of pathogenicity, most likely," Dr. Curlin tells the publication. In other words, the virus is progressively losing its ability to evoke disease-related symptoms.