COVID-19 Boosters Could Prevent 90,000 Deaths This Winter. But There's A Caveat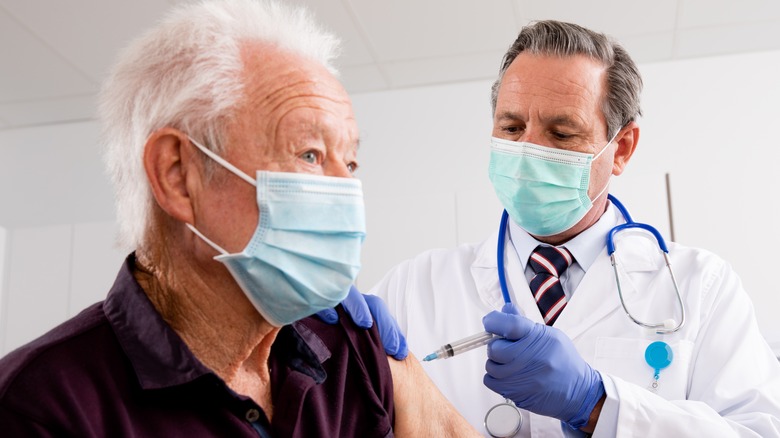 The Imagineers/Shutterstock
In anticipation of the coming fall and winter season, health officials have been urging Americans to receive their updated bivalent booster shot to help protect against an expected surge in COVID-19 cases, reports CNN. Single-dose updated boosters were first approved at the end of August, as per the FDA press release. For those who have received their primary series of vaccinations, the Moderna vaccine is available to eligible individuals at least 18 years of age, and the Pfizer vaccine for those 12 and older. Individuals will have to wait two months from their last shot before receiving the new booster.
According to the U.S. Centers for Disease Control and Prevention (CDC), a little over 30% of people who are fully vaccinated have received a booster dose. Of those eligible, 7.6 million people have received the new bivalent vaccine (per CDC). In a recent analysis conducted by The Commonwealth Fund, researchers looked at what we can expect this winter if updated booster vaccinations stay at the present rate.
The influence of vaccine campaigns in preventing COVID-related deaths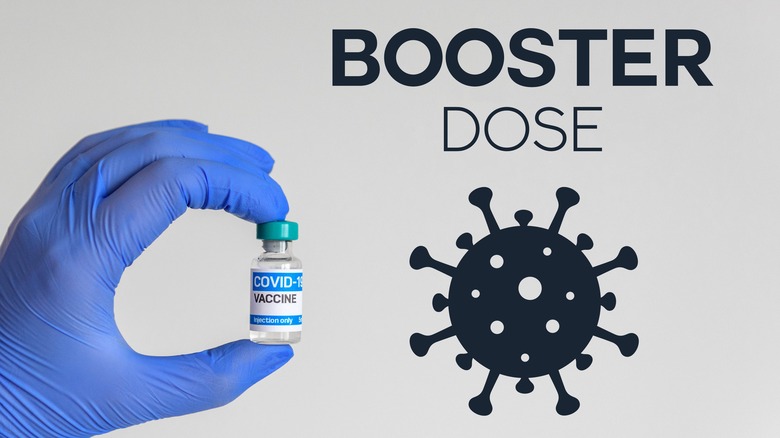 Wirestock Creators/Shutterstock
In the analysis, researchers assessed three scenarios. The first scenario looked at COVID-related hospitalizations, medical expenses, and death rates if booster vaccination numbers continue to remain the same as they did in August (roughly 28 daily doses per 100,000 people). The second and third scenarios examined these same outcomes in relation to a potential uptick in booster vaccinations by the end of the year.
As per the analysis, results showed that if a fall booster vaccination campaign were to have the same success as the 2020 to 2021 flu vaccine campaign, it could prevent over 75,000 COVID-19-related deaths and over 740,000 hospitalizations this winter. In the event of an even more successful campaign with an even higher vaccination turnout rate, as many as 90,000 deaths could be prevented by the end of the year, as well as over 936,000 COVID hospitalizations.
However, these outcomes will ultimately depend on whether or not people choose to receive their updated booster shot before 2022 comes to an end.