Victoria Beckham Shifted Her Attention To Weightlifting. Should You Do The Same?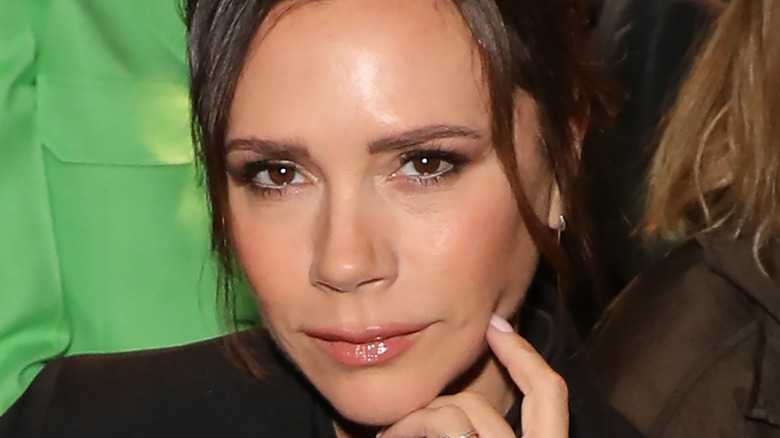 David M. Benett/Getty Images
Victoria Beckham used to spend more than two hours a day working out. After logging more than four miles on the treadmill, she would train her arms and legs for an hour and then finish off with core training (via The Guardian). When she hit a fitness plateau, she recruited trainer Bobby Rich to help her change things up (via Women's Health). What was that change? Weight lifting. Heavy weight lifting. Rich told her that she could get more benefits from a 35-minute quality workout than 90 minutes of unstructured training. He included plenty of variety in her strength training, starting her on a slow but steady progression.
Beckham tells Grazia that seeing the curvy women in Miami inspired her to embrace a more toned, shapely body. "It's an old-fashioned attitude, wanting to be really thin," she said. "I think women today want to look healthy, and curvy." The form-fitting style of her new clothing line allows her –- and women of all sizes –- to emphasize their curves rather than hide them. Now she lifts heavy five to six days a week. She and her husband David work out together, even competing on Instagram.
Making the switch to weight training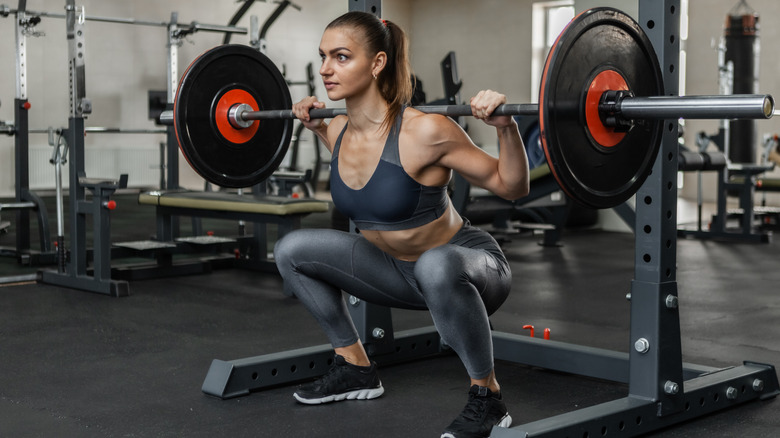 Vladimir Sukhachev/Shutterstock
Beckham says weight training always scared her, but she fell in love with the workouts once she noticed her muscle tone (via Grazia). Rich told Women's Health it's important to switch up your routines so the body continually sees improvement. It also means being dedicated and starting small. If you've been hitting a plateau like Beckham experienced, changing it up with some weight training might be a good option.
You might not be able to pick up an Olympic barbell your first time, but you can start by finding eight to 10 exercises that work the major muscles of the body (via Shape). This could include exercises like the dumbbell chest press for the chest and the dumbbell row for the back. Choose a weight that you can lift for 10 to 15 reps at first, and do two sets of each exercise two to three nonconsecutive days a week. If you don't have access to weights, you can add resistance instead (through a resistance band) and it still counts as strength training.