Research Shows These Two Habits Helped Mental Health The Most During The Pandemic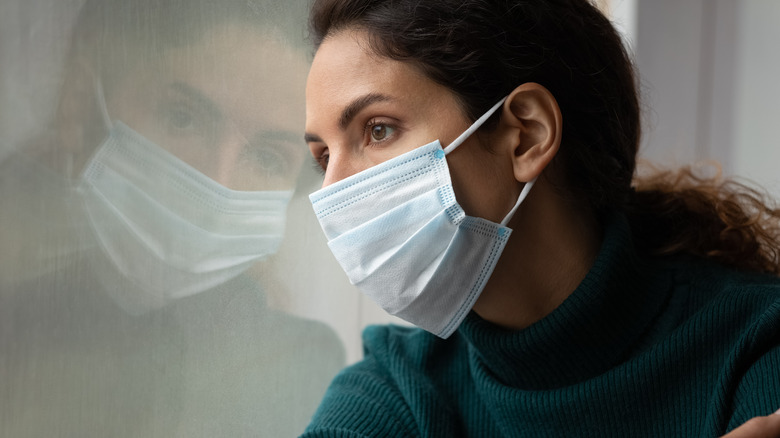 fizkes/Shutterstock
The pandemic not only took a toll on our physical health, but it also affected our mental health. According to the World Health Organization, anxiety and depression saw a 25% spike in 2020. It's likely no surprise that a combination of factors played a role. Social isolation, work constraints, lack of social activities and support, and fear of COVID all took our mental health to the edge. The Centers for Disease Control and Prevention suggested that talking to others about our feelings and connecting virtually with our communities could be a helpful strategy in combatting these difficult emotions.
Now, new research from the 35th European College of Neuropsychopharmacology annual conference looked at which strategies were most effective in dealing with the stress of the pandemic. Researchers tracked more than 900 people in Spain for a year, checking in every two weeks about their mental health and coping strategies. Because the researchers knew these coping strategies wouldn't affect their mental health immediately, they compared strategies with their mental health four weeks later. Interestingly, some of the strategies popularized during the pandemic weren't as effective as you might think.
The most successful strategies for dealing with pandemic stress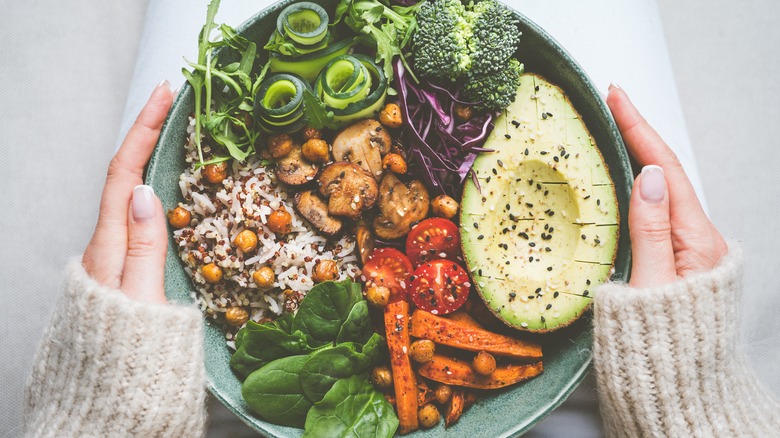 Creative Cat Studio/Shutterstock
The study found that eating a healthy diet and paying less attention to COVID-related news were the two best behaviors to manage pandemic-related anxiety and depression. Exercising, looking outdoors, and engaging in relaxation techniques also helped ease stress. Connecting with loved ones and taking up hobbies didn't affect mental health as much. The researchers are now interested to know if these strategies might help with other stressful events in people's lives.
A 2020 systematic review in Nutrients combined research from 61 peer-reviewed studies focusing on the effect of a healthy diet on mental health. Eating a healthy diet with at least five servings of fruits and vegetables per day was linked with optimism and helping to ward off psychological distress. Conversely, watching disturbing news media can dampen your psychological health, according to a 2020 study in Socius: Sociological Research for a Dynamic World. This survey included more than 11,000 U.S. respondents, asking them about how closely they followed COVID-19 coverage. The more people tuned into COVID-19 news, the more likely they were to experience psychological distress.