New Study Suggests Cannabis Use Before Surgery Can Lead To A More Painful Recovery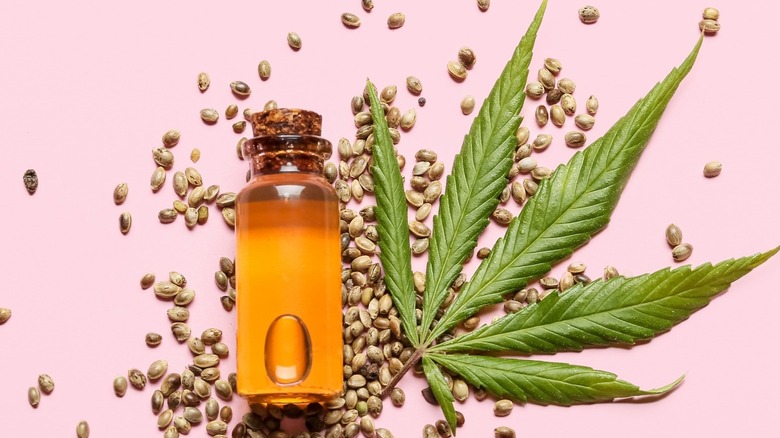 Pixel-Shot/Shutterstock
If you suffer from pain and have searched for an alternative option for management, then you may have come across the natural remedy known as cannabis. 
There are a lot of potentially beneficial compounds in the cannabis plant, but two of these compounds, called cannabinoids, currently garner the most interest from researchers and the public. Tetrahydrocannabinol (THC) is the cannabinoid associated with the euphoric high while cannabidiol (CBD) is the non-psychoactive counterpart known for its relaxing and pain-relieving properties (per Medical News Today). 
While there's evidence that THC or CBD alone may be a veritable therapeutic method, some researchers think that they work better when taken together (per Healthline). This is often called "the entourage effect." One pharmaceutical company even created Sativex®, a cannabis-based medication that contains an equal ratio of THC to CBD and is used (though not FDA approved) to treat symptoms of multiple sclerosis-like neuropathic pain, says the National Institute on Drug Abuse. 
Despite all of the early indications that cannabis could be the next big thing in pain management, doctors and experts think that it is too soon to recommend the drug, reports Cleveland Clinic. These medical experts cite a need for further research over time to determine if cannabis is clinically viable. It turns out that their concerns may be justified, as new research emerges on how cannabis use may end up causing more pain in the long run if used prior to surgery. Here's everything you need to know about this study.
Cannabis use leads to greater after-surgery pain?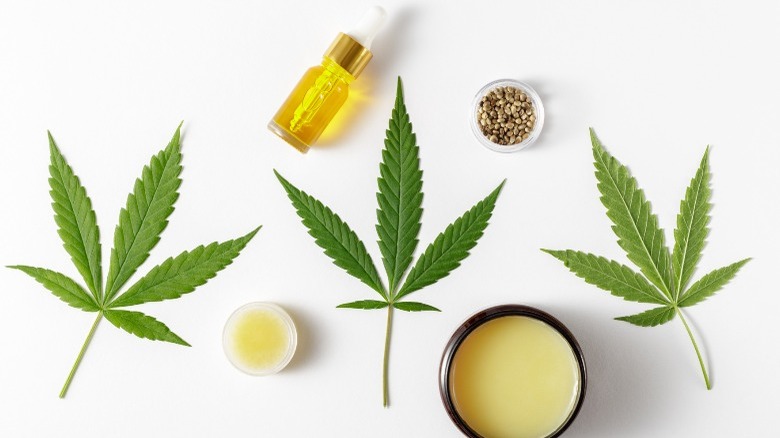 BartTa/Shutterstock
The annual meeting of the American Society of Anesthesiologists (ASA) featured a new study on cannabis use before surgery and its effects on pain and opioid use immediately following surgery. The decades-long research on nearly 35,000 people was conducted at Cleveland Clinic.  Participants underwent elective surgery that lasted more than an hour and stayed at the hospital for at least one day after the operation (via MedPage Today). According to a 2022 ASA press release, the study's lead author Dr. Elyad Ekrami found that adults who used cannabis within 30 days of surgery not only experienced more postoperative pain but also tended to use more opioids after surgery. The findings are considered clinically relevant. In particular, Dr. Ekrami stated that physicians should be aware that their cannabis-using patients may feel more pain after surgery and therefore need greater doses of opioids to manage the increased pain.
You might wonder just how much more pain cannabis users reported in addition to how much more opioids were consumed. Those who consumed cannabis before the surgery experienced about 14% more pain after the operation and consumed 7% more opioids, according to MedPage Today. 
Notably, U.S. News and World Report mentions that this study was presented at a medical meeting. Since the study's findings are not yet published in peer-reviewed journals, they are considered preliminary findings.