Cruise Lines Are Ready To Ease These COVID-19 Restrictions Before Sailing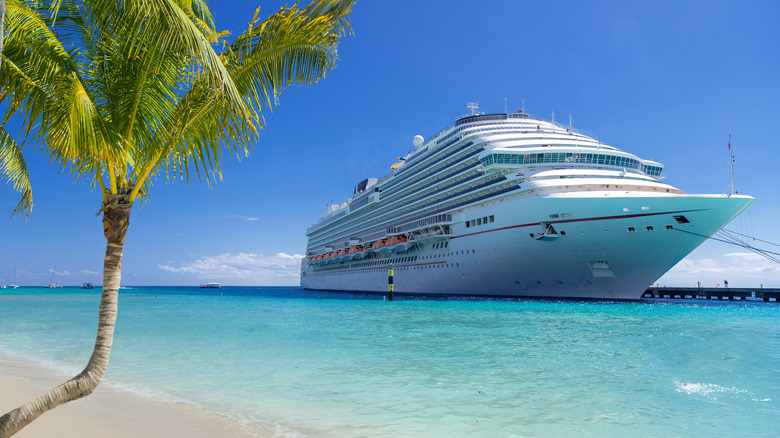 NAN728/Shutterstock
During the COVID-19 pandemic, cruise lines were one of the hardest-hit industries, and for good reason. Being confined in a ship out at sea with no way to leave isn't the best way to avoid a virus that is easily transmissible. The news cycle became dominated by cruise ships that became a breeding ground for COVID, infecting hundreds of people.
However, cruise ships have seen a relaxation of rules and restrictions regarding the COVID-19 pandemic. As of July this year, the U.S. Centers for Disease Control and Prevention (CDC) shut down its risk advisory program for cruise ships, although general guidance is still being provided. However, cruise lines were still setting their own restrictions and requirements that passengers needed to comply with.
Now, the rules are being relaxed even more. While the CDC still recommends people get vaccinated prior to traveling on a cruise ship, this may no longer be a requirement for some popular cruise lines.
Cruise lines who no longer require proof of vaccination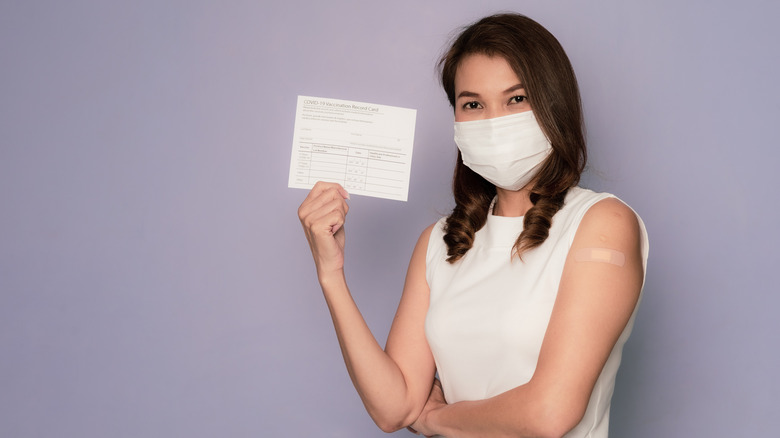 Sura Nualpradid/Shutterstock
To enter certain establishments or go on trips to specific places, proof of vaccination or a negative COVID test has been generally required, including on cruise lines. Now, that requirement seems to be heading out the door. Specifically, Carnival Cruise Line and Holland America Line will no longer require proof of vaccination or COVID testing for people who are staying on the cruise ship for 15 nights or less, according to WebMD.
However, don't go shredding your vaccination cards just yet. The cruise lines still recommend people get vaccinated and bring their vaccination card with them, just in case. Also, the rules won't change much for guests who are staying 16 or more nights. Passengers who are 18 years or older must still be fully vaccinated and boosted and passengers between the ages of 5 and 17 must have a negative PCR or antigen test taken within three days of the ship sailing (via WebMD).
At-home test results will not be accepted and unvaccinated travelers must apply for an exemption.