Vaccine Requirements For Major Cruise Lines In The US To Be Dropped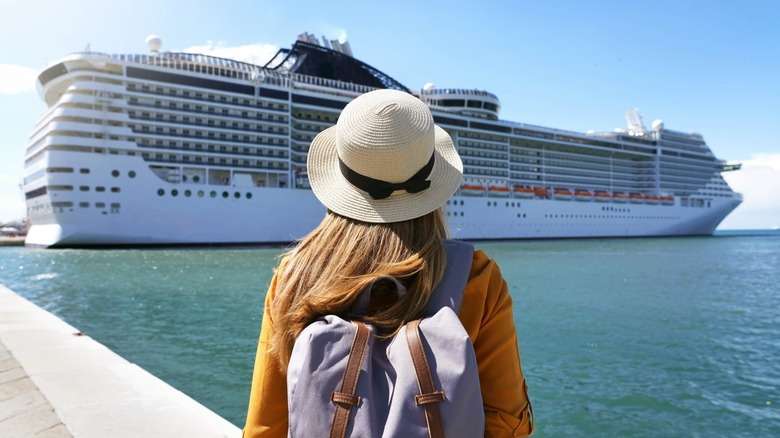 Zigres/Shutterstock
Taking a cruise may look a little different this fall as COVID-19 restrictions loosen and cruise lines adapt to the changes. In July, the Centers for Disease Control and Prevention (CDC) stopped its pandemic-era reporting program for cruises, which allowed anyone to view a color-coded chart detailing the COVID-19 transmission rates on cruise ships (per Washington Post).
CDC spokeswoman Kristen Nordlund told the Washington Post that cruise lines "will determine their own specific COVID-19-related requirements for cruise travel, as well as safety measures and protocols for passengers traveling on board based on CDC recommendations for reducing the risk of COVID-19." With this newfound responsibility (and possible freedom), major cruise lines in the U.S. are now rethinking what their policies should look like. As of now, many protocols for cruise lines still involve COVID-19 testing, vaccine requirements, and some even require booster shots, explains Travel + Leisure.
According to USA Today, however, four major cruise lines – Royal Caribbean International, Celebrity, Carnival, and Princess – are dropping vaccine requirements altogether for some voyages starting in September. It's important to note some of these changes are dependent on each country's restrictions and the length of the cruise. For instance, voyages longer than 16 days on Carnival (including all sailings to Australia) may still require travelers who are unvaccinated to apply for an exemption. Otherwise, all unvaccinated travelers will no longer need an exemption to cruise on Carnival starting September 6.
Vaccine and testing requirements set to change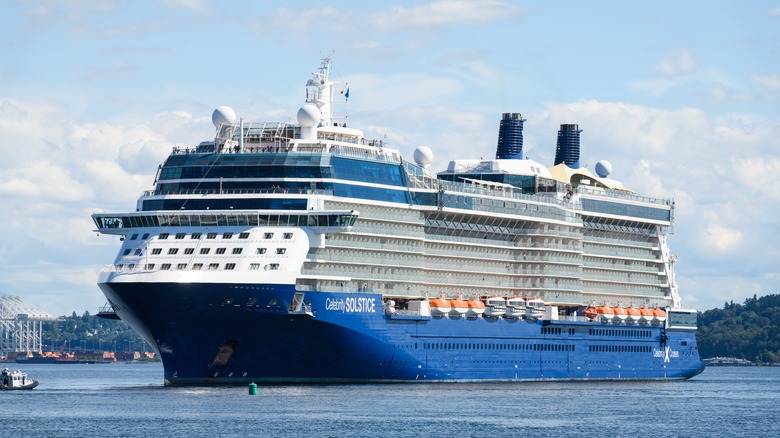 Ian Dewar Photography/Shutterstock
Similar to Carnival, Princess Cruises will be dropping vaccine requirements starting September 6 on many sailings shorter than 16 days (per WebMD). And this is only the start of rolling back COVID-19 policies.
Royal Caribbean Group (which includes both Royal Caribbean International and Celebrity Cruises) is welcoming all cruisers "as long as testing requirements are met," a spokesperson from Royal Caribbean told USA Today via email. This means you will be welcomed aboard regardless of vaccination status. WebMD notes that starting on September 5, this will include voyages on Royal Caribbean International from Europe, Los Angeles, Galveston, and New Orleans. For Celebrity Cruises, these changes apply to ships setting sail from the U.K (except for Ireland), Los Angeles, and Europe.
Rules for COVID-19 testing have changed as well. Vaccinated passengers on Royal Caribbean are only required to test on long sailings (aka 6 days or more), points out WebMD. But, testing rules are still in effect for unvaccinated passengers. On a similar note, Norwegian Cruise Line will also drop testing requirements for vaccinated travelers, and unvaccinated cruisers are welcome to board starting Sept 3, as long as they test 72 hours before embarkation.
Ultimately, "this means we're transitioning to the point where everyone will be able to vacation with us," says Royal Caribbean (per Washington Post). While cruising protocols are loosening up, it's still important to check the rules of your cruise line before you get ready to set sail.