Julie Powell's Cause Of Death Explained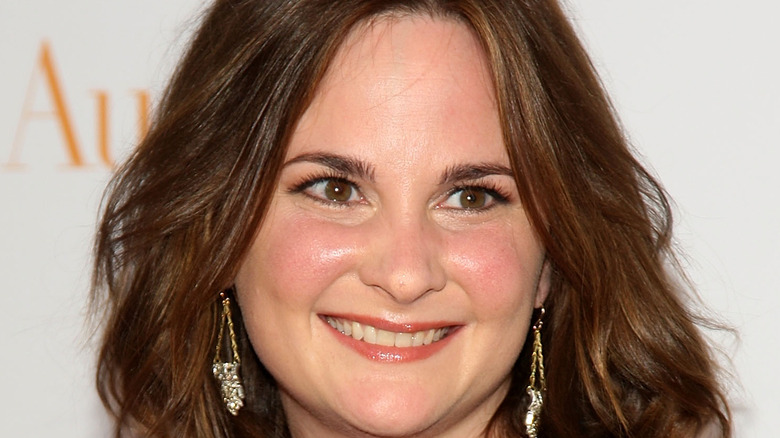 Stephen Lovekin/Getty Images
Food blogger Julie Powell, who documented her attempts to cook every recipe in Julia Child's cookbook, died of cardiac arrest on Oct 26 (via The New York Times). Powell was 49.
Powell's blog, The Julie/Julia Project, appeared in Salon Magazine and garnered more than 400,000 page views (via Salon). Following her blog's success, she published the book, "Julie & Julia: 365 Days, 524 Recipes, 1 Tiny Apartment Kitchen," which sold over a million of copies (via The New York Times). The movie, "Julie & Julia," was based on the book and starred Amy Adams and Meryl Streep.
Cardiac arrest, however, occurs when the heart's electrical system, which regulates your heartbeat and stops the heart from functioning, according to Mayo Clinic. The chambers of the heart fail to pump blood, and you can lose consciousness when there's a lack of blood in the brain. In fact, nine out of 10 people die in minutes if cardiac arrest occurs outside of a hospital, as per the National Heart, Lung, and Blood Institute (NIH). Fortunately, an automated external defibrillator (AED), usually found in public places, can help people survive cardiac arrest until first responders arrive.
Risk factors and preventing cardiac arrest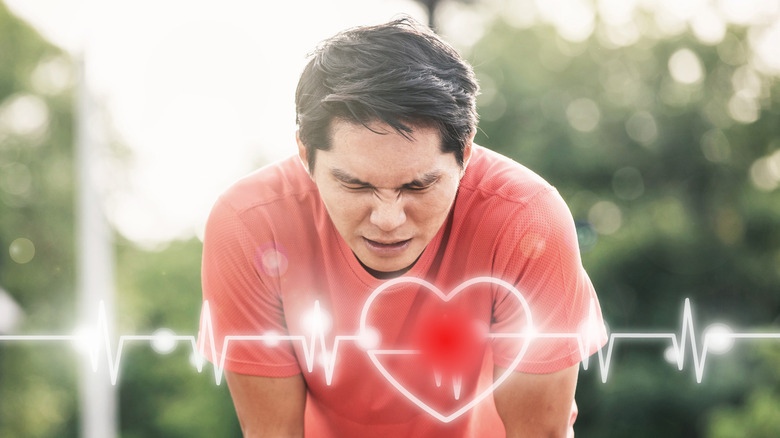 bluedog studio/Shutterstock
Unfortunately, as many as 450,000 people in the United States die each year of cardiac arrest, according to the National Heart, Lung, and Blood Institute (NIH). Some activities can trigger cardiac arrest, such as excessive alcohol use, extreme physical exertion, emotional stress, or from a recent case of the flu (per NIH). Keep in mind, caffeine and other drugs can also elicit cardiac arrest.
Those with prior heart conditions, such as coronary artery disease, an enlarged heart, or valvular heart disease, can also prompt sudden cardiac arrest, according to the Mayo Clinic. Your risk of cardiac arrest continues to increase if you have high blood pressure, high cholesterol, diabetes, smoke, become obese or just live a sedentary lifestyle. Keep in mind that cardiac arrest is different from a heart attack.
Nevertheless, you can reduce your risk of heart issues, such as cardiac arrest, by eating healthy, exercising, maintaining a healthy weight, reducing alcohol, and quitting smoking (via Johns Hopkins Medicine).