How YouTube Is Helping Viewers Vet Health Videos And Curb Medical Misinformation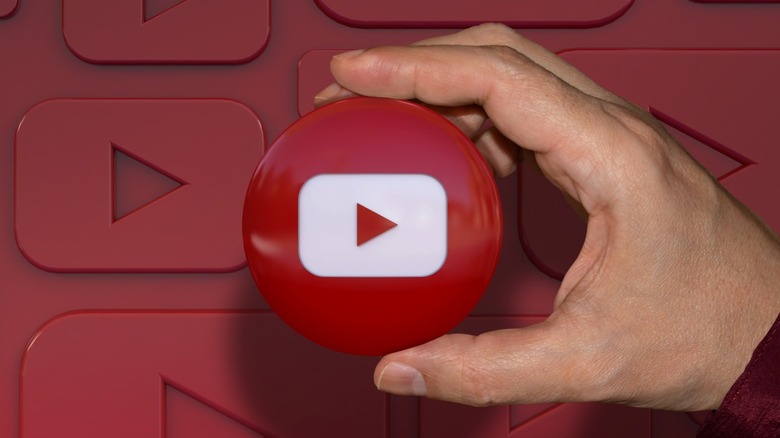 Marcelo Mollaretti/Shutterstock
Computers, smart devices, and the internet have not only changed the ways that people get information, but also the sources they get information from. It is no secret that digital formats like social media have increased access to vital information — but they also propagate tons of misinformation. According to a 2021 study published in the Journal of Medical Internet Research, health misinformation was most commonly found on the social media outlet Twitter, followed by YouTube. While most of the health misinformation dealt with topics like marijuana and opioids, other public health issues like diseases and vaccines were the targets of misinformation as well. Notably, the researchers reviewed studies published before March 2019, which means they predated the ongoing COVID pandemic.
The American Medical Association (AMA) reports that the COVID pandemic marked the first time that social media has been utilized during a public health emergency. In particular, the AMA mentions an analysis of COVID-related YouTube videos found that approximately 1 in 4 videos presented misleading information. In order to help combat social misinformation, the British Medical Journal suggests (among other things) that social media outlets identify credible sources of information. YouTube recently made an announcement that it will allow medical professionals to apply for a verification that will signify they are a credible source. Here's everything you need to know.
Verified sources of medical information on YouTube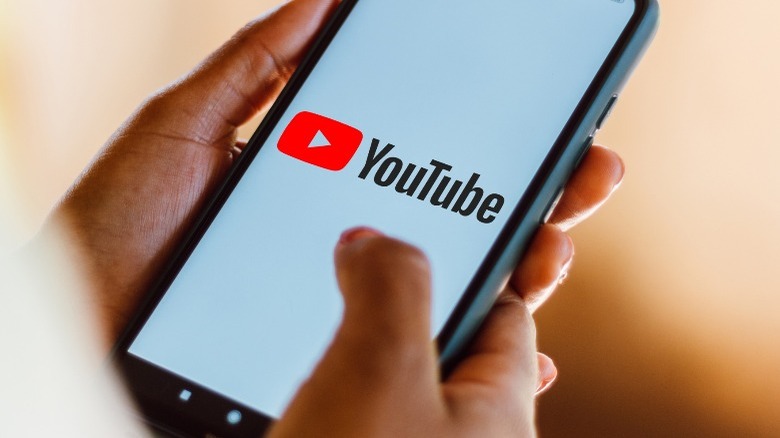 rafapress/Shutterstock
YouTube is taking a chapter out of Twitter's play book and putting its own spin on it. Twitter users will be familiar with the blue verified badge, or check mark, next to the names of user's Twitter accounts that signify the account is authentic (per Twitter). Now YouTube will allow licensed healthcare professionals like clinical social workers, doctors, nurses and registered nurses (U.S. only), psychologists, and marriage and family therapists to apply for verification and use of the social media's health product features (via YouTube). Other minimum eligibility requirements include a channel mainly focused on health information, more than 2,000 valid public watch hours in the last 12 months, adherence to YouTube's monetization policies, and a lack of active community guidelines strikes. If approved, the applicant's health-focused YouTube channel will be marked as a reliable source of health information.
Applicants must agree to follow the guidelines for sharing health information set by the Council of Medical Specialty Societies, the National Academy of Medicine (NAM), and the World Health Organization (WHO), reports The Verge. Once accepted, verified channels will undergo a reassessment process over time. Youtube's health product features not only help viewers find content from authoritative sources, but also highlight videos from trusted sources when people search for a given health topic, says NBC News.